I have a confession. My go-to snack is cheese. I don't mean nice homemade snacks that have cheese in them – melted on toast or served with sliced apple. I just mean I grab a bag of slice provolone from the fridge and eat a slice or two. Of course, I also love sandwiches for cheese at lunch – and pasta with cheese at dinner. Basically I just love cheese.
"I'm gonna look like I love cheese no matter what, because I love cheese."
I am sure you now think Im crazy and 300 pounds. Well, I'm not – but I definitely know that this is a bad way to live. My goal is always to find more ways to eat more fruits and vegetables.
Now, I'm not giving up cheese – or dairy. There's no way that's happening. But, I am becoming WAY more intentional about adding fruits and vegetables to my diet. I am good about vegetables at dinner – but it's the "4-5 cups a day part" that I'm failing in.
I am also pretty lazy right now. I don't want to chop up 6 different exotic fruits for an amazing fruit salad. I always have those intentions – and I buy a box of kiwi – and then it often just sits in the fridge. So, I need a solution. Here are my 5 go-to ways to eat more fruits and vegetables every day!
Keep ready-to-grab fruit on the counter
I started keeping a bunch of washed grapes on the counter, and guess what? I just would eat them when I walked by. This is best done for a couple hours at a time so they don't get too warm. If you work in an office, just keep them on your desk. Turns out, you might just eat them without thinking. These are the best fruits for this:
Grapes – washed and in a colander or bowl
A bowl of pre-cut fruit – and yes – the cheaters' bowl of fruit at the produce section. Its amazing how quickly I will eat this.
A homemade Fruit Salad that you make on the weekends (my favorite is here)
Berries – washed and in a bowl
These easy-to-grab fruit are the best – and there is no shame buying them already pre-cut :).

Buy Salad Mixes
Again, this is a cheaters' method, and I don't care. For some reason I am way more likely to eat a salad if I don't have to do any work. My absolute favorite is Dole's Southwest Salad Kit. I love the Tex Mex dressing, and it's perfect to add cherry tomatoes to (again, no work) or pre-cooked chicken. I buy these every week now and don't let myself eat anything else until I have a whole plate of salad. It's working, y'all!
By the way, my favorite pre-made chicken is Trader Joe's "Just Chicken". It's in the refrigerated section and is the best pre-cooked white chicken. I could eat it all day.
Buy Veggie Trays
Veggie trays are way less expensive than fruit trays – and I love them! (My Kroger has them for $3.99.) I am now buying the HUGE lets-feed-a-party veggie tray. I love the already chopped-up broccoli, celery, carrots – and of course the cherry tomatoes. And, I LOVE the little container of ranch dressing. I know this is silly to have in your fridge for just one person – but it makes my veggies EASY and I don't care.
Frozen Fruit is your Friend
I know it's normal to buy frozen fruit for smoothies. This is a known fact. But, I just like to eat frozen fruit straight. And by frozen fruit, I mean FROZEN MANGO. I eat so much frozen mango that I am surprised I'm not orange. I eat it for dessert primarily. But, also for snacks, breakfast, and even lunch. I love frozen because it's the consistency of sorbet. I'm kind of addicted to frozen mango – and TOTALLY recommend grabbing a bag at your grocery just to try it out. You can see my favorite smoothie recipe with mango here.

If you need to be inspired, watch "Private Practice". Doctor Addison Montgomery is always drinking a green drink – and it always inspires me.
Green Drinks
Green Drinks are my favorite way to get in a lot of fruits and vegetables. I make a very simple green smoothie that doesn't involve dairy or extra sugar – just greens and fruit. And it is so good. You can see my recipe here. I drink these in spurts – and will have one every day for 6 months – and then stop for awhile. They are just so good.
Here are my favorite smoothie tips:
Put your bag of spinach straight in the freezer. It will last forever and make your smoothies cold. No more old wilted spinach in the fridge.
Blend your smoothie with a Magic Bullet or Hand-Held Immersion Blender. I use the immersion blender and it's so easy!! (This doesn't work with harder frozen fruits.)
Add flax seed and other additives to boost your fiber.
Always put your liquids in first. This works better than pouring them on top.
Freeze your bananas in chunks. This keeps them from going bad – and makes it easy to pop them in a smoothie
Let me know other ways to eat more fruits and vegetables! I'm always willing to try new ways to eat healthy :). Ciao!
photo credit here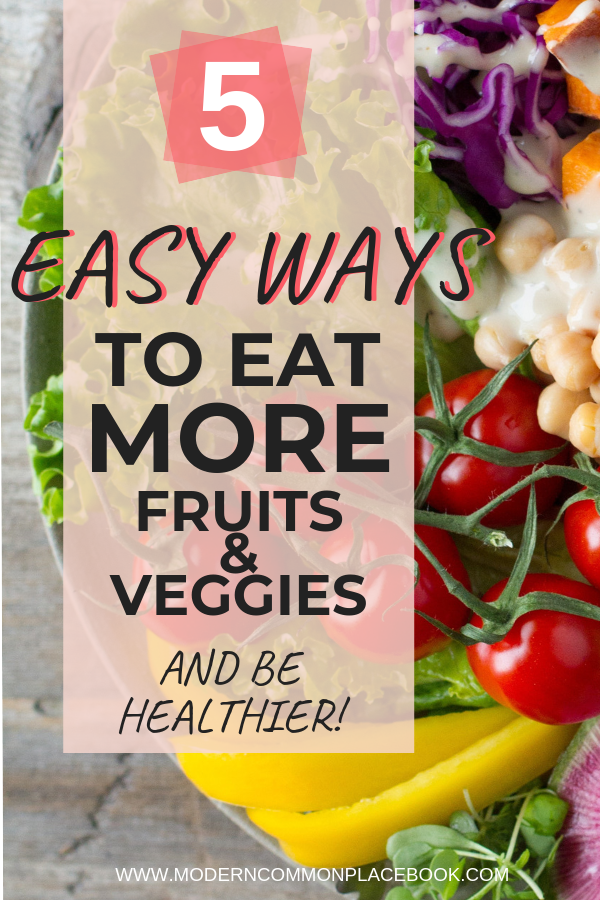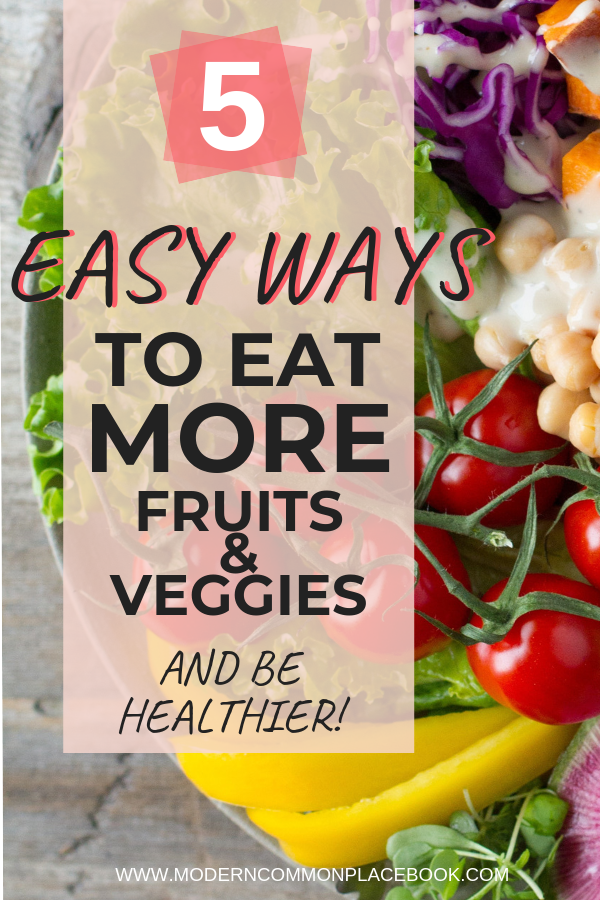 ---
Deals that are saving my hide lately...
🧒 For your kid - I found these printable activity packs for my toddler that are LIFESAVERS. My daughter literally wants to do these activities for hours every day. They are called the Ultimate Preschool Activity Bundles, and there are activities for every theme. Each activity has dozens of pages that are printable pages that teach number and letter recognition, colors, counting, patterns, and much more. These are my favorites:
🧹For your cleaning routine - I have started getting my cleaning products on Grove Collaborative - and they literally have changed my cleaning routine. Right now they are running their deal for my favorite Plastic-Free Cleaning Line for free, so make sure you check it out. Here are some tips to get the most out of this deal:
🧹If you already have a Grove account, use a new email address to get this deal...and then cancel.
🧹Make sure to set a calendar reminder to cancel the Grove VIP trial after a month. No harm no foul.
🧹 Choose the Plastic-Free Hand Soap Set ($45 value) and get all everything for free.
🧹Fill your cart with $20 worth of products you need anyway...
🌮 For Dinner - I know every mom in the world is talking about Hello Fresh - but I'm here to tell you that EveryPlate is better and cheaper than Hello Fresh. I have used it for years with my own pennies...and it really gives me life.
EveryPlate sends me dinner recipes and ingredients right to my door - but for less than $10/serving. Their meals are the same as other providers but HALF the price. It doesn't matter how many $90 off coupons other providers throw at you - this dinner box is still cheaper.
They use less packaging (yay saving the environment!) so they can charge less. They also offer fewer meals per week with a wider rotation. I have used them for over a year, and we have loved every single meal.
When I use EveryPlate, I can actually forget that I have to cook dinner. The ingredients are already in my fridge.
⭐ Stop meal planning and try EveryPlate this week with a $20 discount. Click here to get you first box at $2.49/serving!