I have spent a lot of time researching the best drugstore beauty products for moms – just because I am a lazy mom who wants to look amazing. Is that too much to ask?
To be honest, the hardest thing about working from home for me is not doing my hair and makeup everyday. I'm not that girl that loves sitting in front of the mirror for hours – I wish I just woke up with perfect eyebrows and a bold lip. Don't we all?
Because I've been simplifying my daily beauty routine, I wanted to share some of my favorite new products with you. These make my life SO easy – and keep me feeling beautiful.
Also, I am SUPER cheap. I hardly ever buy a luxury brand – all I ever look for are the best drugstore beauty products that I can find in Target or online!
Also – these are some of the HIGHEST-RATED beauty products on Amazon. Each one of them has a cult-following. This always shows me that they are worth trying – especially because they are all under $10!
Mario Badescu Facial Spray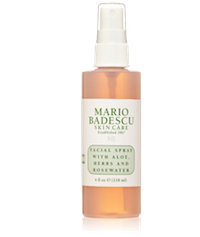 I bought the Mario Badescu Facial Spray awhile back when I wanted to experiment with no makeup on my days at home. It is awesome! I love the fresh rose scent and the freshness it brings to my face. I love it without makeup, over makeup, or when I just need a pick-me-up! If you work at a desk, I totally recommend keeping a bottle of this stuff in your drawer :).
Pink Armor Nail Strengthener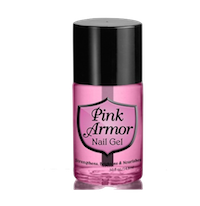 I LOVE beautiful nails. And, if I had all the time in the world, I'd be painting them every other day. But, who has all the time in the world? I found this Pink Armor Nail Strengthener and had to try it! Not only does it make my nails incredibly healthy, but now my natural nails are actually pretty! They add a pink shine to my nails. The actual "polish" takes a few seconds to dry, and I don't have to walk around waving my hands to keep from messing anything up! Definitely try this one.
Batiste Dry Shampoo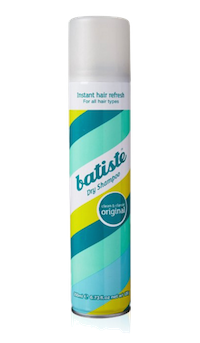 I've tried tons of Dry Shampoo brands, and Batiste Dry Shampoo is hands down the best. I have bought it three times in a row now – so that's how I know it's my favorite. It's fresh. It smells good. And it works. What more does a girl want? (Read all my about my Dry Shampoo research here!)
Smith's Minted Rose Lip Balm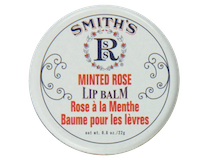 L'Oreal Voluminous Carbon Black Mascara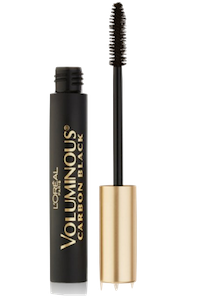 Age Rewind Concealer

Palladio Baked Bronzer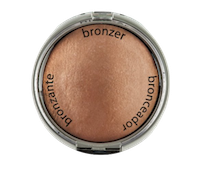 I go through a lot of bronzer and blush. I remember one time growing my mom said, "And we ran out of the house before I even had time to put on my blush!" Haha. This is totally me with bronzer.
This Atlantic Tan bronzer by Palladio is my favorite bronzer BY FAR. I have bought it for almost 7 years – and am never without it! It is natural for me, doesn't smudge and gives my cheeks a shimmer glow! Add this on a plain face and you look like a movie star. It is incredible quality for the super-low price!
Do you have any favorite drugstore beauty products for moms? I am always looking for new products – and would love to know your favorites! Leave links below so I can check them out!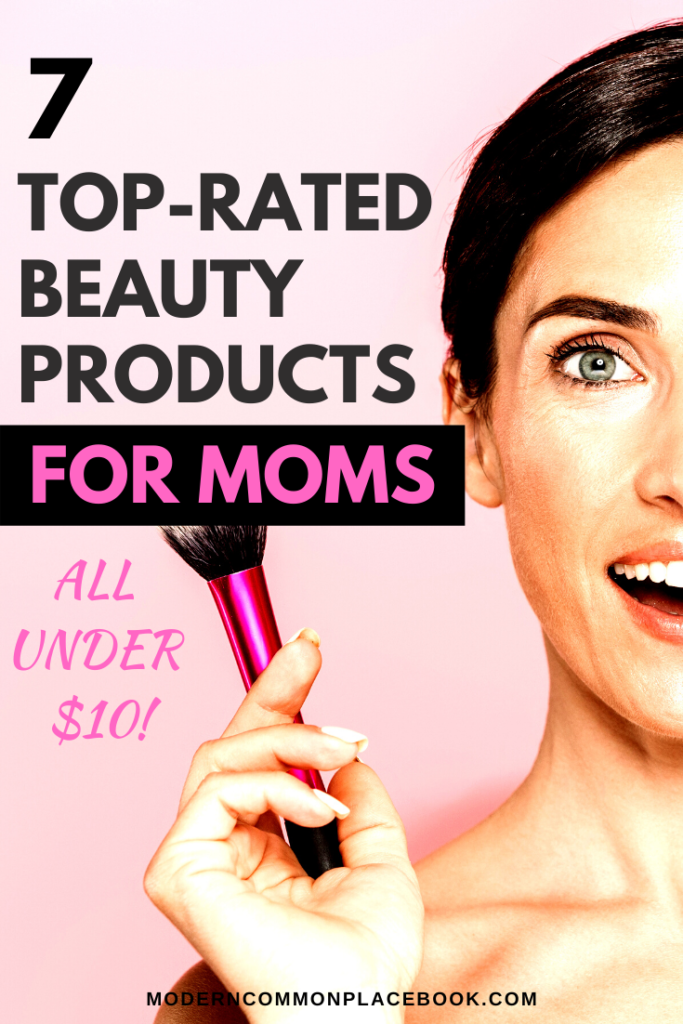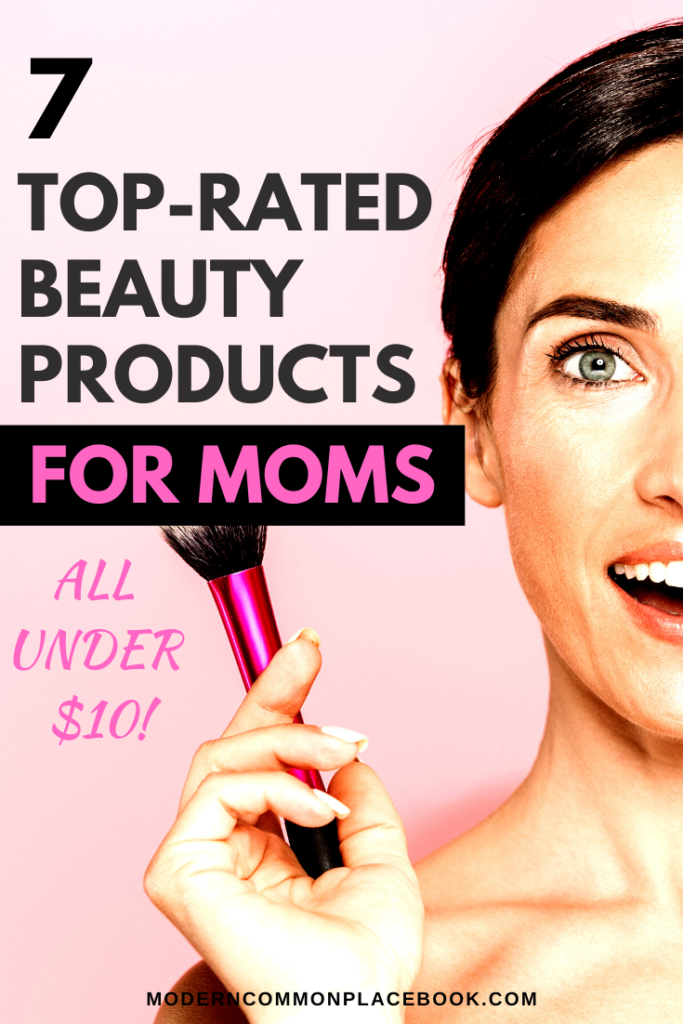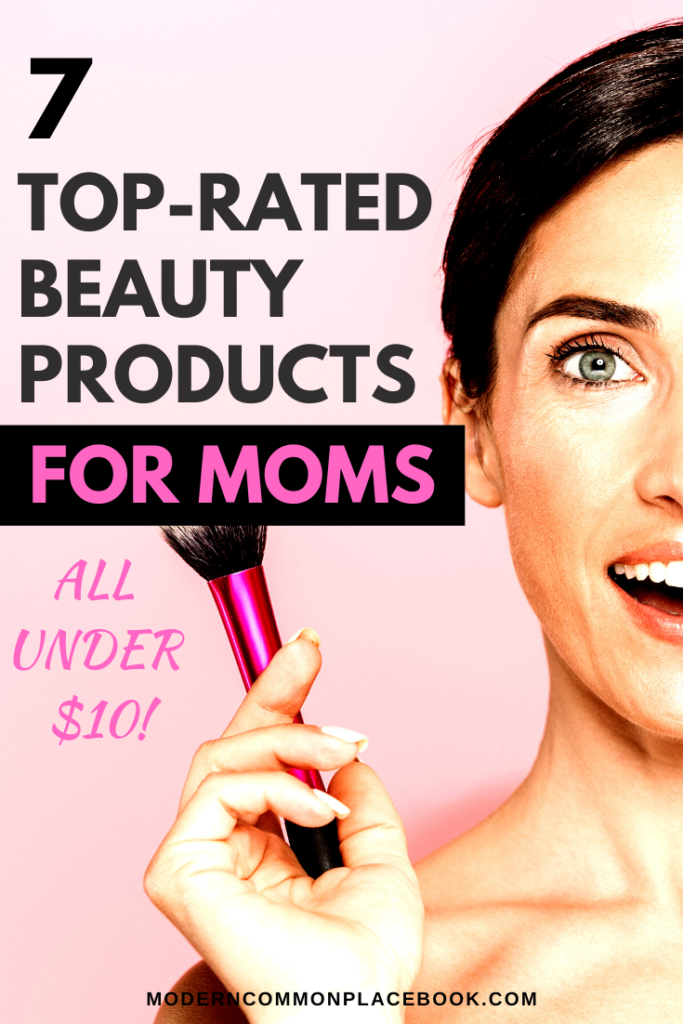 ---
Deals that are saving my hide lately...
🧒 For your kid - I found these printable activity packs for my toddler that are LIFESAVERS. My daughter literally wants to do these activities for hours every day. They are called the Ultimate Preschool Activity Bundles, and there are activities for every theme. Each activity has dozens of pages that are printable pages that teach number and letter recognition, colors, counting, patterns, and much more. These are my favorites:
🧹For your cleaning routine - I have started getting my cleaning products on Grove Collaborative - and they literally have changed my cleaning routine. Right now they are running their deal for my favorite Plastic-Free Cleaning Line for free, so make sure you check it out. Here are some tips to get the most out of this deal:
🧹If you already have a Grove account, use a new email address to get this deal...and then cancel.
🧹Make sure to set a calendar reminder to cancel the Grove VIP trial after a month. No harm no foul.
🧹 Choose the Plastic-Free Hand Soap Set ($45 value) and get all everything for free.
🧹Fill your cart with $20 worth of products you need anyway...
🌮 For Dinner - I know every mom in the world is talking about Hello Fresh - but I'm here to tell you that EveryPlate is better and cheaper than Hello Fresh. I have used it for years with my own pennies...and it really gives me life.
EveryPlate sends me dinner recipes and ingredients right to my door - but for less than $10/serving. Their meals are the same as other providers but HALF the price. It doesn't matter how many $90 off coupons other providers throw at you - this dinner box is still cheaper.
They use less packaging (yay saving the environment!) so they can charge less. They also offer fewer meals per week with a wider rotation. I have used them for over a year, and we have loved every single meal.
When I use EveryPlate, I can actually forget that I have to cook dinner. The ingredients are already in my fridge.
⭐ Stop meal planning and try EveryPlate this week with a $20 discount. Click here to get you first box at $2.49/serving!