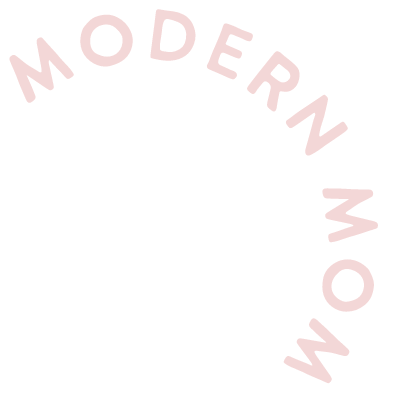 WAHM Shortcuts for taking care of your home. Learn what questions to ask, and find solutions that work for your life, family and home.
Disclaimer: This page may include affiliate links. I may earn a small commission from some of the brands mentioned here. Click here for more info.
Raise your hand if you can currently see piles of laundry, dirty dishes,  random toys, un-dusted surfaces, and old mail from where you sit.
Ok, I win because I can see all of those things from my desk. I love that for me.
Look, I am NOT a pro at cleaning my house and putting dinner on the table. I basically feel like I'm winging it 100% of the time. But, I do have a few favorite tips that I wanted to pass along.
If you have cleaning systems, meal plan hacks, and anything else you swear by, please share them in the community group here. I need to learn your ways!
Looking for easy ways to make your home a priority? Learn how to focus on your home (and love it!), and find the best patterns for your family.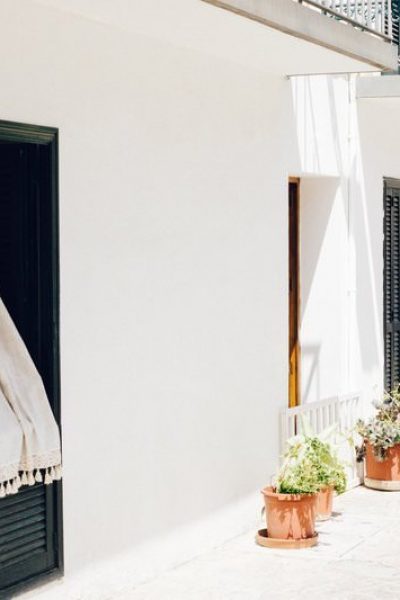 I wish I could say that I am a house-cleaning pro. I have tried EVERYTHING. Apps, lists, programs, printable PDFs…nothing has stuck.
But what has stuck? A few metnal shifts that I have been able to implement to make my "winging it" EASIER.
Because my work and family take up 95% of my life, I have very little left to devote to grocery shopping cleaning, organizing, and scheduling. Instead, I put as many things on auto-pilot and let other systems take care of that for me.
If you are looking for gourmet meals that involve five trips to the grocery store, you've come to the wrong place.
What will you find here?
Quick meals that will keep you out of the drive-through
One ground-breaking cleaning trick that will make you less mad
One home routine system that will combine all your lists into one quick printable
Let's get going!
I have to do a shameless plug here.
My one-sheet printable digital routine builder (haha whatever it is called) is the only thing that works for me when it comes to cooking & cleaning.
This scheduling solution coordinates all your family events, your meals, your kids activities, and work time…and then lets you rest.
WITH THIS SYSTEM YOU CAN…
✔️  Keep separate schedules for you, your kids, your home, and your work.
✔️  Compare every day of the week to see where you have extra minutes to optimize and use wisely.
✔️  Prioritize your top to-do items, and and say "no" to what can be saved for next week.
✔️  Add in cleaning chores and kids activities based on how much extra time you have.
This planner is a Google Sheet spreadsheet AND printable to help you see all your routines and schedules in one place. Once you use this, you will be able to find hidden pockets of time to fit in your daily tasks.
Basically this is my key to everything on this page. So make sure you check it out and see if it helps you!
BUT DON'T WORRY! Even if you want to use your own system…keep reading. There will be tons of golden nuggets for you here as well.
THESE ARE THE QUESTIONS I ASK MYSELF:
Sound impossible? Here's how I do this.
The Questions I ask: 
"What is my monthly cleaning budget for cleaners/cleaning?"
"What are the pain-points with my cleaning routine?"

"How can I save steps when I'm cleaning?"
Like I said, I struggle when it comes to cleaning. I wish I had a cleaning schedule that magically worked for everyone. 
But, instead I have two MENTAL SHIFTS that will help you tremendously!
1. Use a Master List / Choose 5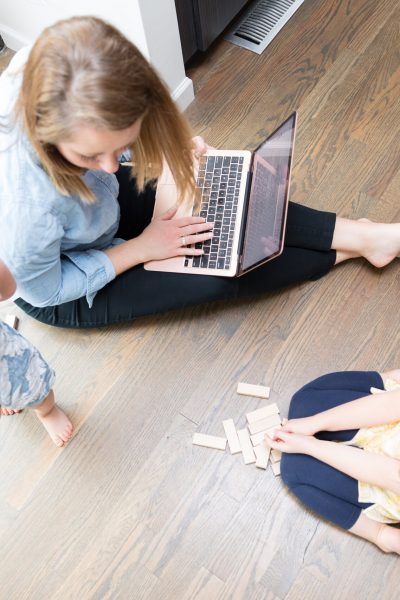 Instead of "Doing it all" just pick 5! My 5 are:
Clean up toys and vacuum upstairs
Clean master bathroom
Kids laundry (my husband does his own)
My laundry
Pick up downstairs and vaccuum
Everything else? It might not happen. But these 5 items will be enough to make me feel clean!
What does this mean? I want to save effort and steps as much as possible. I will do ANYTHING to limit the number of steps I need to take.
Examples:
Have bathroom cleaner, microfiber towels, toilet brush, and mirror cleaner in every bathroom. I don't have to lug around cleaner from room to room. (See my favorite re-fillable cleaners below.)
Have hampers in every room. If I'm undressing the kids in my daughter's room, all clothes go in her hamper, no matter "who's" it is. BONUS: Use a kitchen hamper under the sink for wet towels and stripping the kids after dinner. LIFE-CHANGING
Clean the kid's bathroom while they are bathing. 5 minutes. Wiped down. Fast.
Keep the carpet cleaner upstairs near the carpet. I was so tired of running downstairs to get it…
Keep the stain remover in the kitchen, not the cleaning cabinet.
Every sink (bathroom and kitchen) has underneath it: cleaning spray, microfiber cloths, extra hand soap, extra hand towel.
I buy my hand soap from Bath and Body Works twice a year and buy 2 soaps per sink. They immediately get added underneath that sink – no more guessing. 
Less steps and less remembering equals More Brain Space.
Let's talk Grove Collaborate for a second.
Remember that monthly budget we talked about before? Right now, I don't have a cleaning budget of hundreds of dollars for a house cleaner. I wish!
But, I do have a few extra dollars for Grove so I can simplify my cleaning products. This is why I love them:

Hey friend! Thank you!
Thank you for spending the time with me and sharing with my work-at-home excitement.
It's been a treat to share my life with you, and I hope you do the same!
Please just click below to join our work-at-home mom community, and share with us all your shortcuts for getting everything done.
Or, giving yourself permission to not get it all done!
I'll see you around!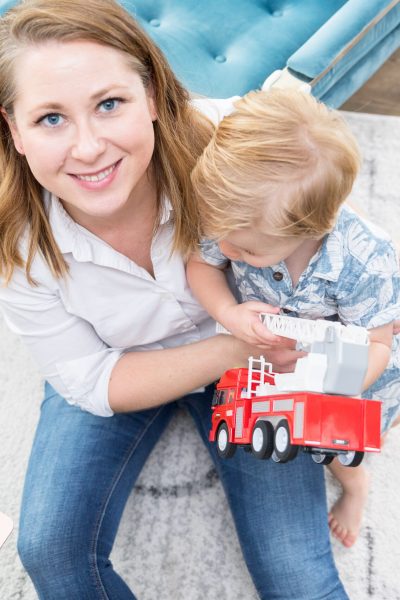 Want to ask your questions? Come join me here!
Make friends with other moms when you need naptime tips…or just someone to chat with while you are nursing at midnight.
This is a judgment free zone. A listening ear. A way to meet likeminded friends.
You aren't alone! Join other moms who are juggling with the same stuff that you are. Ask all your questions and even find friends in your own area! Click below to be invited into the Modern WAHM Facebook Group.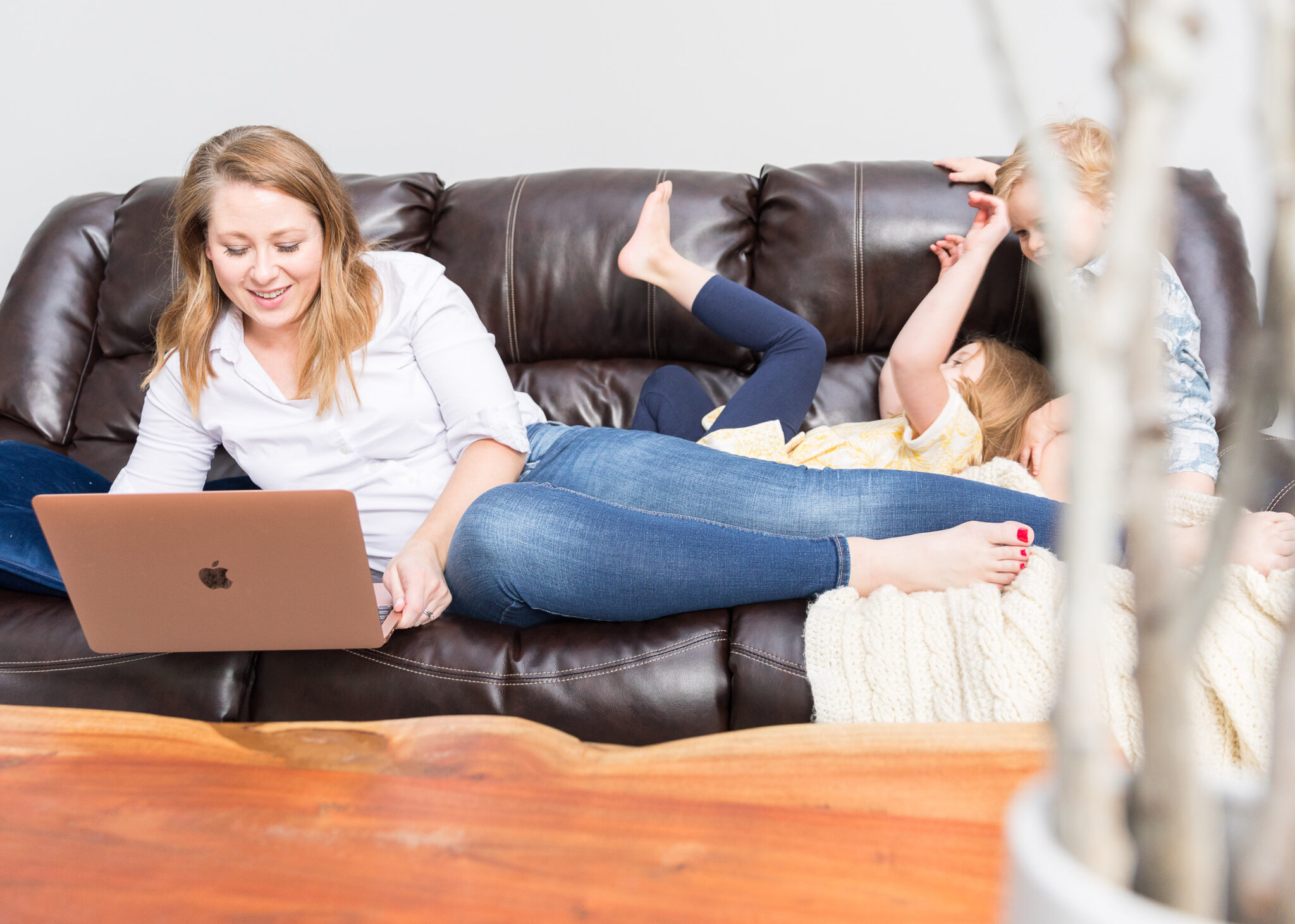 And now for the endless binge-reading
The treasure trove of blog content.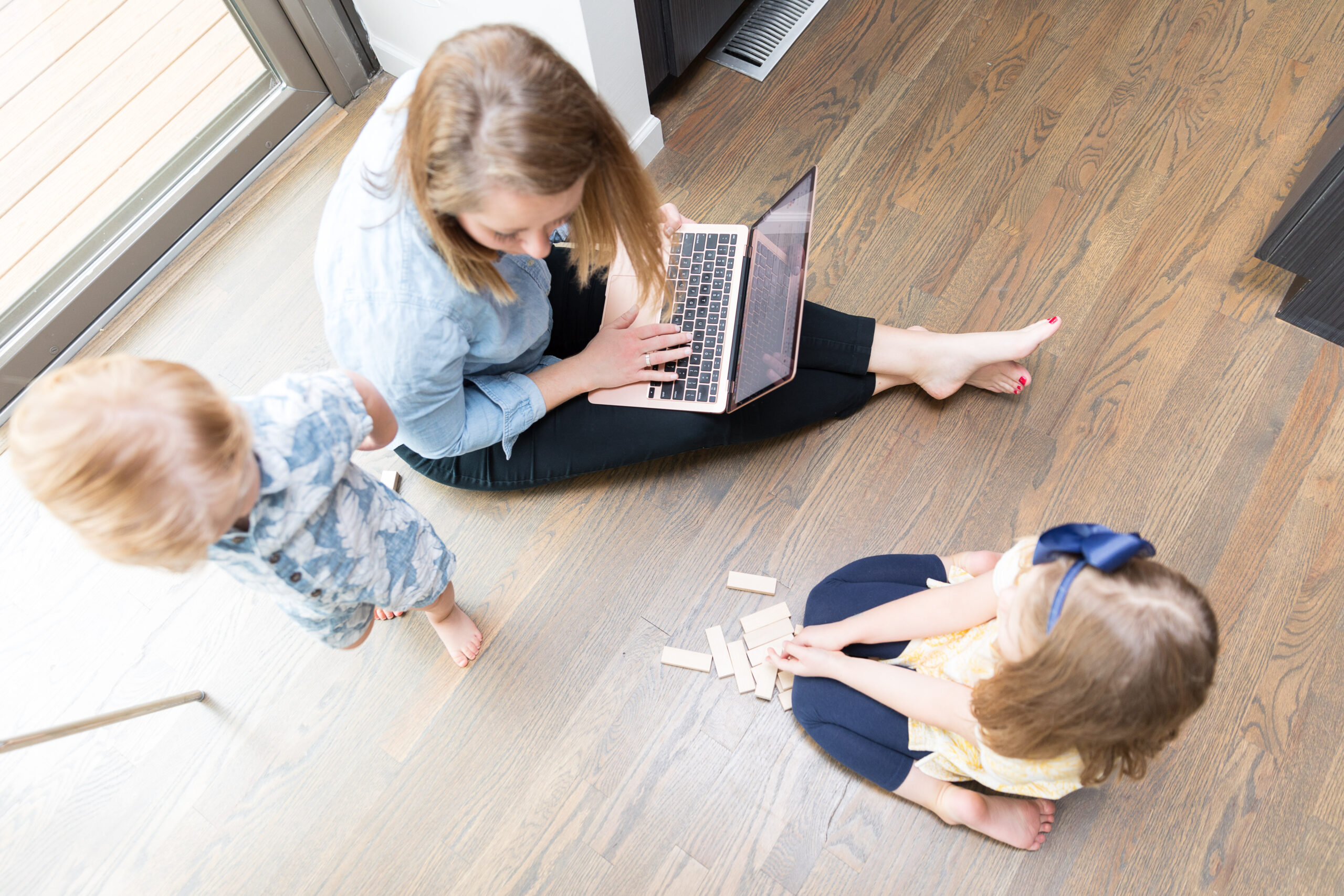 How to get your kids to nap...even when they don't sleep
Every mom asks the question: "What do I do when my kids stop napping? HELP!" Keep reading to learn how to adjust naps by age and create a nap time routine for your family.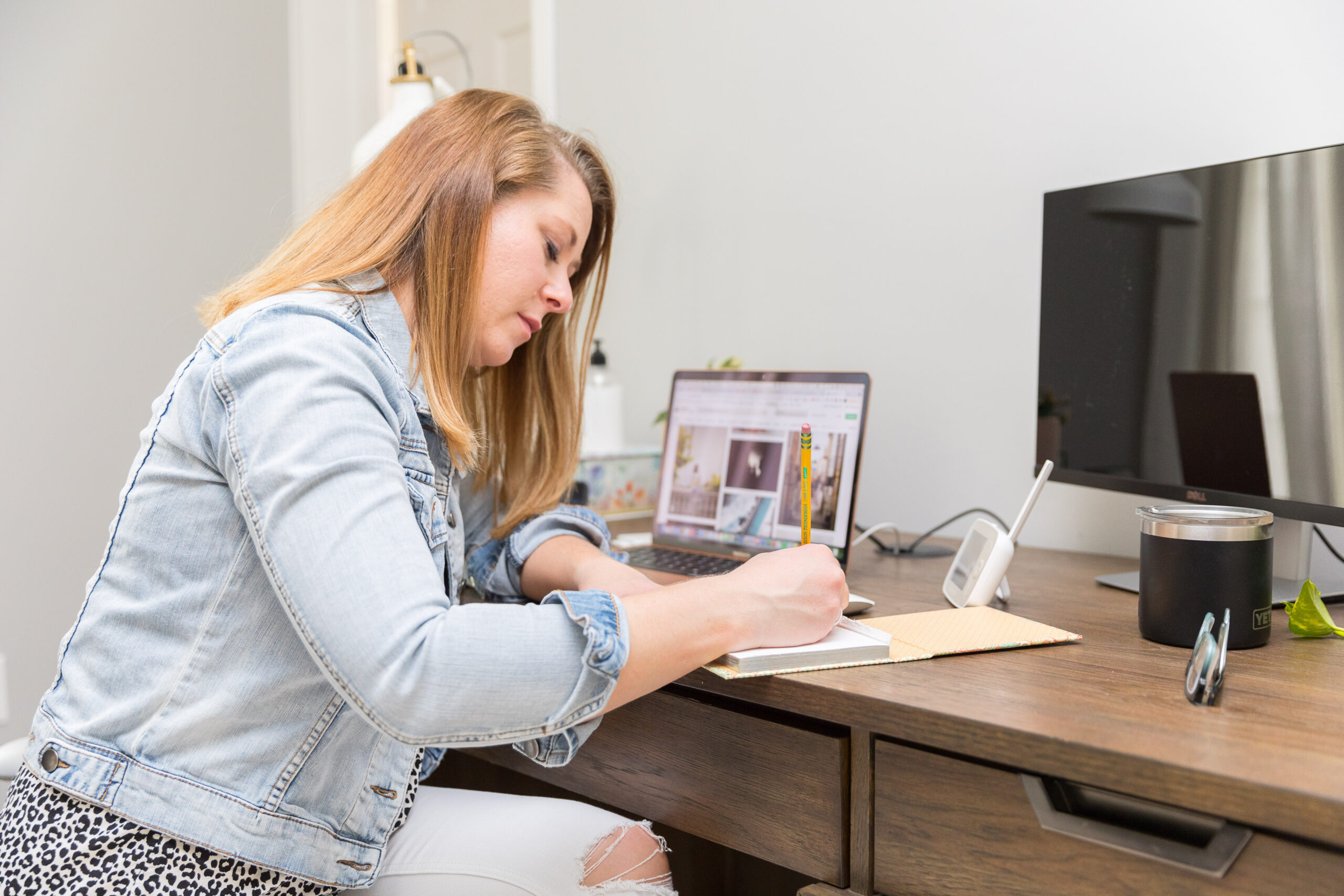 How to combine your office and playroom
Looking for ways to combine your office and playroom? Work from home NEAR your kids with these easy tips!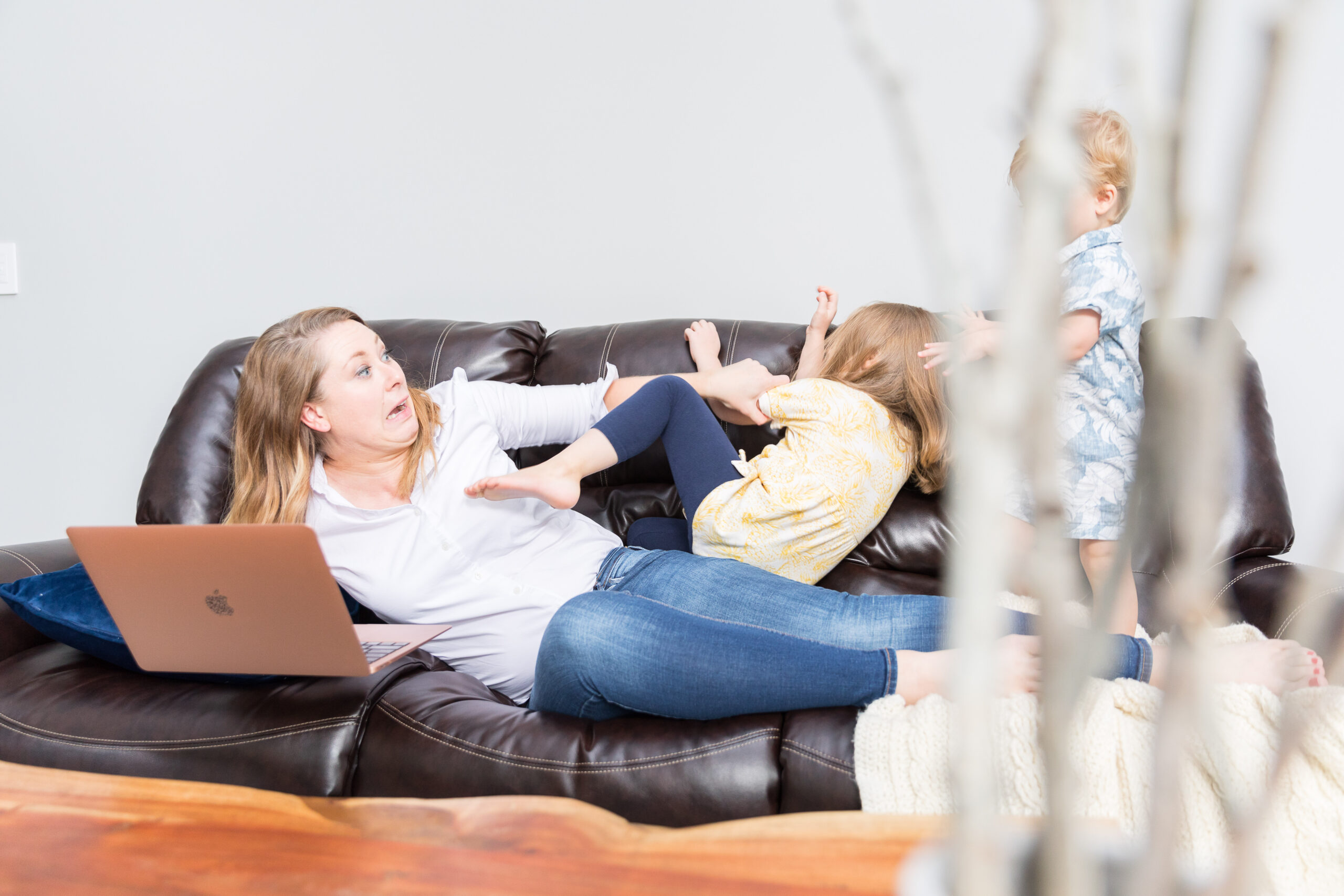 How to homeschool and work full time at home
Looking for easy solutions to homeschool and work full time? Create a block schedule, find clever childcare, and use a big picture approach.