CHANGE THE WAY YOU SCHEDULE YOUR DAY
Do you need more hours in a day? A better cleaning routine? A better way to watch your kids and work?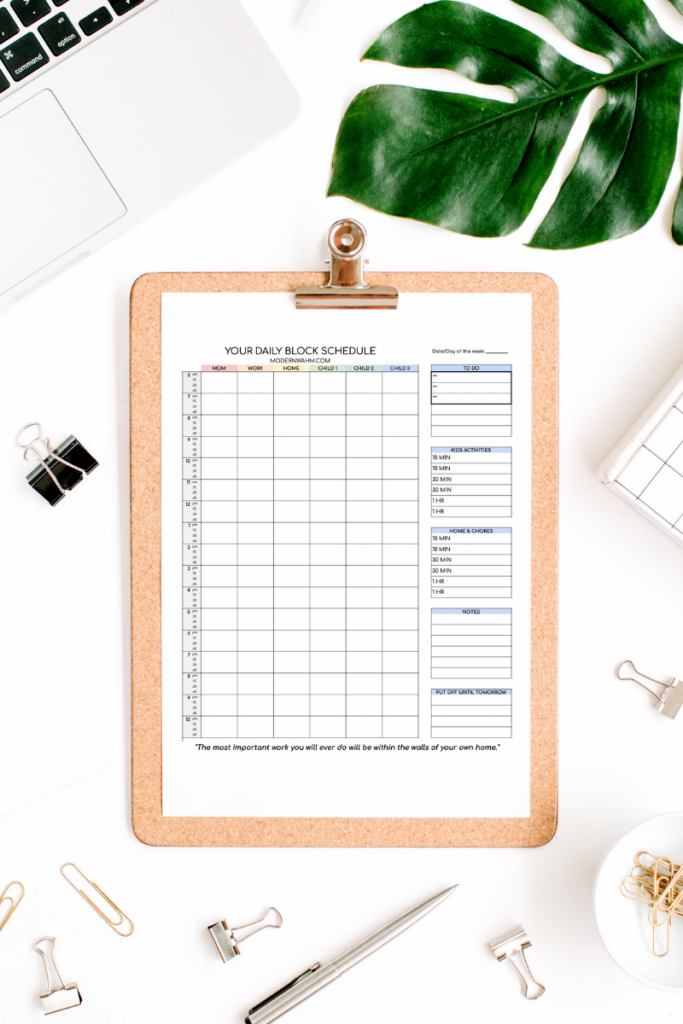 YOU NEED A NEW PLAN
I work 8 hours a day for an actual employer. It's not the kind of job I can "just fit in during naptime". Alongside of that 8-5 job, I also run this website, have a few other jobs, watch two kids, keep a clean house…and still have time to paint my nails.
Every day I ask myself, "How am I going to get all of this done?"
Probably…just like you.
Instead of paying big bucks for fancy "to do list" planner, or trying all those shiny new apps on my phone, I honestly believe this simple block schedule template is the only way to "get it all done" and not feel stressed.
I have just completed day 2 of using the block schedule, and for the first time in 12 months I am feeling that I am getting the most out of each day.

Natalia
How does this schedule work?
This isn't just another "to do list" planner. You don't print this off and write in your busy schedule and hope that it "all works out".
Instead, this is a "routine builder" that shows you how to fit all your schedules together, and how to find hidden pockets of time.
You get to customize each part of your week and decide how many schedules need to be included: mom, work, home, kids, self-care, etc.
I show you how to coordinate similar family events and to maximize each minute of your week.
As a bonus, you also learn how to schedule in self-care, your kids activities, your cleaning schedule, and any other activity that requires your time.
The goal is to optimize every minute of the week before the week even begins.
Sign up for complete instructions for how to use this in your life. I can't wait!