Here is the scenario: It is late. You are tired. And your husband needs dessert. A chocolate dessert. What do you do?
Anyone been there? *Raises Hand*
I have been in this predicament too many times. And – some days it is me that just wants a gooey chocolate fix right now. Without driving through the donut drive-through. (Also been there.)
In times like these, you need the most wonderful dessert that involves no baking, no fancy ingredients – in only a few minutes. I usually always have these ingredients on hand, and can whip up this dessert in under 10 minutes.
Also – the peanut butter mixture tastes JUST like Reese's Peanut Butter Cups. So – if you even just want a Reese's fix – you know where to go. You might eat the whole bowl of the peanut butter mixture before you even spread it in the pan!
Excited? Here it is – the best dessert ever. Chocolate Peanut Butter Bars.
Make sure you check who has tried these bars! There are several great reviews on Pinterest.
No-Bake Chocolate Peanut Butter Bars
Ingredients
7 Tbsp Butter
3/4 cup Peanut Butter
1 1/2 cup Confectioners Sugar
10 oz Chocolate Chips
Instructions
Melt 6 tablespoons of the butter and the peanut butter in the microwave (about 1 minute) until smooth.

Add confectioners sugar.

Mix and spread in bottom of 9×9 pan.

Melt remaining butter (1 Tablespoon) and chocolate chips on the stovetop until melted. (I used to do this step in the microwave, but it resulted in a lot of burned chocolate. And that tastes bad.)

Mix and spread on top of peanut butter mixture.

Cover and refrigerate until hard. Cut or break into pieces and enjoy!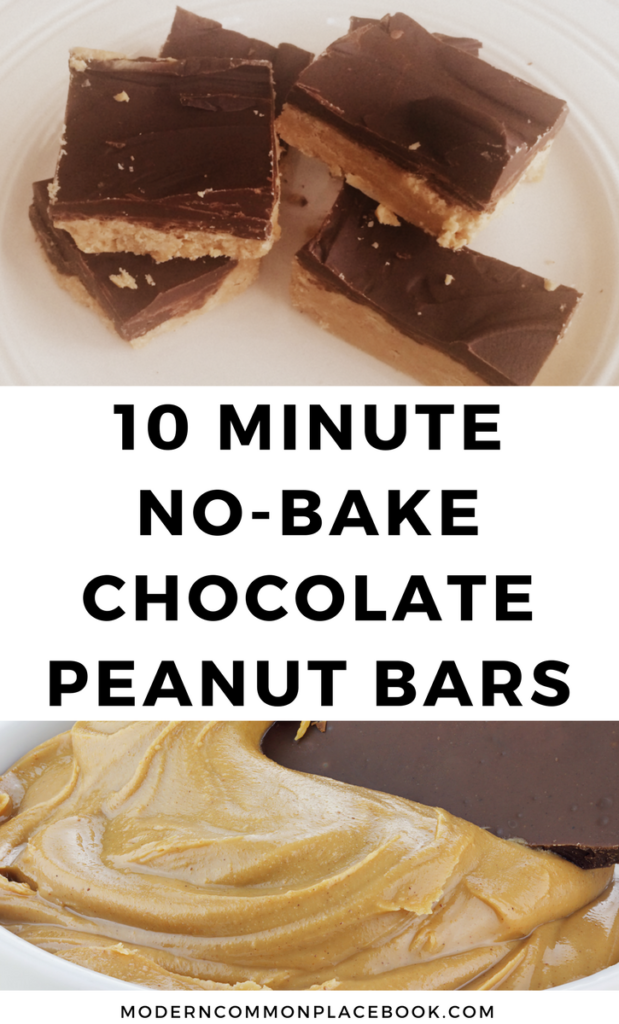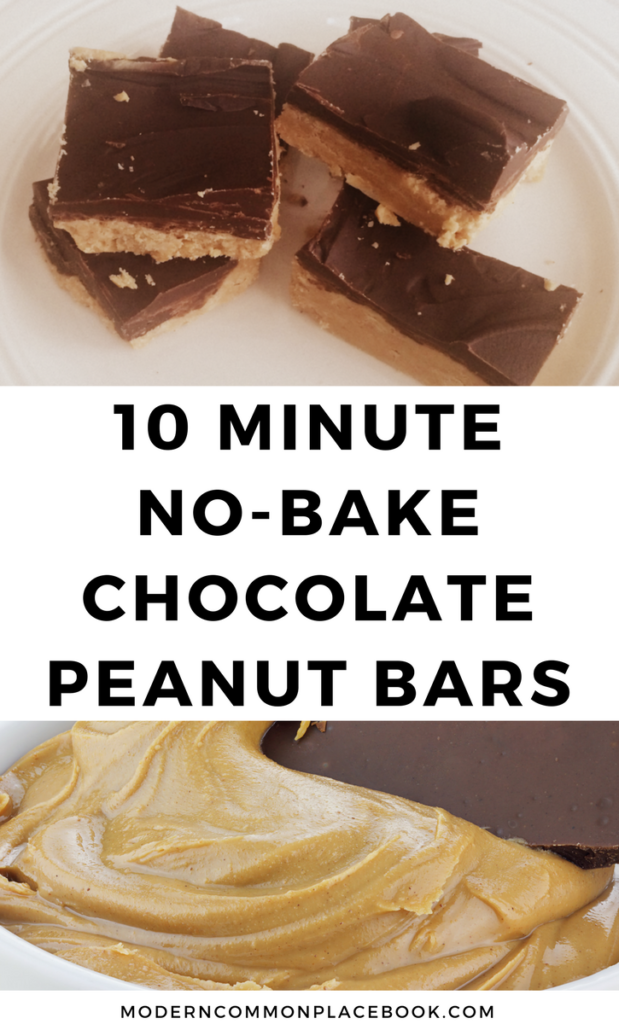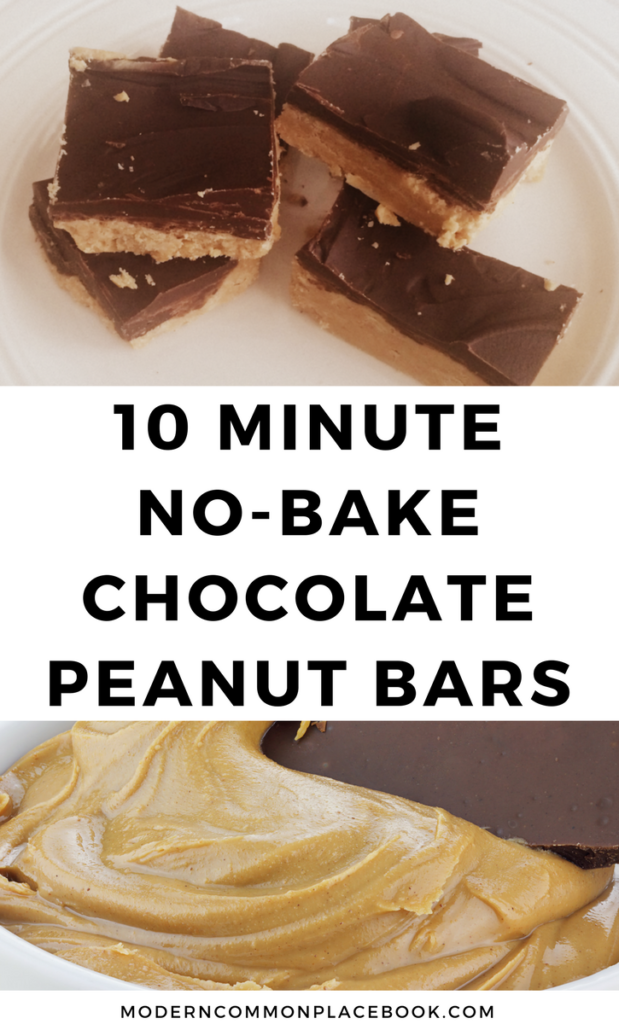 ---
Make Your Week Easier with these Deals that Keep Me Going
LeTote
- I know the last thing on your mind is new clothes for you. But, seriously? When was the last time you shopped for yourself? Do you even have time to think about new fall clothes? Let me tell you what I do. I rent my clothes with Le Tote. Yep. I pick out a few outfits every month, wear them, LOVE them, and then send them back. Their prices are super cheap, and I don't have to buy anything. If you are pregnant, their maternity clothes are AMAZING.
Get a free tote here and love your FREE CLOTHES!
EveryPlate
- I know every mom in the world is talking about Hello Fresh - but let me tell you why
EveryPlate
is better and cheaper than Hello Fresh. EveryPlate provides fresh family-friendly meals right to your door - but for
less than $10/serving
. Their meals are the
same
as other providers, but they use less packaging (yay saving the environment!) so they can charge less. They also offer fewer meals per week with a wider rotation, so we never get sick of the same meals! I have used them for MONTHS, and we have loved every single meal. Stop meal planning today and try
EveryPlate
this week with a $20 discount.
Click here to get you first box at $1.66/serving!
KiwiCo
- Are your kids staying home this school season? Do you need something to keep your littles busy for HOURS? You need to get
KiwiCo Activity Crates
for your kids every month. These boxes teach your kids, provide 2-3 activities per month, give you a free storybook, and entertain your kids for
under $20/month
. We have loved them for years. Seriously, make this school year easier for you with
KiwiCo
.
Latest Posts: