Here is the scenario: It is late. You are tired. And your husband needs dessert. A chocolate dessert. What do you do?
Anyone been there? *Raises Hand*
I have been in this predicament too many times. And – some days it is me that just wants a gooey chocolate fix right now. Without driving through the donut drive-through. (Also been there.)
In times like these, you need the most wonderful dessert that involves no baking, no fancy ingredients – in only a few minutes. I usually always have these ingredients on hand, and can whip up this dessert in under 10 minutes.
Also – the peanut butter mixture tastes JUST like Reese's Peanut Butter Cups. So – if you even just want a Reese's fix – you know where to go. You might eat the whole bowl of the peanut butter mixture before you even spread it in the pan!
Excited? Here it is – the best dessert ever. Chocolate Peanut Butter Bars.
Make sure you check who has tried these bars! There are several great reviews on Pinterest.
No-Bake Chocolate Peanut Butter Bars
Ingredients
7 Tbsp Butter
3/4 cup Peanut Butter
1 1/2 cup Confectioners Sugar
10 oz Chocolate Chips
Instructions
Melt 6 tablespoons of the butter and the peanut butter in the microwave (about 1 minute) until smooth.

Add confectioners sugar.

Mix and spread in bottom of 9×9 pan.

Melt remaining butter (1 Tablespoon) and chocolate chips on the stovetop until melted. (I used to do this step in the microwave, but it resulted in a lot of burned chocolate. And that tastes bad.)

Mix and spread on top of peanut butter mixture.

Cover and refrigerate until hard. Cut or break into pieces and enjoy!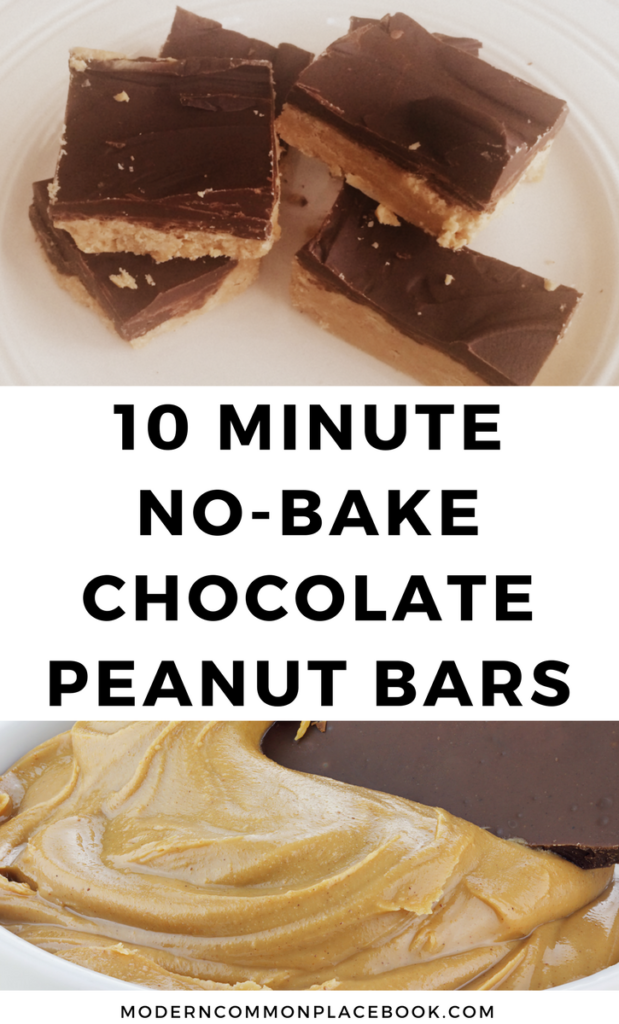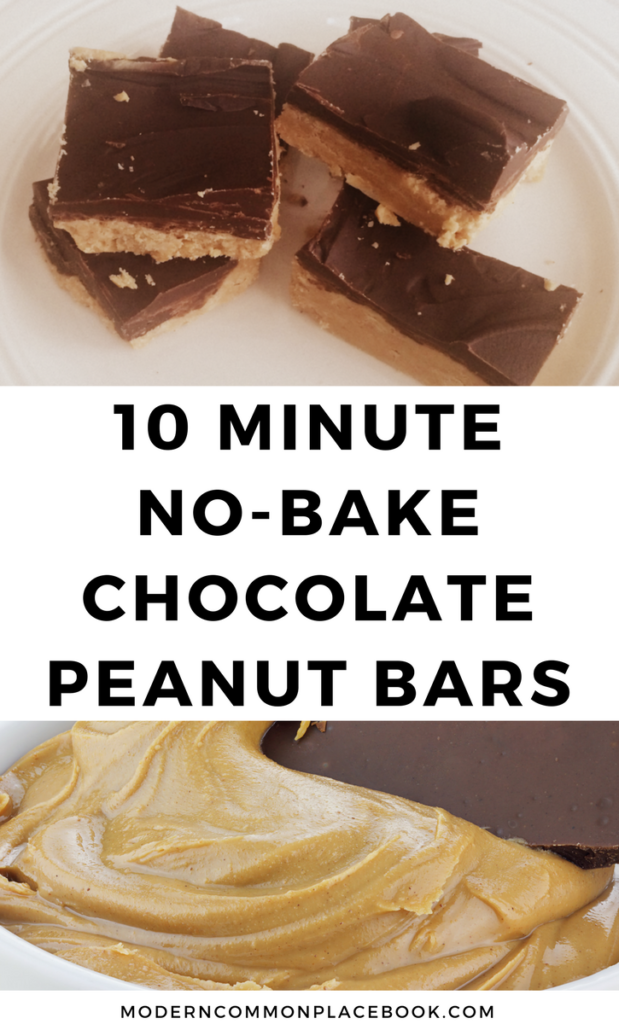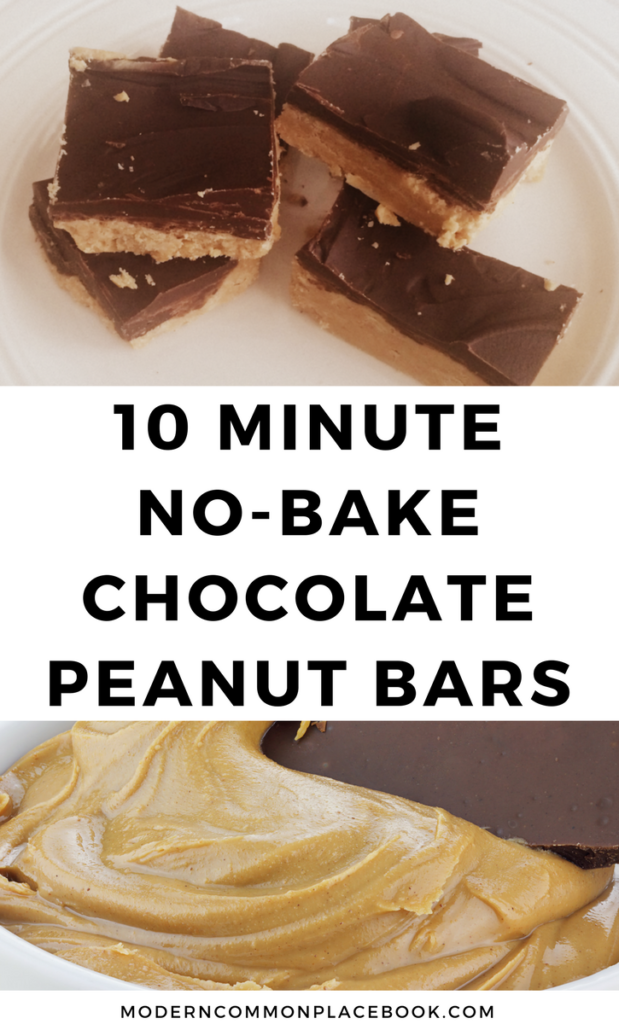 ---
Deals that are saving my hide lately...
🧒 For your kid - I found these printable activity packs for my toddler that are LIFESAVERS. My daughter literally wants to do these activities for hours every day. They are called the Ultimate Preschool Activity Bundles, and there are activities for every theme. Each activity has dozens of pages that are printable pages that teach number and letter recognition, colors, counting, patterns, and much more. These are my favorites:
🧹For your cleaning routine - I have started getting my cleaning products on Grove Collaborative - and they literally have changed my cleaning routine. Right now they are running their deal for my favorite Plastic-Free Cleaning Line for free, so make sure you check it out. Here are some tips to get the most out of this deal:
🧹If you already have a Grove account, use a new email address to get this deal...and then cancel.
🧹Make sure to set a calendar reminder to cancel the Grove VIP trial after a month. No harm no foul.
🧹 Choose the Plastic-Free Hand Soap Set ($45 value) and get all everything for free.
🧹Fill your cart with $20 worth of products you need anyway...
🌮 For Dinner - I know every mom in the world is talking about Hello Fresh - but I'm here to tell you that EveryPlate is better and cheaper than Hello Fresh. I have used it for years with my own pennies...and it really gives me life.
EveryPlate sends me dinner recipes and ingredients right to my door - but for less than $10/serving. Their meals are the same as other providers but HALF the price. It doesn't matter how many $90 off coupons other providers throw at you - this dinner box is still cheaper.
They use less packaging (yay saving the environment!) so they can charge less. They also offer fewer meals per week with a wider rotation. I have used them for over a year, and we have loved every single meal.
When I use EveryPlate, I can actually forget that I have to cook dinner. The ingredients are already in my fridge.
⭐ Stop meal planning and try EveryPlate this week with a $20 discount. Click here to get you first box at $2.49/serving!