Change the way you meal plan.
Tired of frozen lasagnas, last-minute take-out, and the 5 pm freakout?
Tired of searching Pinterest for recipes, comparing ingredients to your grocery flier, and spending hours shopping?
Only to do it again a few days later?
Yep. You need the "No Plan" free family meal plans.
This is easy to customize, plan for, and follow. Also, we haven't had any of "those nights" where we couldn't stand the thought of eating anything on the menu. This is HUGE for us and has saved us a ton on eating out!

See more reviews here
I want to send you 2 weeks of meal-planning relief.
Each week includes 1 printable with 5 mix-and-match dinner recipes.
Each week includes no more than 20 ingredients.
Each recipe is categorized by one of 4 cook times – 10 minutes, 30 minutes, an hour, or slow cooker.
Each recipe includes 3 complete food groups – protein, grain and vegetable.
Each week will give you instructions for 1 prep day.
Many recipes include substitutions for the kinds of meat used (and many include the option to be meatless).
Many recipes will show the optional ingredients. You can adjust according to your taste.
Each week will be self-contained with full recipes included. You just need to print one page, and use it all week.
Each week will include multiple time-saving tips – to help you in the long-run!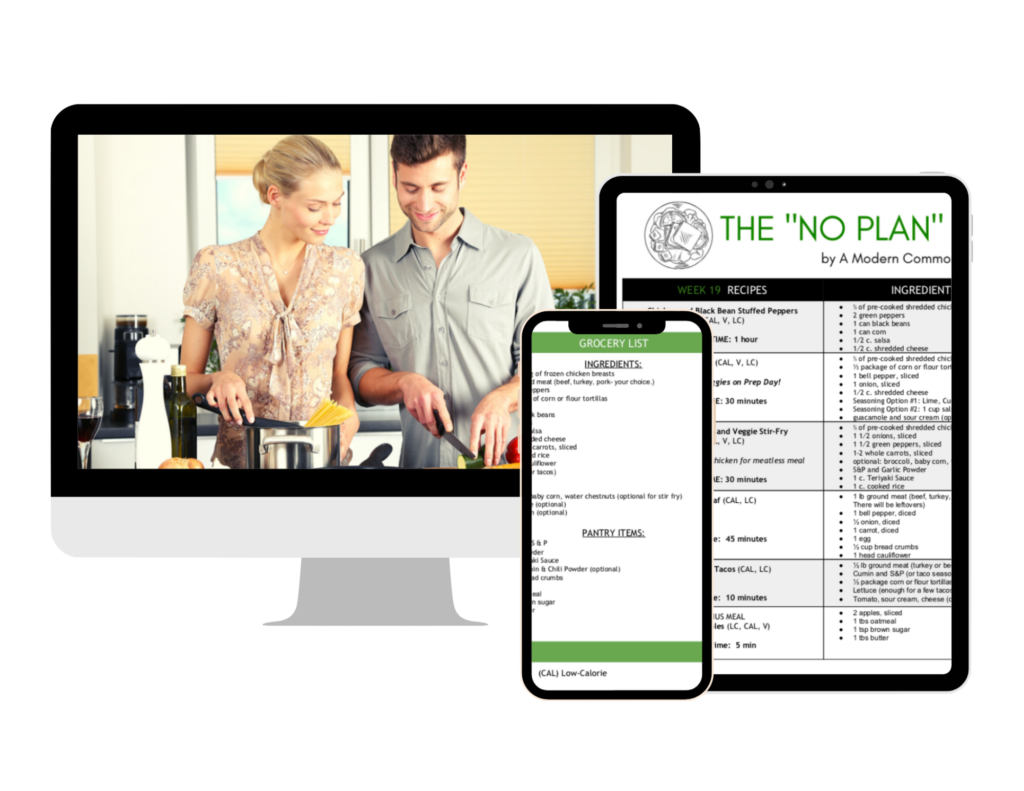 "I have never commented on a blog, but I just wanted to say thank you, thank you. I have saved my family a lot of money using your free family meal plans. It has made grocery shopping a breeze, and we have really liked all the recipes. Thank you again, and I look forward to following you for more menus."

See more reviews here