Here's my Le Tote Maternity Review. The Le Tote Maternity box is the best solution for maternity wear! They will hand-pick clothes based on your profile, send you a mixture of clothes and accessories, and pay return shipping when you are done! Le Tote Maternity boxes are the best solution when you don't want to buy maternity clothes.
---
When I was pregnant, my mom said "You better love your clothes, because everything else is going to feel gross."
She was so right.
If you are pregnant or a new mom, Le Tote Maternity is for you.
Get a box of hand-picked maternity clothes delivered to your door, and enjoy feeling pretty again! When you are done wearing them, just send them back. There is no need to buy and keep maternity clothes!
Before you keep reading, make sure you click below to get your free Le Tote box! Here is my official Le Tote Maternity Review.
---
My Le Tote Maternity Review – What is Le Tote?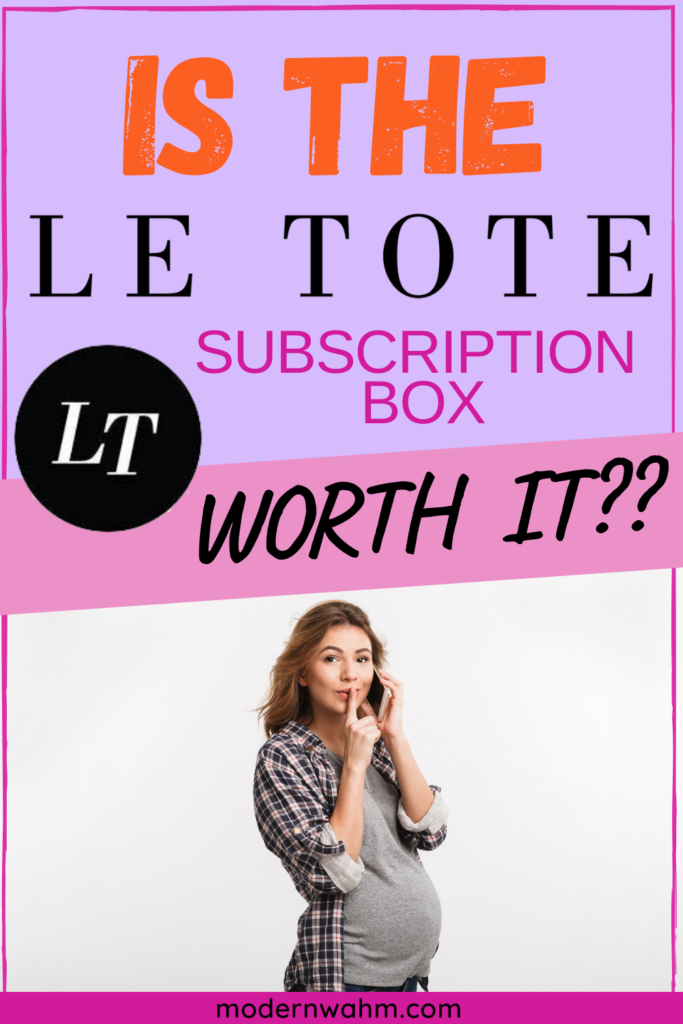 Le Tote is a clothing subscription box – similar to the ones you see on the internet, like Stitch Fix and Trunk Club. But, instead of using the service to preview and order clothes – like those two options – Le Tote allows you to rent clothes.
That's right. Instead of paying a subscription price just to be your personal shopper. You pay a monthly fee and get to rent and wear the clothes you pick. (Spoiler – you get final say in the clothes sent to you!)
I love this because you are able to wear the clothes with just one Le Tote Cost – there is no additional purchase price necessary.
This is the lowdown:
What You Get: Monthly boxes delivered one at a time that include a variety of clothing items and accessories. You get to hand pick each item that is delivered.
Contract: Month to month contract you can cancel at any time. You don't pay to ship either way.
Click here for a free tote to try it out.
This is how it works: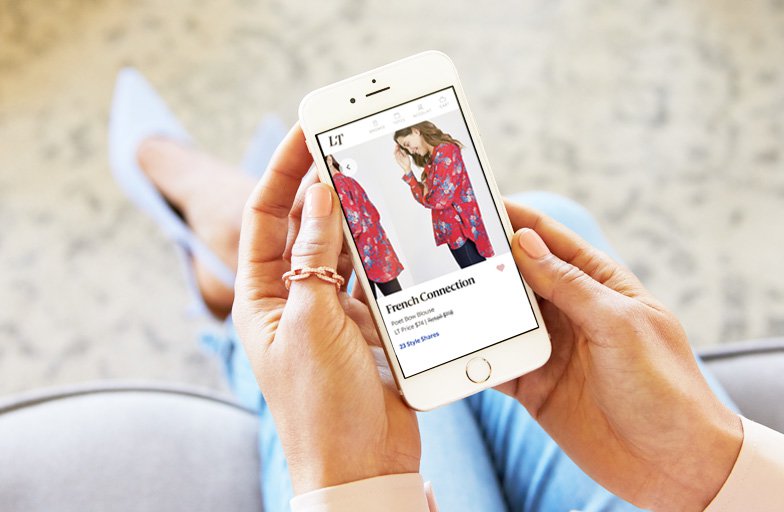 ---
1. Le Tote Cost
When you begin your Le Tote subscription, you get to choose whichever box option you want. These are broken down by those with accessories – and those without. I used the subscriptions with accessories, but honestly I think I prefer boxes with only clothes.
You are able to choose the number of items you rent per box, along with whether it is a Le Tote Maternity option or not.
This chart shows the current Le Tote Cost:
| | | |
| --- | --- | --- |
| Le Tote Cost | Non-Maternity | Maternity |
| 2 Boxes/Month – 3 Clothing, 2 Accessory | $79 | $89 |
| 1 Box/Month – 5 Clothing, 3 Accessory | $79 | $89 |
| 1 Box/Month – 7 Clothing, 3 Accessory | $99 | $109 |
| 1 Box/Month – 10 Clothing, 5 Accessory | $119 | $129 |
| 2 Boxes/Month – 4 Clothing | $89 | $99 |
| 1 Box/Month – 5 Clothing | $69 | $79 |
| 1 Box/Month – 8 Clothing | $89 | $99 |
| 1 Box/Month – 10 Clothing | $109 | $119 |
I love these prices because you are able to choose how many totes you receive per month. If you choose the most popular non-maternity subscription, it is $79/month for 3 clothing items and 2 accessories TWICE a month. That is a total of 6 clothing items and 4 accessories. And, you can wear these as much as you want!
Instead of buying 1-2 new items for that amount, that you may wear out and become overly used – you get 10 new items a month!
Sidenote – lately my clothes have begun developing these tiny holes because of use and/or my belt buckle. Either way, I am DONE with my clothes wearing out. This solves that issue!
Want to buy an item? You are always able to buy pieces for up to 50% off the retail price. If you'd like to buy an item, just hang on to it and return the rest. It's a win-win!
---
2. The Le Tote Process
To begin, you can browse ALL their clothes and accessories and mark your favorites. Then, when you stylist picks your monthly pieces, they choose from those EXACT items.
And – after your monthly box has been selected, you have the option to check the items and switch any of them out for better pieces.
This means – you know exactly which items are coming per month. You have complete control.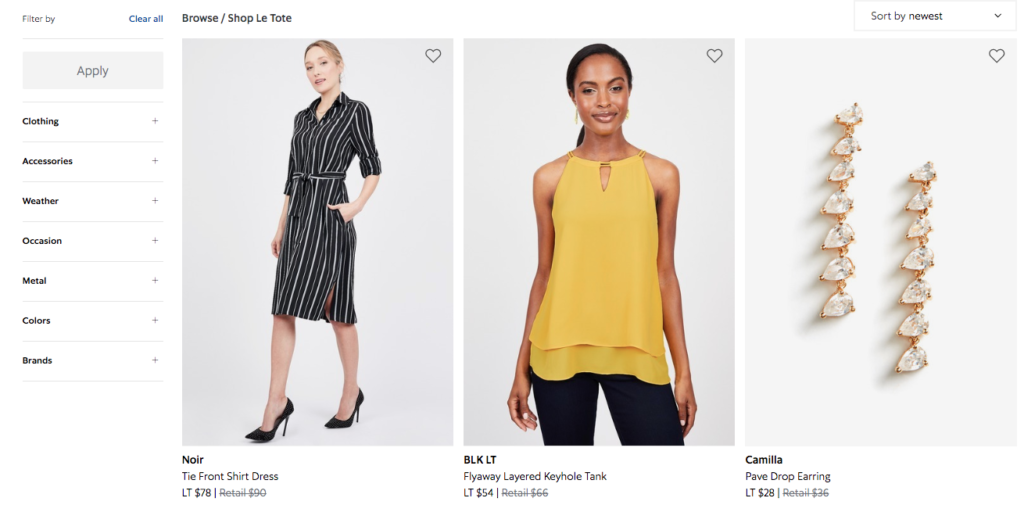 You also can choose the weather, occasion, metal, colors and brands you are interested in.
Cool fact: Le Tote asks you for your zip code so they can customize your items to your weather!

Le Tote is brilliant for giving these options. Instead of just setting up a style profile (which you do!) one time, you have the option to change what you need every month.
For instance, when I was pregnant, I custom-picked dresses that I knew were perfect for baby showers. I didn't need dresses every month – just those baby shower months when I needed something special.
Now that I'm back working, I am choosing business casual pieces just for the month that I have work retreats. I work from home so don't normally need business wear. But in two months, I will need specific clothes to wear just to that event. Le Tote is perfect for that!
---
3. Le Tote Clothing
Le Tote has a large selection of brands! I have been impressed by the variety. Brands include 7 For All Mankind, Kate Spade, Anne Klein, Ava Maternity, Calvin Klein, Cole Haan, Free People, Jessica Simpson, Lucky, Motherhood Maternity, Sole Society and Nike. You can see all the brands here.
For "used" clothing, I've been very impressed by the quality. I have not had any issues with poor quality or "wear and tear". In fact several pieces have seemed brand new.
I love that you don't need to wash the items to send them back. This actually helps them "save the environment". This is what their site says:
You're helping the planet by letting us do the laundry. We developed an apparel cleaning process that uses biodegradable detergents, 43% less electricity, 11% less gas and 50% less water than doing the laundry yourself.
If you are looking for maternity clothing, this is the PERFECT option. You don't need to invest in any pieces you will wear once! Just rent your favorites – and then return them when you are done. This saves you tons of storage for those pieces you'll never wear again.
I wanted to show you an example of a maternity Le Tote box I received:
I loved these items so much. The pants were to die for – and both tops made me feel so fresh, with my huge belly. Here's a photo of me in the top and earrings. It's grainy I know, but I loved this look! (Also, this subscription box had a retail value of $265 – which is awesome!)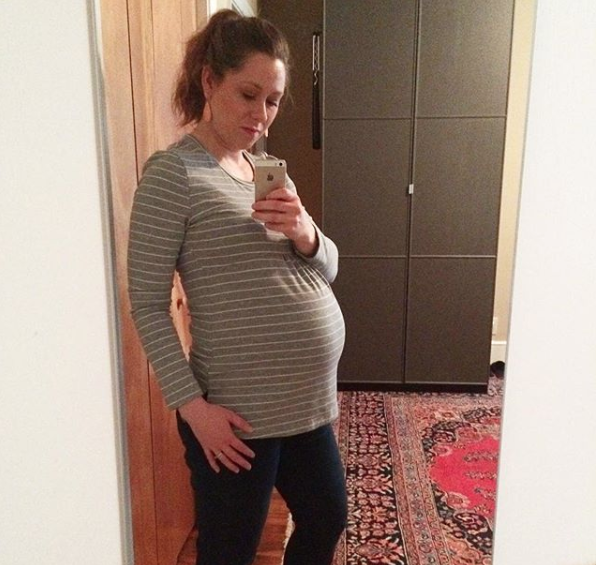 ---
4. Who is this for?
Pregnant Mothers: Le Tote Maternity is PERFECT for expecting mothers who don't want to buy clothing items, but need them for special events. Also, when you are pregnant you just want to feel pretty. Borrowing some pretty accessories is perfect for that!
Working Women: Business attire is expensive! And who wants to wear the same items every week? Adding a few new pieces every month is an awesome way to contribute to your business wardrobe.
Tired Moms: Le Tote has an awesome range of athleisure! I've loved their athletic tops and jackets to spruce up my daily wardrobe.
---
5. What People are Saying
Here are some reviews that are shared on their website here.
Just want to say that your company has seriously changed my life. I am a working mom of three young kids under age 8 and just don't have the time to shop in stores.

Lauren R.

I can't believe every woman doesn't get Le Tote! So flexible and I get to wear brands I wouldn't usually buy but now do!

Chris F.
Subscribing to Le Tote has been the BEST thing I've done for myself in a while. I loved everything in my first tote, it's fun to have new to me clothes without having to stress over the expense and my coworkers have been complimenting everything I've worn this week

Amy S.
---
Why You Should Try Le Tote
If you are considering a clothing subscription service, this is definitely the one to try out. Why?
You can wear the clothes and use the subscription without purchasing any.
You handpick what is sent to you – you won't receive any clothes you haven't appoved.
The subscription is month-to-month – and you can cancel at any time!
You can get a free month to start! Just click here to get started.
Please let me know if this Le Tote Maternity Review helped you with your wardrobe quandries! I'd love to here if any of you benefitted from this subscription box!
If you know of any pregnant mama, this is an AWESOME gift to send her way! Just click here to send a gift card – starting at $79!
---
You might also like:
Self Care for Working Moms – 30 Incredible Tips from Real Moms
Flying with breast milk – The BEST guide for working traveling moms
5 Reasons to be a Work-at-home Mom: Why I'll never go back
---