I hate cleaning the bathroom. I hate mold. I really hate soap scum. I live in an old house that has mint green tile. Yep, not pretty and not the most ideal! And, my enemy is constantly SOAP SCUM. I mean, who doesn't hate soap scum? The solution? All-natural soap scum removers.
In the past, I have tried almost every soap scum remover out there – the spray ones. The scrub ones. The natural ones. The ones whose fumes will kill you. And, truth be told – the basic vinegar and baking soda ones work the best! Here are my two absolute favorite ways of making my shower/tub shiny again.
---
1. Dawn and Vinegar Natural Soap Scum Remover
Everyone loves this natural technique and it really does work! It involves Dawn dish soap (not a knock-off brand!), vinegar and water. It's simple, fast, doesn't involve scrubbing, and produces the shiniest tile you've ever see. People use it on tile, glass doors, tubs – all of it! I honestly am amazed by this trick.
---
Dawn and Vinegar Soap Scum Remover
Time needed: 30 minutes.
Microwave 1 cup vinegar
Mix in 1/2 cup Dawn Dish Soap
Spray or pour all over your bathtub tile
Leave for 30 minutes
Rinse off with a bucket of water
BTW, this is INCREDIBLY fume-y. I have to hold my breath, run out of the room, and then plan on being out of the house all day. It's really bad. Now, if you can open your windows and ventilate well – it's totally ok!
---
2. Baking Soda Natural Soap Scum Remover
My new favorite method is just baking soda. That's it. I sprinkle it on my tube, sprinkle quickly with water, and then scrub it off! It doesn't take much scrubbing and produces the same shiny amazingness as the process above. Y'all, this has made cleaning my shower so much more enjoyable!
---
Baking Soda Soap Scum Remover
Time needed: 15 minutes.
Sprinkle Baking Soda in bathtub
Quickly spray with shower
Leave for 10 minutes
Scrub for 5 minutes
Rinse off with a bucket of water
---
3. Need a quick daily fix? Try Method Daily Shower Spray
Recently I've started using the Method Daily Shower Spray and I love it! It cleans my shower pretty well on the daily, and really keeps down the amount of soap scum that accumulates over the long haul. I've tried other daily shower cleaners, and love this one the best. Try it!
Leave some comments and let me know your favorite natural soap scum remover!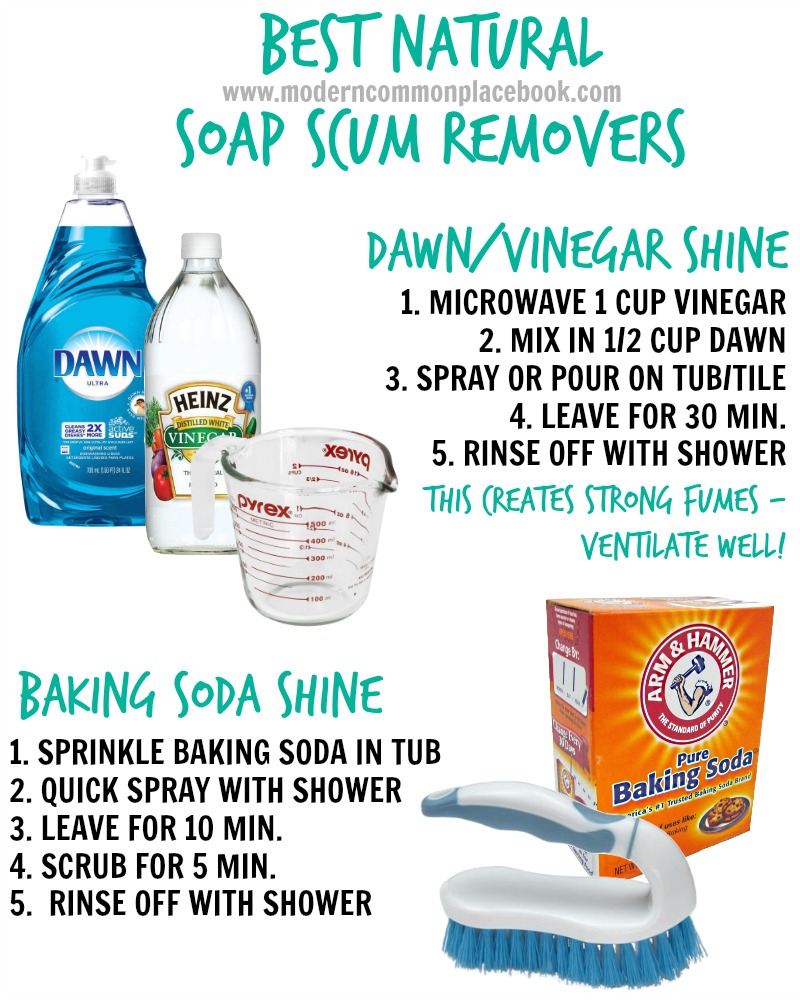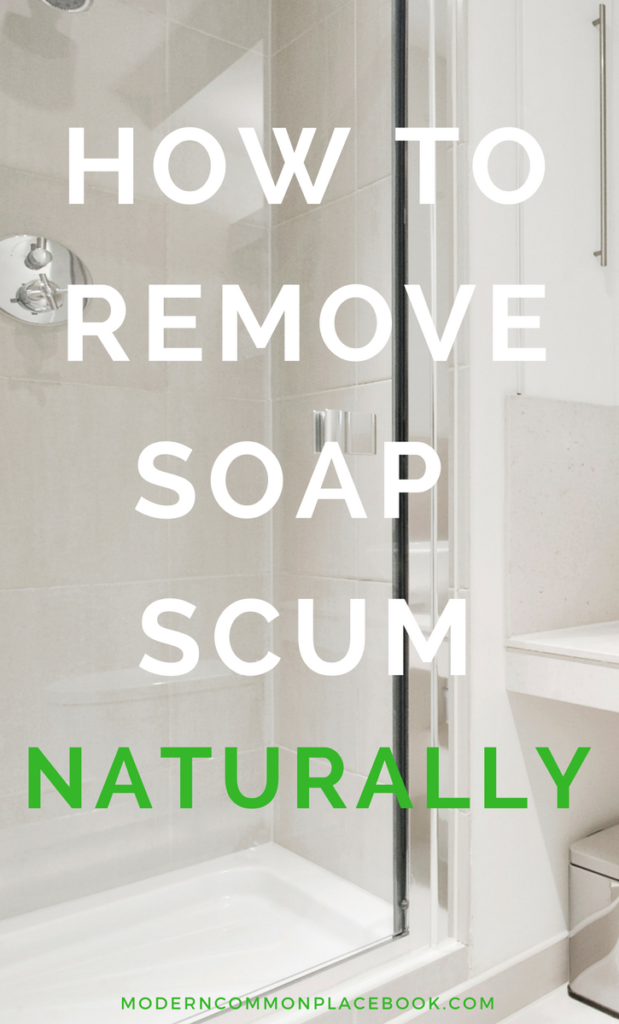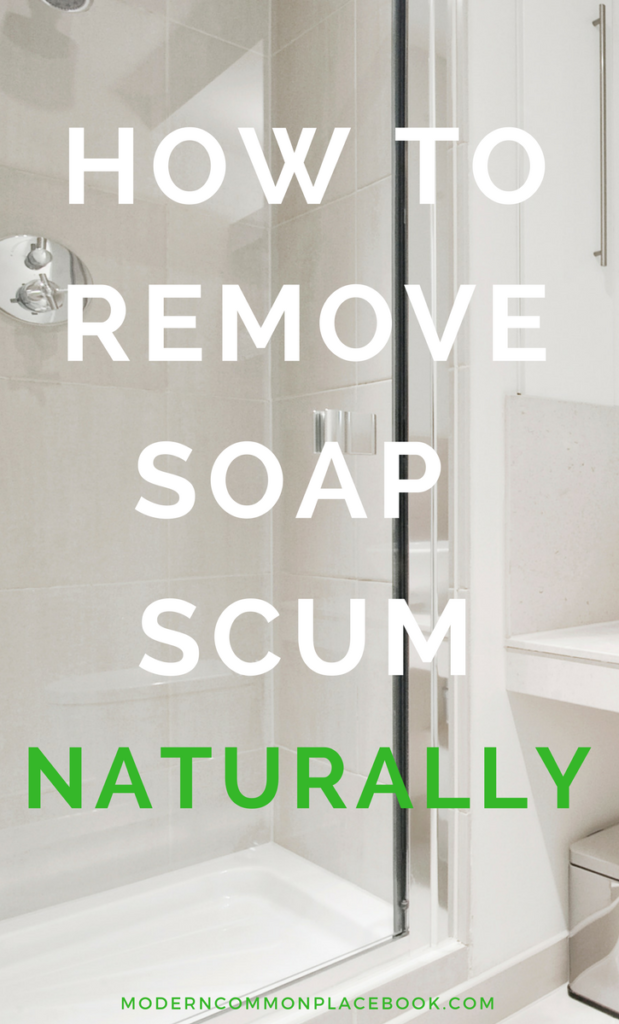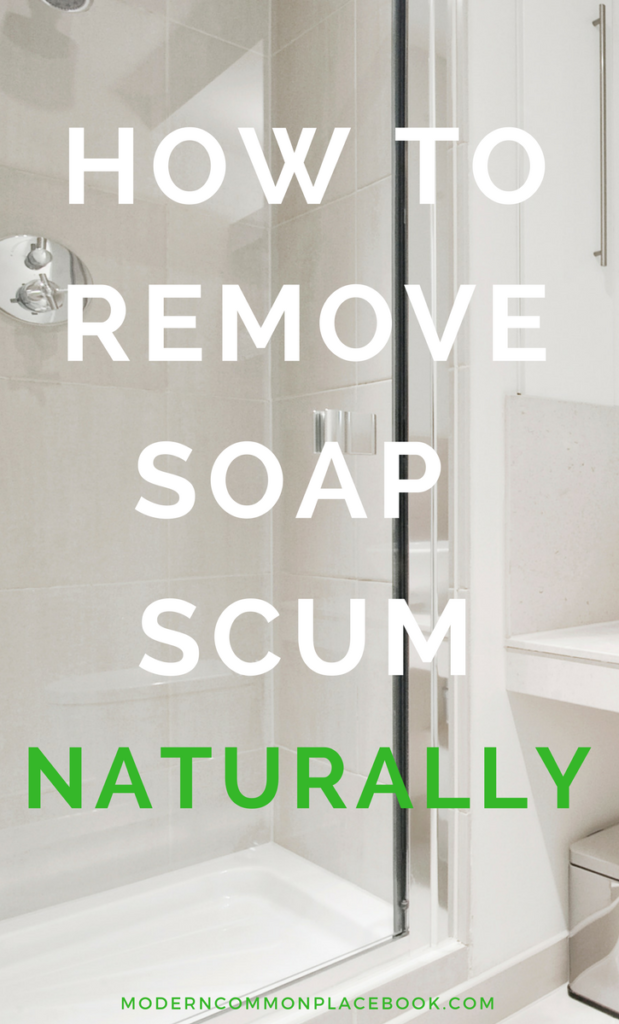 ---
Deals that are saving my hide lately...
🧒 For your kid - I found these printable activity packs for my toddler that are LIFESAVERS. My daughter literally wants to do these activities for hours every day. They are called the Ultimate Preschool Activity Bundles, and there are activities for every theme. Each activity has dozens of pages that are printable pages that teach number and letter recognition, colors, counting, patterns, and much more. These are my favorites:
🧹For your cleaning routine - I have started getting my cleaning products on Grove Collaborative - and they literally have changed my cleaning routine. Right now they are running their deal for my favorite Plastic-Free Cleaning Line for free, so make sure you check it out. Here are some tips to get the most out of this deal:
🧹If you already have a Grove account, use a new email address to get this deal...and then cancel.
🧹Make sure to set a calendar reminder to cancel the Grove VIP trial after a month. No harm no foul.
🧹 Choose the Plastic-Free Hand Soap Set ($45 value) and get all everything for free.
🧹Fill your cart with $20 worth of products you need anyway...
🌮 For Dinner - I know every mom in the world is talking about Hello Fresh - but I'm here to tell you that EveryPlate is better and cheaper than Hello Fresh. I have used it for years with my own pennies...and it really gives me life.
EveryPlate sends me dinner recipes and ingredients right to my door - but for less than $10/serving. Their meals are the same as other providers but HALF the price. It doesn't matter how many $90 off coupons other providers throw at you - this dinner box is still cheaper.
They use less packaging (yay saving the environment!) so they can charge less. They also offer fewer meals per week with a wider rotation. I have used them for over a year, and we have loved every single meal.
When I use EveryPlate, I can actually forget that I have to cook dinner. The ingredients are already in my fridge.
⭐ Stop meal planning and try EveryPlate this week with a $20 discount. Click here to get you first box at $2.49/serving!