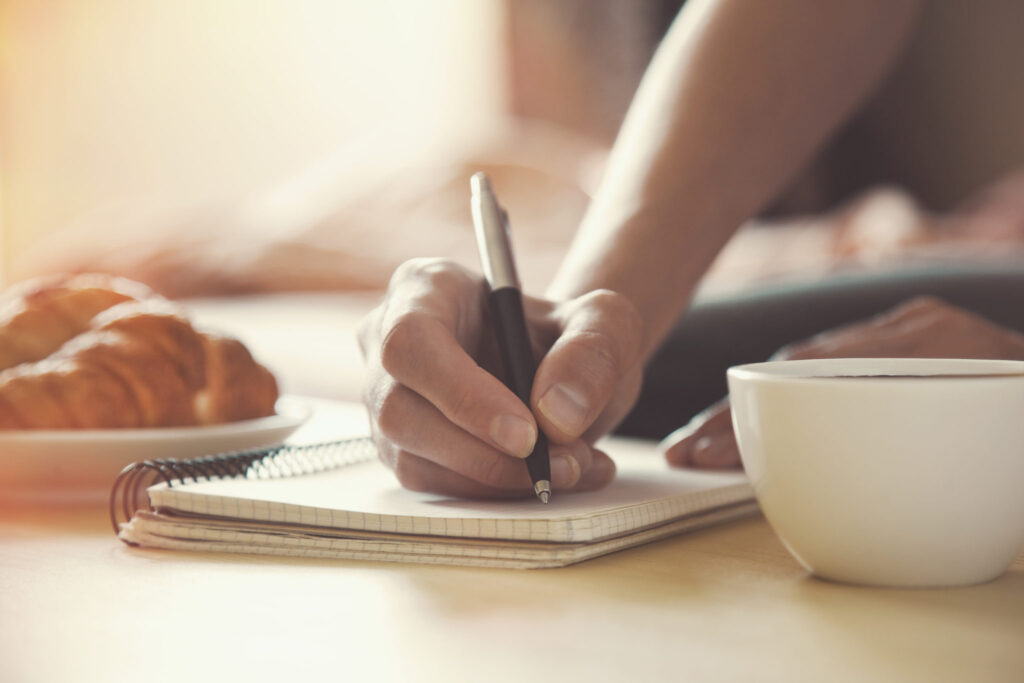 I used to love journaling – when I had free time to sit and brood about my life. But maybe for the last 10 years, I haven't journaled at all – not through my studying abroad, my early jobs, my early marriage, and now my first child. I have failed at keeping a consistent written record of daily life. Yes, there are notes and letters here and there, but not a an actual journal.
This might surprise you because this blog is basically patterned after an ancient notekeeping diary. Sorry.
But, this past year I have had so many changes (a new baby, health issues), that I realized that my days are only going to get busier. And, they are only going to get plainer. And I don't want to miss these days!
…I just try to live every day as if I've deliberately come back to this one day, to enjoy it, as if it was the full final day of my extraordinary, ordinary life. — the movie About Time
I also keep re-reading this incredible article by Momastery about Seizing the Day: "Don't Carpe Diem". If you haven't read this article, stop what you are doing and read it now. And then re-read it. Basically, she complains about the mantra "treasure these moments!" because sometimes as a busy human, you just want to get to the end of the day and hang all the moments.
But, she talks about the idea of "Kairos" time, God's time. Instead of trying to treasure every minute – and then feeling guilty for not being able to – we should notice the little random moments when time is sweet. When the whole family is cuddled up in one bed. Or when our friend or spouse says something that touches us. Those moments are what are worth remembering.
So, in the spirit of trying to remember daily moments, I started writing in a One Line a Day journal and it is magical.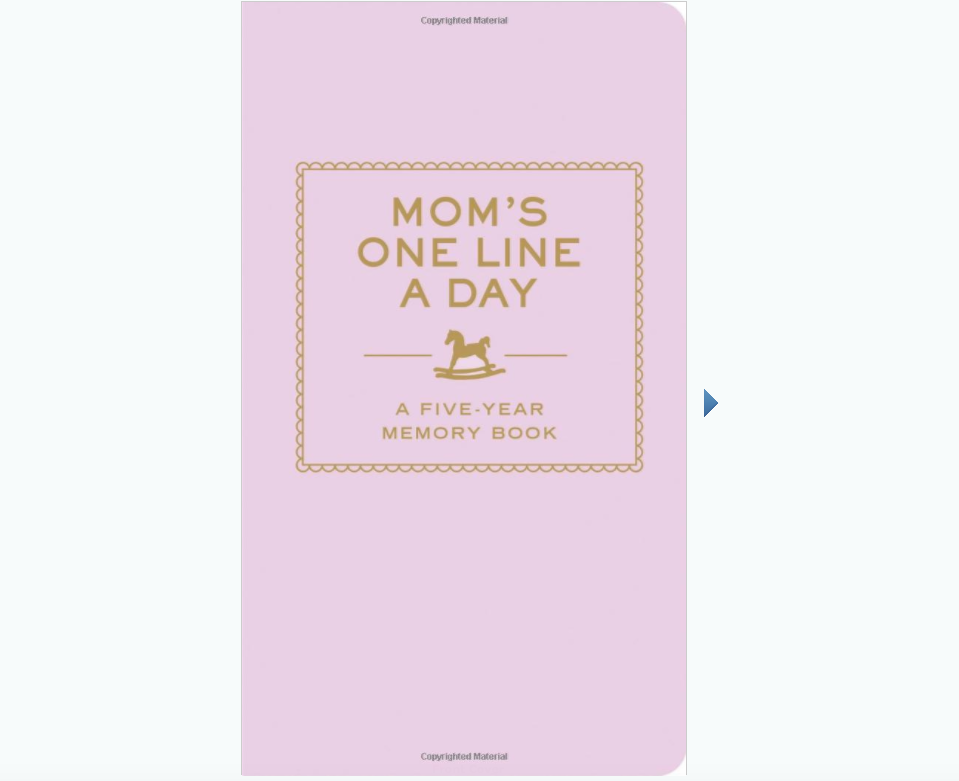 Basically, I just write one line every day – and will keep it up for five years. So, every night before I go to bed, I think of one thing that I will want to remember from this one day. And, let me tell you, sometimes it is hard! Often I can't think of anything unique about the day. So, I start writing about patterns that I will want to remember – our bedtime routine or my baby's latest habit. And, it really helps me treasure little daily things that I will one day forget.
And it only takes about 30 seconds before I go to bed. This is the easiest thing I am doing right now that has the longest affect. It makes me so happy!
I started this long after my baby was born. And totally wish that I had started earlier! But, these days right now are worth remembering – so starting late is better then never!
I use this One Line a Day journal right here, but this is also a One Line a Day journal for anyone (not just moms)! Leave a note below if you also keep a One Line a Day journal!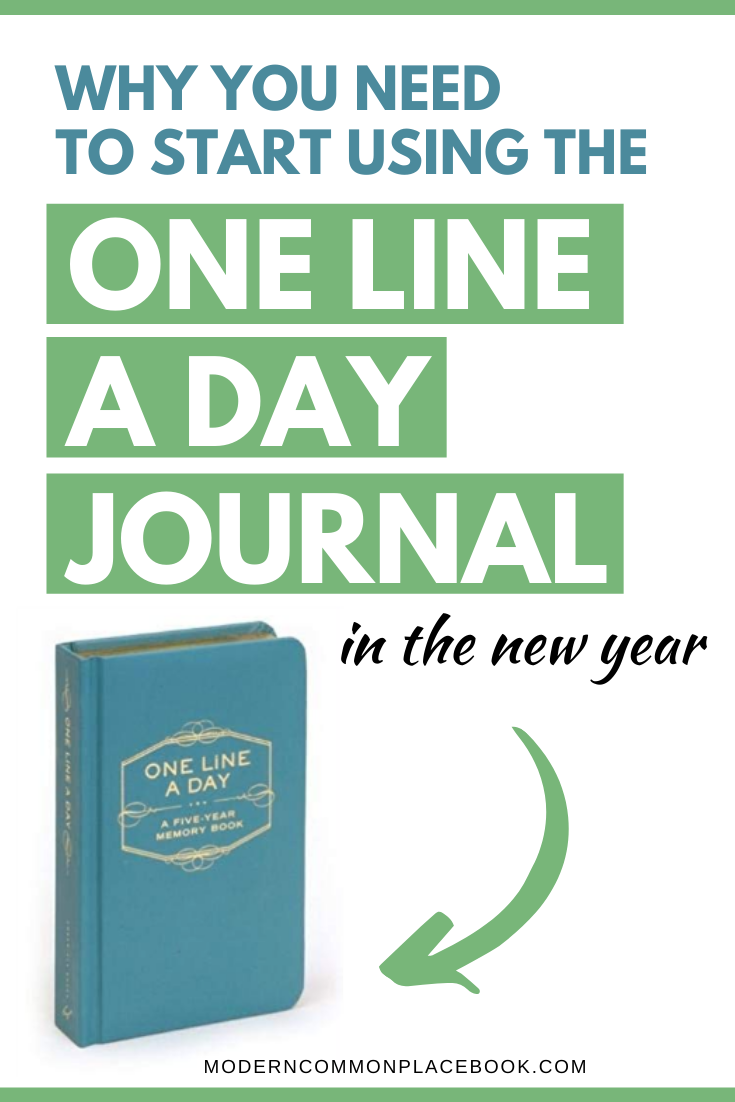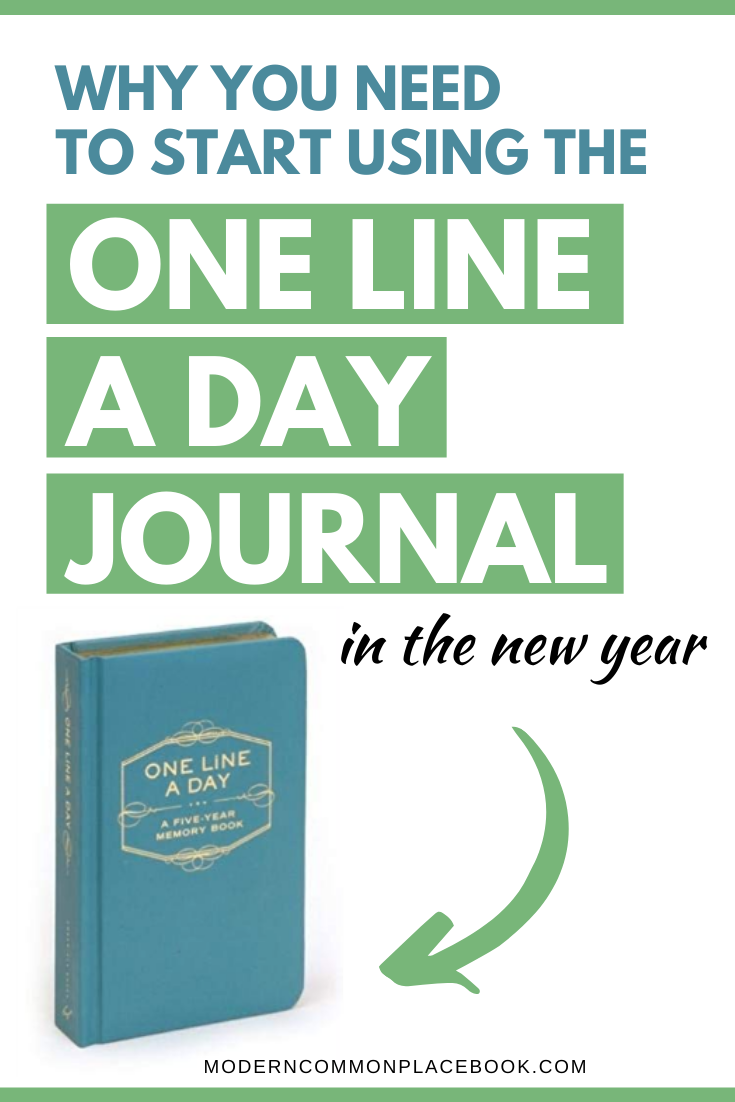 ---
Deals that are saving my hide lately...
🧒 For your kid - I found these printable activity packs for my toddler that are LIFESAVERS. My daughter literally wants to do these activities for hours every day. They are called the Ultimate Preschool Activity Bundles, and there are activities for every theme. Each activity has dozens of pages that are printable pages that teach number and letter recognition, colors, counting, patterns, and much more. These are my favorites:
🧹For your cleaning routine - I have started getting my cleaning products on Grove Collaborative - and they literally have changed my cleaning routine. Right now they are running their deal for my favorite Plastic-Free Cleaning Line for free, so make sure you check it out. Here are some tips to get the most out of this deal:
🧹If you already have a Grove account, use a new email address to get this deal...and then cancel.
🧹Make sure to set a calendar reminder to cancel the Grove VIP trial after a month. No harm no foul.
🧹 Choose the Plastic-Free Hand Soap Set ($45 value) and get all everything for free.
🧹Fill your cart with $20 worth of products you need anyway...
🌮 For Dinner - I know every mom in the world is talking about Hello Fresh - but I'm here to tell you that EveryPlate is better and cheaper than Hello Fresh. I have used it for years with my own pennies...and it really gives me life.
EveryPlate sends me dinner recipes and ingredients right to my door - but for less than $10/serving. Their meals are the same as other providers but HALF the price. It doesn't matter how many $90 off coupons other providers throw at you - this dinner box is still cheaper.
They use less packaging (yay saving the environment!) so they can charge less. They also offer fewer meals per week with a wider rotation. I have used them for over a year, and we have loved every single meal.
When I use EveryPlate, I can actually forget that I have to cook dinner. The ingredients are already in my fridge.
⭐ Stop meal planning and try EveryPlate this week with a $20 discount. Click here to get you first box at $2.49/serving!