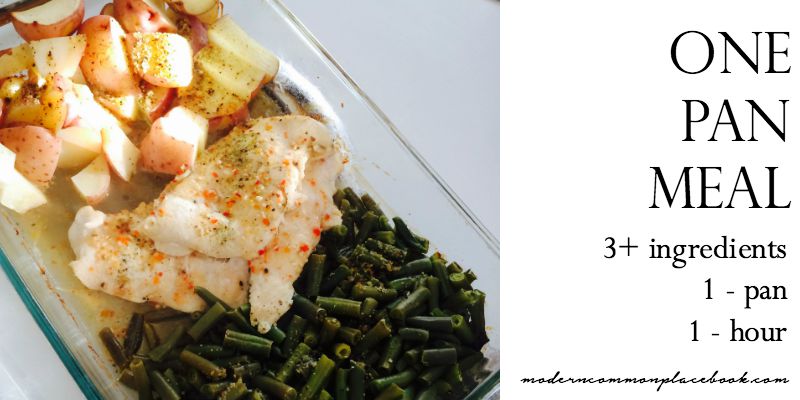 This is a one-pan meal I make weekly – and is one of those basics I told you about. I love how the recipe is so flexible and involves almost no prep time. I throw this in the pan, bake it for an hour and voila! Dinner is served! This serves two people, but can easily be adjusted for more.
I am including my basic version here (three + ingredients!) and then will include all the variations below :). This meal has endless options.
2-4 potatoes (I like Red Potatoes – but any potato works well) – washed and cut into cubes
1-2 cups of green beans (fresh or frozen)
1 lb. boneless, skinless chicken breasts
Seasoning:
1 T. Butter
Salt and Pepper, Greek Seasoning or Mrs. Dash
Optional: Italian Salad Dressing
Place the potatoes on one side of a 13×9 baking pan, raw chicken breasts in the middle – and green beans on the other side. Cut the butter into pats and put on top of the vegetables. Sprinkle all with the seasoning and add some salad dressing on the chicken if desired. Cover with aluminum foil and bake for one hour in a preheated oven at 350 degrees. That's it!

Alternatives:
Add 1 cup of rice and 2 cups of chicken broth instead of the potatoes. The rice cooks around the chicken and makes things savory.
Add broccoli or any vegetable instead of green beans.
Add Parmesan cheese, crushed garlic, garlic powder, or any other seasoning to spice things up!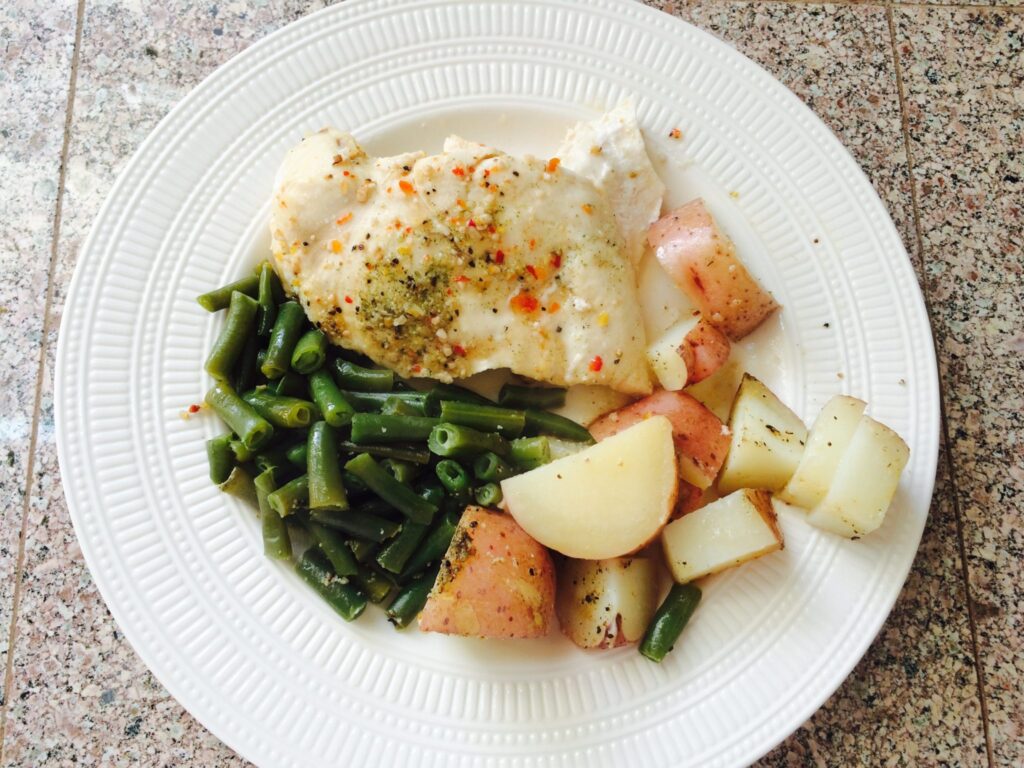 See all my One Pan Dinners Here!
One Pan Sausage and Potato Skillet
One Pan Chicken and Rice