I am a firm believer in my slow cooker. It's my other half – cooking and preparing when I need to be in two places at one time. I use it weekly, if not daily! My goal is to find the best and easiest way to make my favorite foods. And most of the time, the easiest method is my slow cooker. Before I begin, a little about the Crock Pot Slow Cooker I use.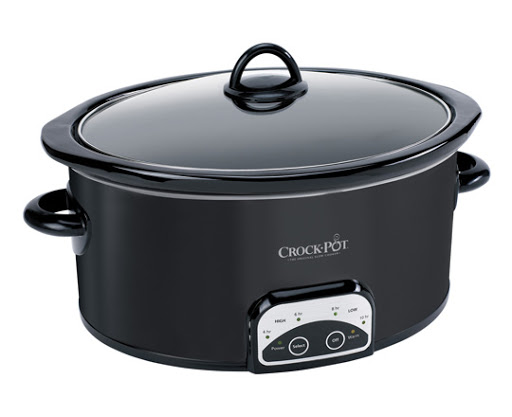 I have the Crock Pot® Smart Pot® Slow Cooker. I received it for my wedding and I really love it. It is a regular 5.5 quart cooker, but there are two things I love about it. One, the settings are super easy to use. There are four settings – 4 hours (high), 6 hours (high), 8 hours (low), and 10 hours (low). Because it gives you the settings in hour increments, I don't have to guess how long or how high to cook it. I have used this for three years and counting, and have never once burned or undercooked anything, and that includes that time I cooked only one chicken breast…
Secondly, my ceramic insert recently cracked and I called Crock Pot customer service to replace it. Without hesitation they sent me a new insert free of charge. I was very surprised and pleased. I am firm believer in buying quality brands, and Crock Pot has proved to be just that. I have not been asked to say anything on behalf of the company, I just like giving praise where praise is due.
I have actually bought this Slow Cooker 3 times now – it is HANDS-DOWN my favorite!
Also, don't EVER forget to purchase Slow Cooker Liners. These are a game changer and will make any of your slow cooker recipes a breeze. Definitely worth the few dollars!
Tip 1 – Easy Shredded Chicken
Now, onto my favorite uses for my cooker. If anyone asks me for dinner ideas, it is the first thing I always share. Seriously, it is has changed my life. Use your slow cooker to make batches of shredded chicken. This is the simplest way to make chicken and it goes far.
All you need is TONS of chicken. I prefer the large bags of frozen boneless, skinless chicken breasts. But, you can also use this for whole chickens, or any cut of chicken. At the beginning of the week, I thaw the chicken, cut off the fat, and throw it all into the slow cooker. I don't add any seasoning, and you don't need any liquid. The chicken by itself will taste like a rotisserie chicken if nothing is added. Of course, you can add salsa, barbeque sauce, seasoning…whatever you want. I opt for nothing, and after its done (usually 6 hours while I am at work), I have a pile of yummy, moist chicken. I shred it and put it in the fridge for a whole week's worth of dinners! These are some recipe ideas for shredded chicken:
Mexican: chicken taco salad, chicken tacos, chicken burritos, chicken fajitas
Casseroles: Mexican casserole, chicken cordon bleu casserole, chicken and broccoli casserole, italian casserole with chicken
Salads: chicken salad, chef salad, pasta salad – any salad with chicken on top!
Sandwiches: barbeque chicken, subs with chicken, chicken salad sandwiches
Soups: chicken vegetable soup, taco soup
Other: stir-fry with chicken, barbeque chicken over rice, jambalaya with chicken
Here is a list I use for ideas. I never run out of ideas. It is wonderful.
I wrote a full Illustrated Guide here for how to make easy shredded chicken – so check it out!
Tip 2 – Easy Dried Beans
My second use for my slow cooker is to soak and cook dried beans. I love using dried beans because they are cheap and healthier than canned beans. But, I really hate the soak, simmer, and wait method, so thanks to my friend Amy's recommendation, I have a new favorite solution.
I rinse and sort my bags of beans and pour them into the slow cooker. I cover them with water and cook them all day. I have found it is better to cook these on low for a longer period of time. When they are done, they fill the cooker and are ready to be stored, eaten, or frozen. I usually spoon them into freezer bags (1-2 cups of beans/bag) and freeze when they are cooled. This makes about 4-8 full freezer bags per pound of beans and I use them in casseroles, soups, and main dishes. This is a great beginning to a large pot of chili in the slow cooker – just keep the beans in the cooker and add your chili ingredients for another round of slow cooking!
Tip 3 – My Favorite Slow Cooker Meal: Aztec Chicken
This is my favorite slow cooker recipe, hands-down! This is my favorite meal to serve company, and everyone raves over it. It is easy and delicious. Here is the wonderful Aztec Chicken.
Aztec Chicken
Ingredients
4-10 Boneless Skinless Chicken Breasts
2 cans Black Beans
4 cups Frozen Corn
2 Garlic Cloves, minced
3/4 tsp Cumin
1 jar Salsa
8 oz Cream Cheese
Cheddar Cheese as needed
2 cups White Rice
Instructions
Combine beans, corn, garlic, cumin, and 1/2 of the salsa in slow cooker.

Add chicken and pour the remaining salsa on top.

Cook on high 4-6 hours, or low 8-10 hours.

After cooking, shred chicken and add the cream cheese and stir until melted.

Serve over rice and top with cheddar cheese.
Let me know if you have any favorite uses for the slow cooker – and I know I will have more ideas to share in the future. Bon Appetit!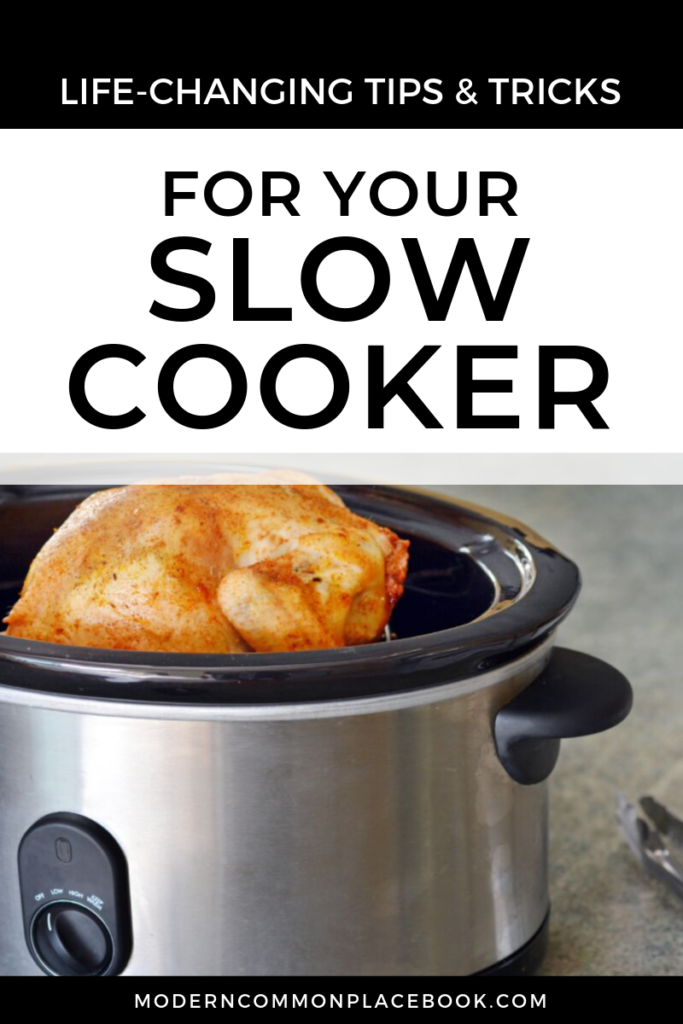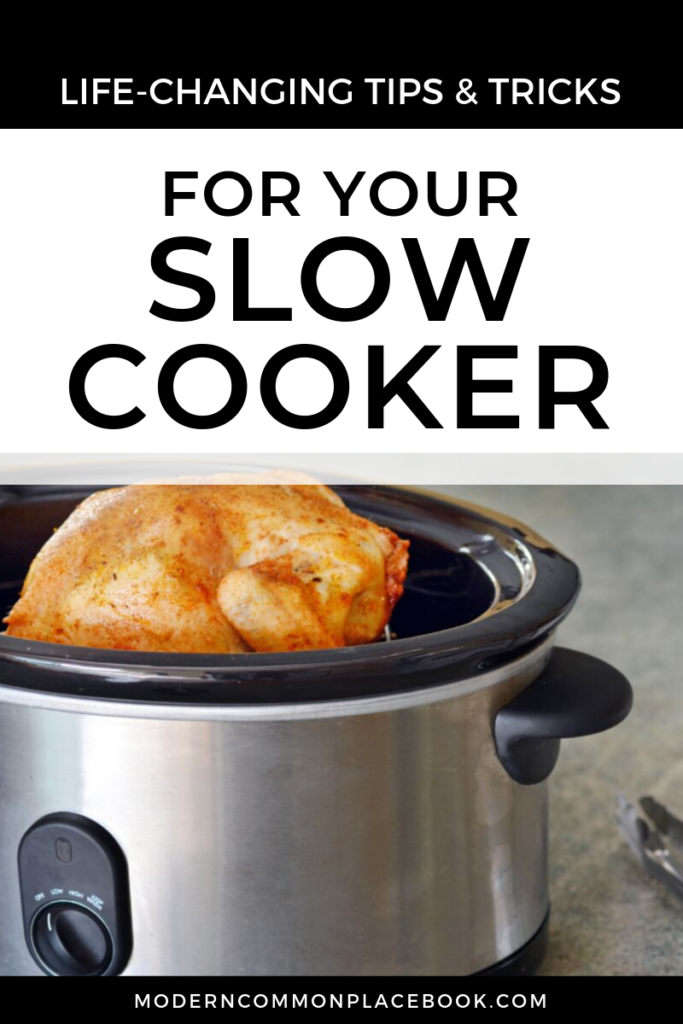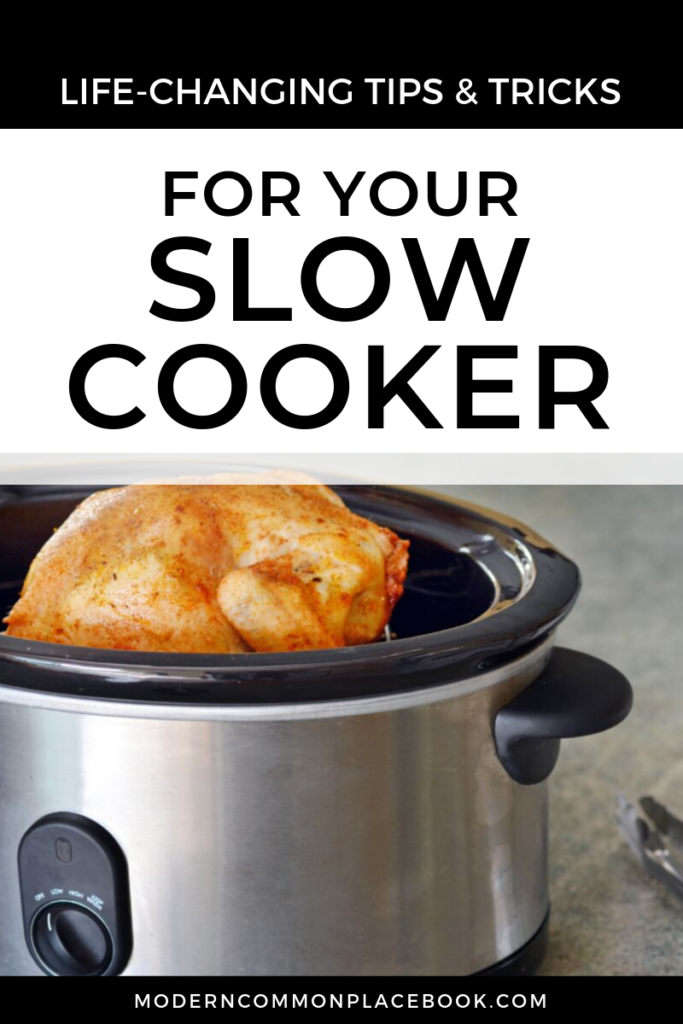 ---
Deals that are saving my hide lately...
🧒 For your kid - I found these printable activity packs for my toddler that are LIFESAVERS. My daughter literally wants to do these activities for hours every day. They are called the Ultimate Preschool Activity Bundles, and there are activities for every theme. Each activity has dozens of pages that are printable pages that teach number and letter recognition, colors, counting, patterns, and much more. These are my favorites:
🧹For your cleaning routine - I have started getting my cleaning products on Grove Collaborative - and they literally have changed my cleaning routine. Right now they are running their deal for my favorite Plastic-Free Cleaning Line for free, so make sure you check it out. Here are some tips to get the most out of this deal:
🧹If you already have a Grove account, use a new email address to get this deal...and then cancel.
🧹Make sure to set a calendar reminder to cancel the Grove VIP trial after a month. No harm no foul.
🧹 Choose the Plastic-Free Hand Soap Set ($45 value) and get all everything for free.
🧹Fill your cart with $20 worth of products you need anyway...
🌮 For Dinner - I know every mom in the world is talking about Hello Fresh - but I'm here to tell you that EveryPlate is better and cheaper than Hello Fresh. I have used it for years with my own pennies...and it really gives me life.
EveryPlate sends me dinner recipes and ingredients right to my door - but for less than $10/serving. Their meals are the same as other providers but HALF the price. It doesn't matter how many $90 off coupons other providers throw at you - this dinner box is still cheaper.
They use less packaging (yay saving the environment!) so they can charge less. They also offer fewer meals per week with a wider rotation. I have used them for over a year, and we have loved every single meal.
When I use EveryPlate, I can actually forget that I have to cook dinner. The ingredients are already in my fridge.
⭐ Stop meal planning and try EveryPlate this week with a $20 discount. Click here to get you first box at $2.49/serving!