---

Created by Modern Work At Home Mom
Disclaimer: This page includes affiliate links. I earn a small commission from some of the brands mentioned here. Click here for more info.
---
Keep those kids happy (and quiet)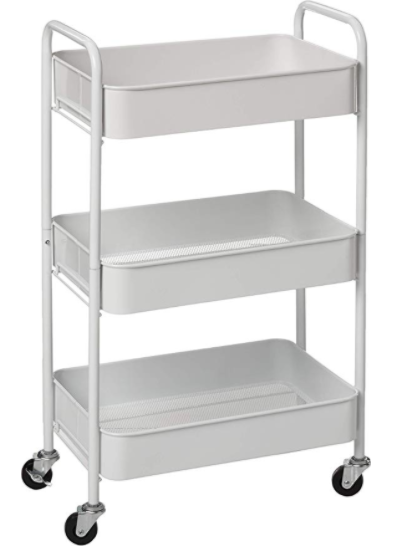 Homeschool Craft Cart
Every mom needs a go-to homeschool kid-friendly craft cart.
This is my favorite option. We have a cart like this that I love to pull out and create craft, school, toy stations. Very accessible for kids. Pretty enough for your home!
Check it out here!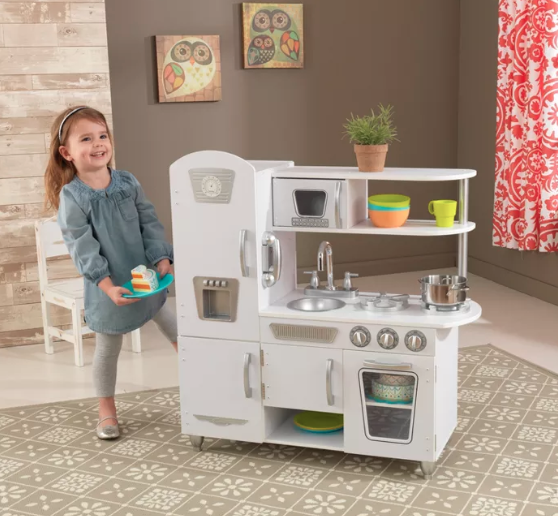 Kidkraft Play Kitchen
This play kitchen is another awesome toy that my daughter plays with for hours. I love the freedom it gives me to work while she occupies herself with independent play.
We also bought her this play food from Melissa and Doug – and she loves to make me "chicken muffin pies" all day. Win-win!
It's always on sale here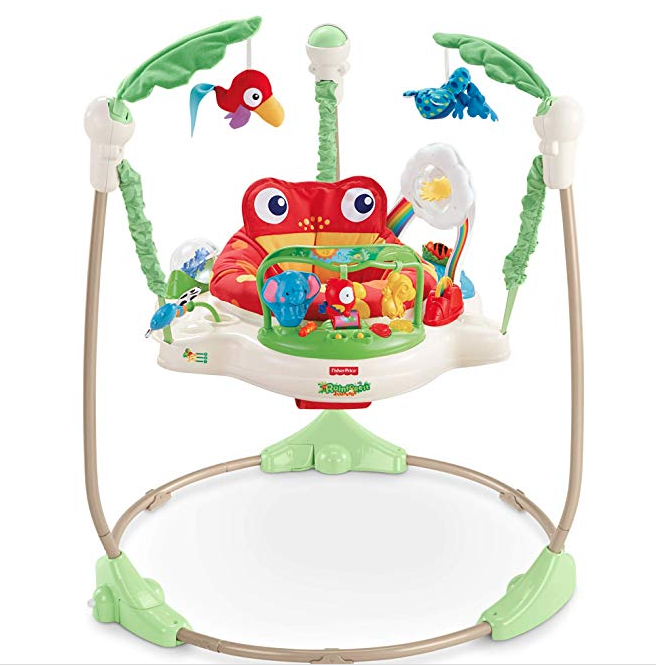 Fisher-Price Jumparoo
This is the activity I transition my babies to at about 4 months. They love the independence, the bouncing and the songs.
And I love the long periods of time I can use to work!
This is the perfect toy if you need to put your baby down – without them rolling under the table.
Definitely recommend!
Check it out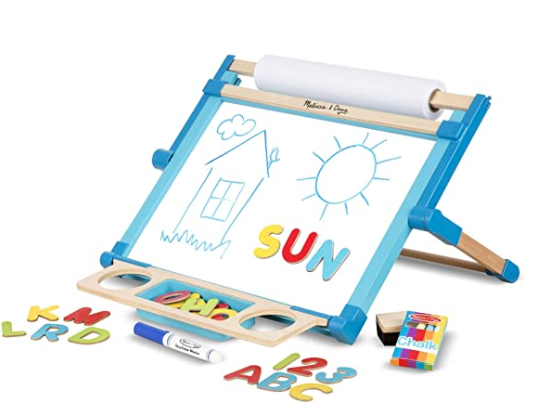 Melissa and Doug Easel
If you are looking for a cheap, tabletop easel – look no further! This Melissa and Doug easel has a white board, chalkboard, a roll of craft paper and magnetic letters.
My daughter loves it and it occupies her for long periods of time. And, it folds up to store!
Check it out here!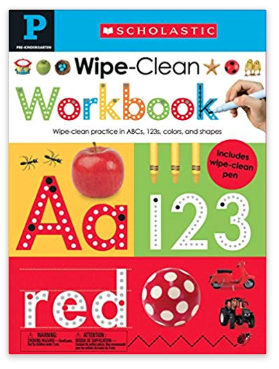 Wipe-Clean Preschool Workbook
Looking for an educational activity that is fun? This wipe-clean workbook is simple, educational – and fun that can be used over and over again.
Check it out here!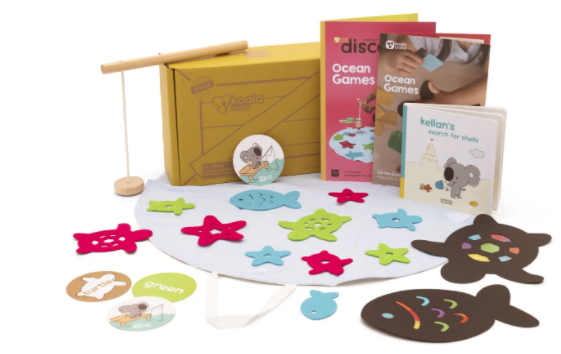 KiwiCo Kid Activities
I know you've probably heard about the KiwiCo subscription company from all the bloggers – but there is a reason why it is so popular.
My husband started buying this for our daughter over a year ago. We pay for it with our own pennies. This is not sponsored.
The subscription is great because it uses the STEM process (science, technology, engineering, math) to give you smart, hands-on activities to do with your child. They have awesome boxes that are age-appropriate for all ages.
This is the PERFECT resource when you just need some help with your kids. You can even get just ONE BOX (no subscription necessary.)
I also love keeping all the boxes so I have a supply of activities I can rotate year-round.
Use LEARN for 15% off
The work-at-home-mom office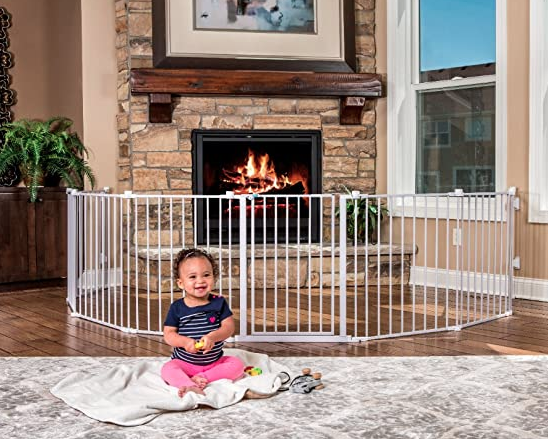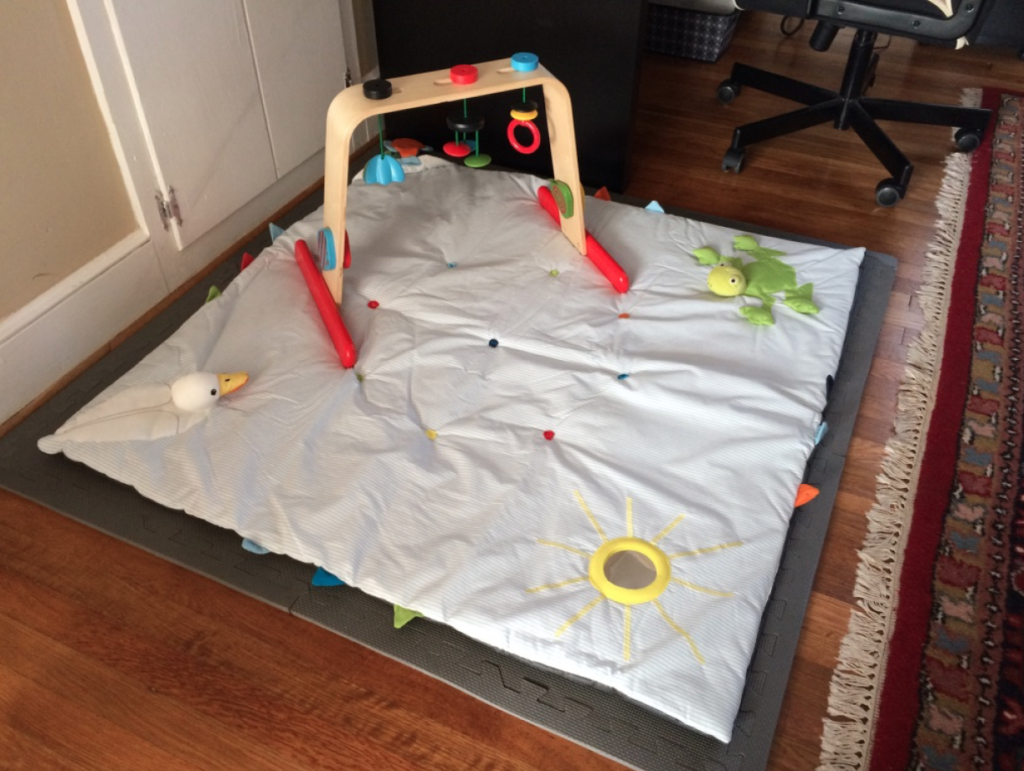 Anti-fatigue Foam Mat
When I first started planning ou play area near my desk, I knew I needed a foam floor mat to cover our hardwood floors. But, if you have checked Amazon lately, they can be almost $100!
Those pretty jigsaw foam play mats were just not worth it to me. I was mentioning this to my husband, and he promptly said, "You can get those for your tool shed super cheap!"
And he was RIGHT.
Check it out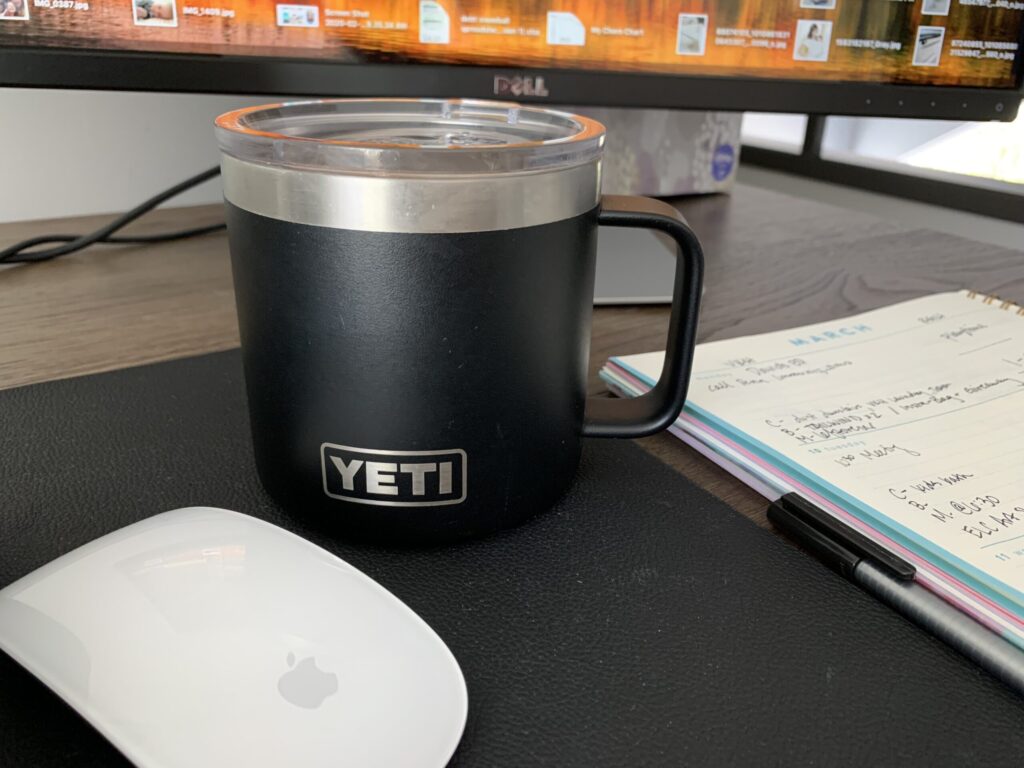 The best coffee mug period.
Because your coffee gets cold 10 times a day.
Hear me out. I am not a Yeti snob. I could care less who makes this. But – it is hands-down the ONLY coffee mug I use.
Personally, I don't like drink travel mugs normally because they always have a weird aftertaste. Not this one. The coffee stays hot all day and tastes just as good the 10th hour.
It doesn't spill. Ever. Perfect for over carpet, in living spaces, near computers…
I have a gorgeous cabinet full of beautiful mugs. And I use this one every time.
You can believe the 10,000 reviews here. It's so good.
Check it out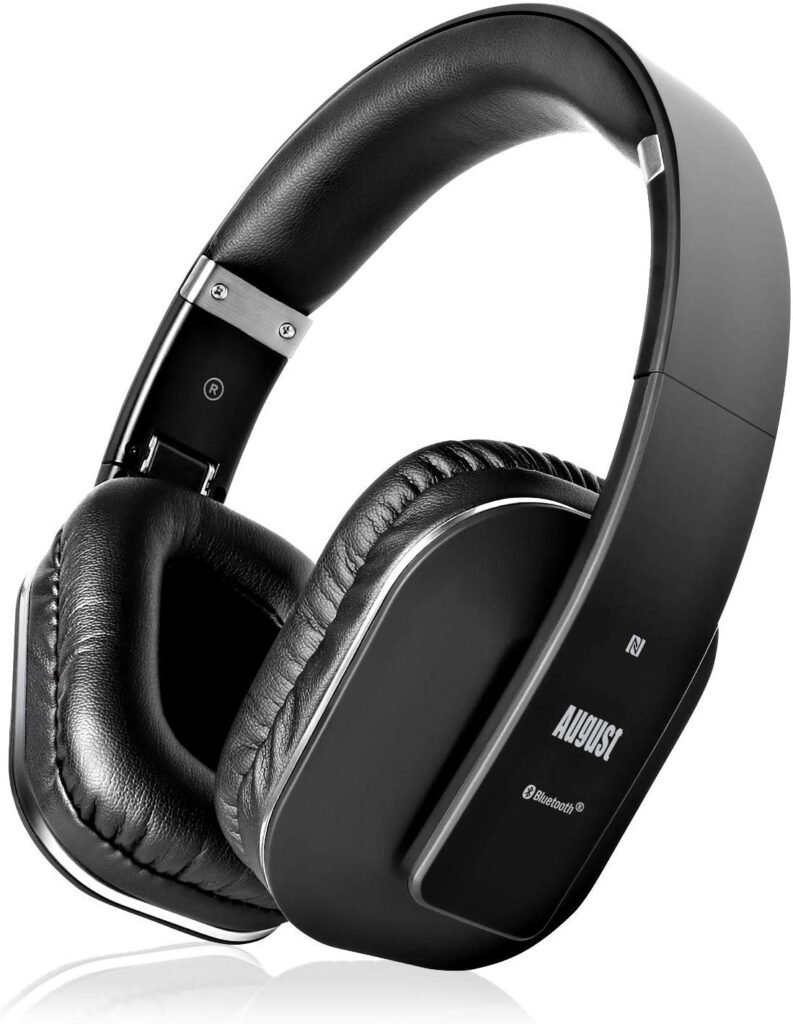 The perfect non-sound-deadening Bluetooth headphones
When I was breastfeeding my daughter, I wanted pair of Bluetooth headphones that were not sound-deadening. I wanted to watch episodes of Friends at 3 am – but also hear my daughter.
My husband is the ultimate researcher and found these for me. And let me tell you, they are the best. More comfortable than my Bose headphones, and they hold a charge over 15 hours!
I love them SO MUCH…highly recommend.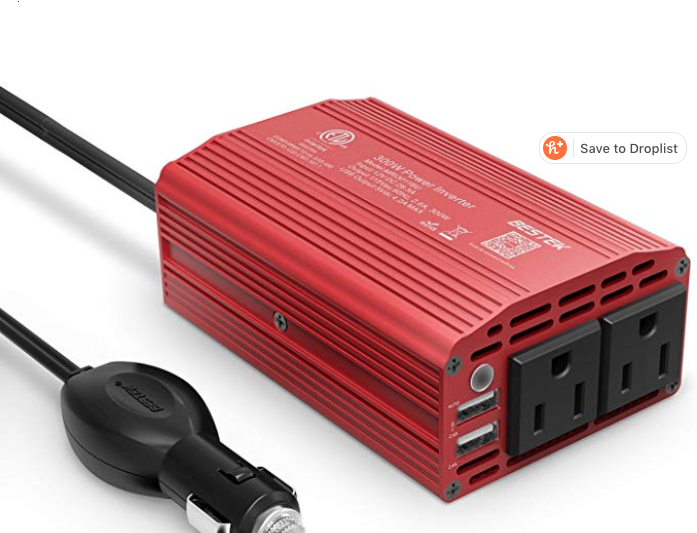 Car Adaptor with Plug
Buy this if you are going on a trip
I work a lot in the car. If we are taking a road trip, my husband will drive and I work.
This car adaptor is perfect for keeping my laptop plugged in for hours upon hours.
I love how easy it is to keep in my work bag – and how much flexibility it gives me. It is also good for keeping your phone charged.
A total must-have!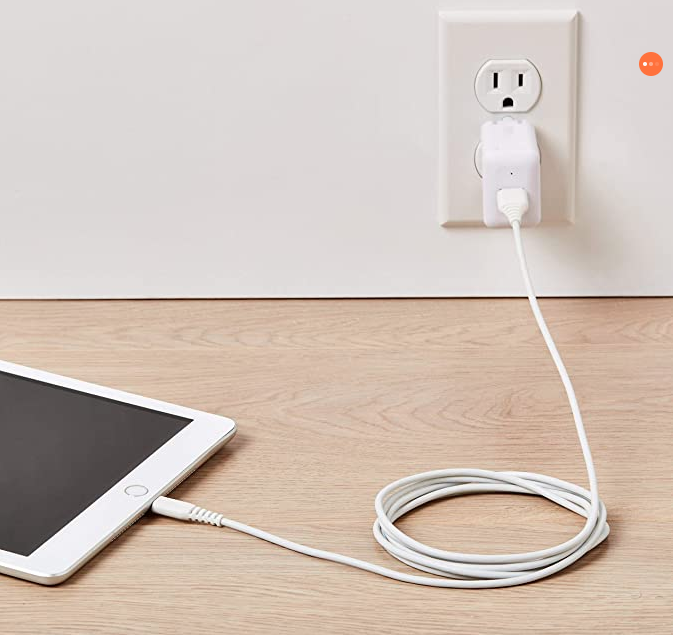 6 ft. long iPhone charger
I don't what mom can function on the short charger that comes with new phones. A 6 foot charger is a necessity for every mom.
This one is super cheap, and has lasted me though years of trips, hotel nights, times in the hospital – and all those days string across the play room.
If you are having a baby soon, you definitely need this in your hospital bag!
Don't forget your self care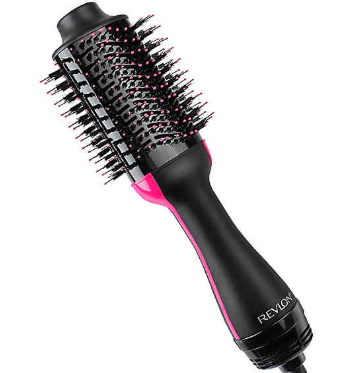 Get that mom hair
THIS is how I get it all done. I cannot rave about this mom hack enough.
This Revlon One-Step hair dryer has shortened my hair prep from about 30 minutes to about 10 – from wet hair!
Also – I can wash my hair at night and use this to completely do my hair in the morning. I've always wanted to be able to skip morning showers!
You have to check out Amazon's over 8,000 near perfect reviews. It is the product of the year.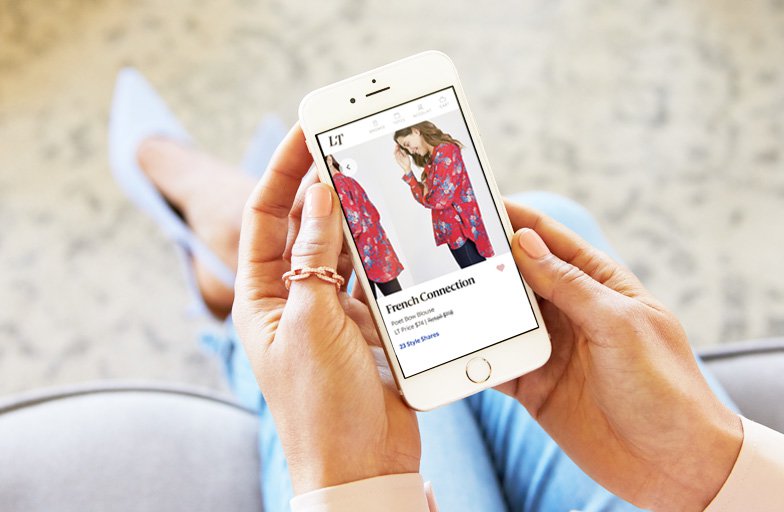 New clothes without shopping
Get your first Le Tote box free.
Get new clothes that you love sent to your door – without buying.
With Le Tote, you rent their clothes for a month – with an unlimited number of boxes per month. This is an excellent service for working moms who don't have time to shop.
If you are pregnant – their maternity boxes are AWESOME! I made sure to rent some dresses for baby showers and nicer events. Also – I loved receiving new jewelry and accessories when I felt fat and uncomfortable!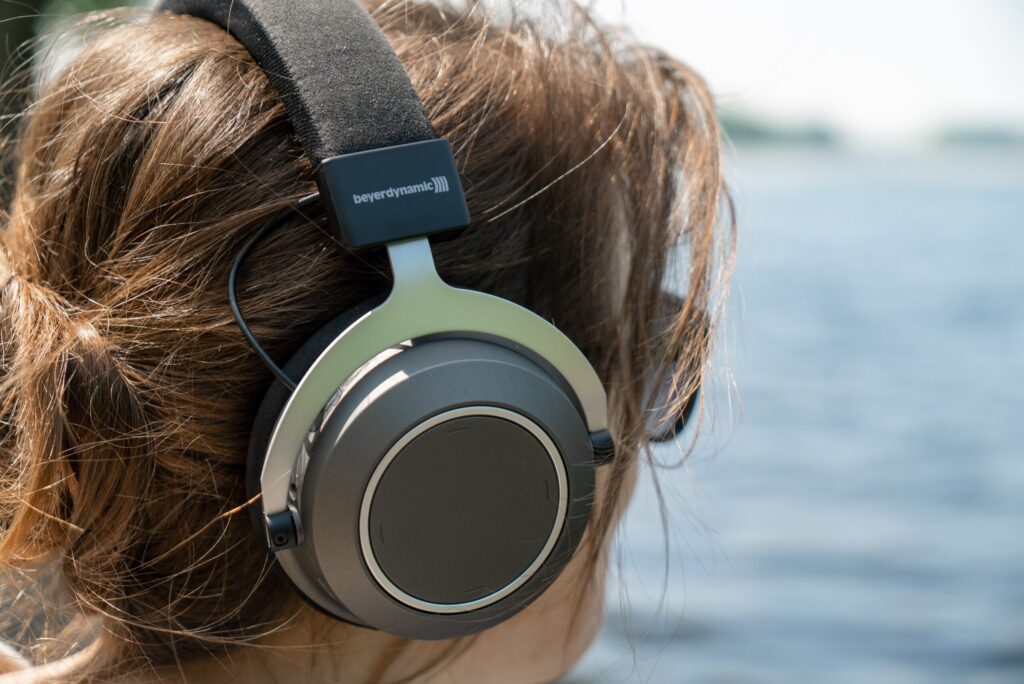 Take a break, listen to a book
Get 2 free Audible downloads here.
We are all too much in our heads nowadays. Take a break. Take a bath. Listen to a book. For free.
It feels wonderful.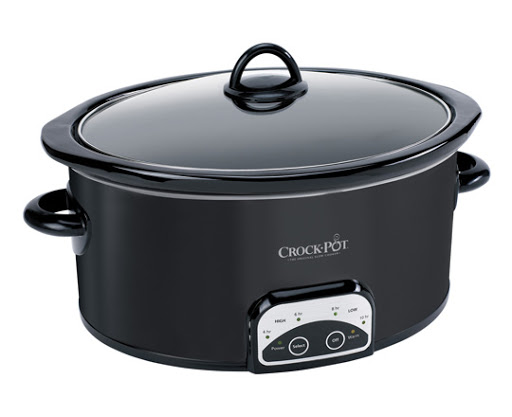 My favorite slow cooker
The easiest, most faithful cooker
This is my favorite kitchen appliance ever.
I love this version because it automatically matches the power setting to the time. It offers either 4 hours on High, 6 on High, 8 on Low, or 10 on Low.
Make sure to grab a few Slow Cooker Liners to use with this!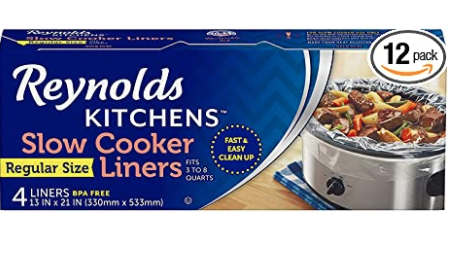 Slow Cooker Liners
Never cook without these.
Just pop one in your slow cooker and let it clean up all the mess!
They are magical.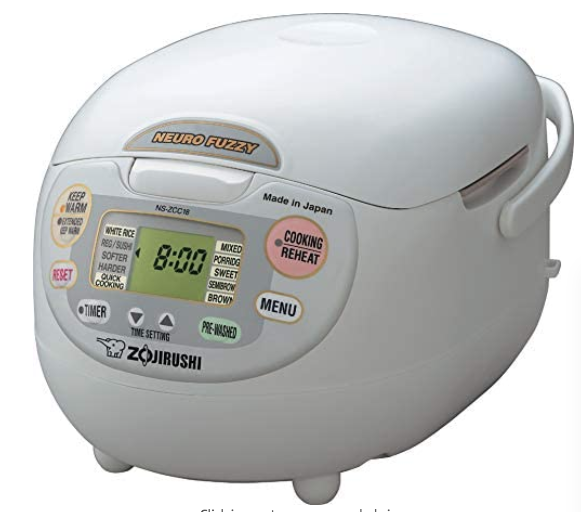 My favorite Rice Cooker
Do you see a pattern here? My goal is always to automate my whole dinner!
I use this rice cooker about 2-3 times a week, and it makes the BEST rice!
Bonus: Did you know that you can use this to boil veggies to make baby food? Yep! Score!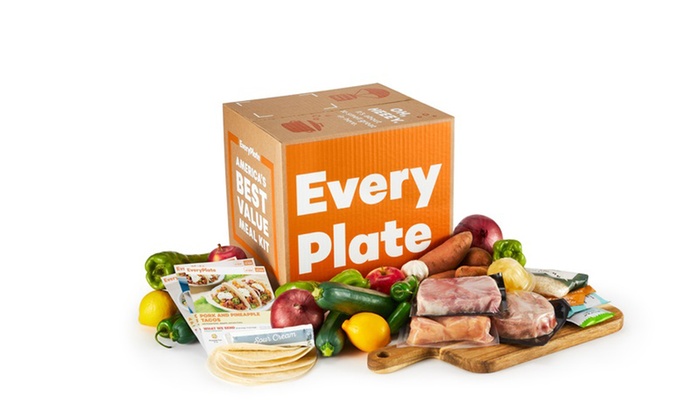 EveryPlate Meal Delivery
Get $20 off your first order here!
I have always been hesitant to try a meal kit subscription. But, now that groceries are difficult with the recent quarentine, I am SO GLAD I have EveryPlate delivering every week.
EveryPlate's servings are only $4.99 each – and each meal we have gotten is incredibly filling and delicious.
They can keep the costs down because they use minimal packaging – which I love!
You can get your first box for under $10/box! It is worth every penny!
Amazon Subscribe and Save
You remember the recent Toilet Paper Fiasco? Well…
I get my toilet paper every month with Amazon Subscribe and Save. And, I had this month's supply ordered months ago.
But, by the time my order was to be delivered, Amazon had already sold out of all TP. ALL OF IT.
I was so worried that I wouldn't get my subscription, even though I paid months ago.
Guess what? I got it. Even though Amazon was sold out.
I also get diapers with Subscribe and Save. If you have Amazon Family, you can save up to 20% off on diapers and baby products!