Are you looking for work from home jobs for moms in 2022 that actually work? Things that you can pick up today to make extra money? Then you need to check out these ideas! Use these attributes for success to score a job from this master list. These are flexible work from home jobs for moms that actually work!
---
Looking for work from home jobs for moms? Then you are in the right place.
I don't know if you are looking for a full-time job or a part-time job. But this list should have so many options for you!
I have seen so many friends rise above difficult circumstances by earning income at home. Whether it is a supplemental part-time income, or a full-time income, I have seen first-hand how it is possible to earn a living at home.
One little word. If you are struggling with childcare, daycare, deciding what's best for your child, check out my WAHM starter guide for SAHM moms here to get my best tips for childcare. I've been there, friend! I know how hard it is.
Ok! Let's get into it.
(Also make sure you check out my complete guide to starting a blog to make passive income here!)
---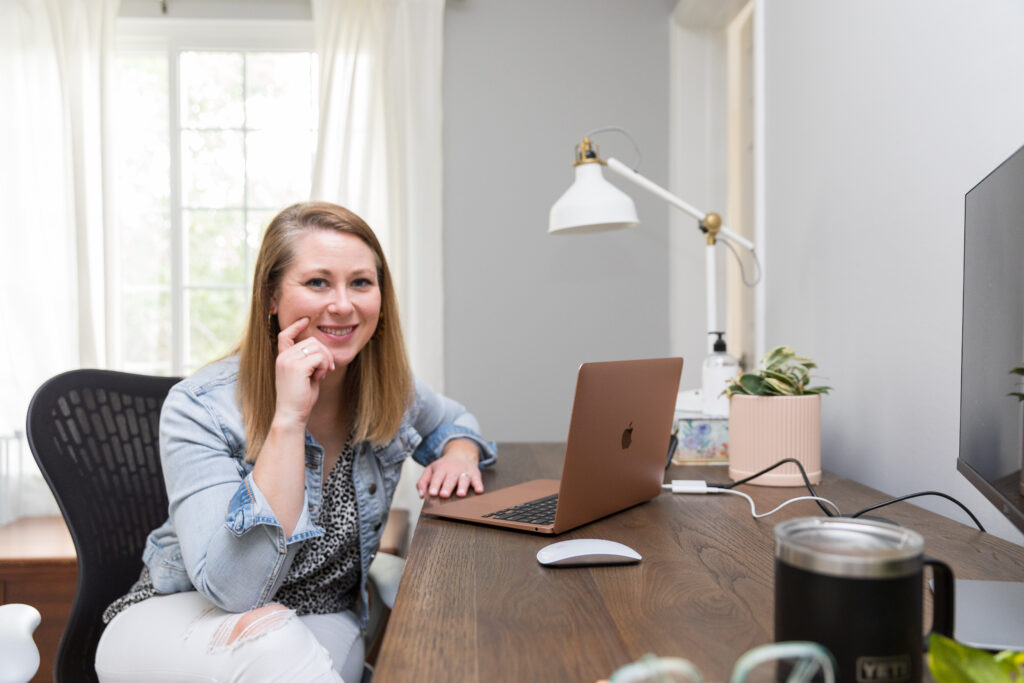 ---
Work from home jobs for moms that actually work
You are here because either you want a new work from home job to earn more money, or you want to begin working from home. Either way, it's a wonderful change that do so much for your stress level and mental health. So many of these stay-at-home mom jobs have flexibility that can adapt to your schedule.
How do you begin finding the work from home jobs for moms that actually work? Check out my favorites below!
---
Attributes For Success
The first step is to analyze your strengths.
Any good job draws from strengths – and this is so true about an at-home job.
The advantage of working from home is that you can create the job description.
Think about it. If you are looking for a job available in your area with local employers, you are at their whim. They need a assistant? You do what they ask. They need someone who can type fast? You rise the challenge.
But, if you create a job from your home, you can do anything that your heart desires. Do you really love to cook? Do you love to watch children? Do you know a lot about chemistry? Are you a software engineer on the side? Perfect. Create a job that uses those skills. Here are some questions to ask:
Do I love to be in my house, or do I like to drive?
Do I have kids and limited time?
Do I like to teach?
Am I good with money?
Do I like working odd hours?
Do I like talking on the phone?
Am I fast typist?
Am I creative?
Am I good with websites?
Do I have a unique skill?
Am I a good multi-tasker?
Do I like creating schedules?
Do I like learning new things?
Do you own website?
Let's put together your strengths and find your ideal client!
Let's say your strengths are a knowledge of trigonometry, you can work odd hours, and you like teaching. It looks like you'd be good at tutoring! The awesome thing about tutoring is that it can be done in person or online! Online tutoring is best if you have a difficult schedule and like to stay at home.
Want to branch out? Start taking virtual clients to help them organize their houses! You can do this online and it would give you a channel to help other moms!
What if your strengths are baking, being creative, and multitasking? I'd recommend looking into offering virtual baking classes, or finding a way to sell baked goods via an app, like DoorDash. The options are endless!
Now, let's jump into work from home jobs for moms.
---
How to Make Money as a Stay at Home Mom with No Child Care
Depending on your budget, you may or may not be able to afford childcare or a nanny. THAT IS OK. Don't feel like "just because everyone else goes to full time daycare, I have to to."
If you are in a season where your kids are at home, it is possible!
I am firm believer that parents working from home can also watch their kids. Yes, sometimes I have complete meltdowns because it can be so hard. But, it is possible. To be able to watch your kids and work, you have to teach your kids independent play. That is the KEY to all of it working. This isn't something that happens overnight. (Here's a complete guide for how I teach my kids independent play.)
Ask yourself what season are you in? If your kids are home, invest in toys and activities to make that easier. Can you get a 10 year old neighbor to help in the afternoon? Spend $20/wk on that. Lean into the season you are in!
If you are needing real childcare but can't afford traditional daycares/babysitters, here are some tips:
If your child takes naps, you might only need a babysitter/childcare for the morning hours. Start with this and see if it works.
My favorite place to find good babysitters & nannies is the NextDoor app for your neighborhood. Also, if you are religious, look at nearby seminaries and theology schools, because they might have listings for their students needing daytime babysitting jobs.
Ask neighborhood kids if they want to be a mother's helper – playing with your kids from 4-5 after school/naps.
Look for drop-in nurseries or church childcare services (Mother's Morning Out) for flexible childcare morning hours.
Read more about how we focus on our family when things are hard!
---
1. Virtual Assistant
If you are good with details, organization, and helping people, being a virtual assistant should be your NUMBER ONE JOB CHOICE.
There are so many options when you are virtual assistant! You can work with as many clients, and as many hours as you want. Here are some options for finding work from home jobs for moms!
---
2. Social Media Manager
I have been a Pinterest manager for years, and it was so wonderful having a part-time job that I could work in the evenings to make extra money! At the height of my Pinterest manager career, I was making about $2000/month for managing the accounts of 6 accounts. Totally recommend.
If you are looking to be a Facebook Manager, I have huge respect for Rachel Miller, and her course is the best!
If you know of a good Instagram Manager Course, let me know! I'm looking for a course or a manager that knows social media platforms.
---
---
4. Sell Printables On Etsy
Now THIS is the part-time job I can't wait to try. In fact, I'm already planning how to sell printables on Etsy.
Gold City Ventures (with Julie and Cody) has the perfect free seminar to learn how to start selling on Etsy. It's fascinating!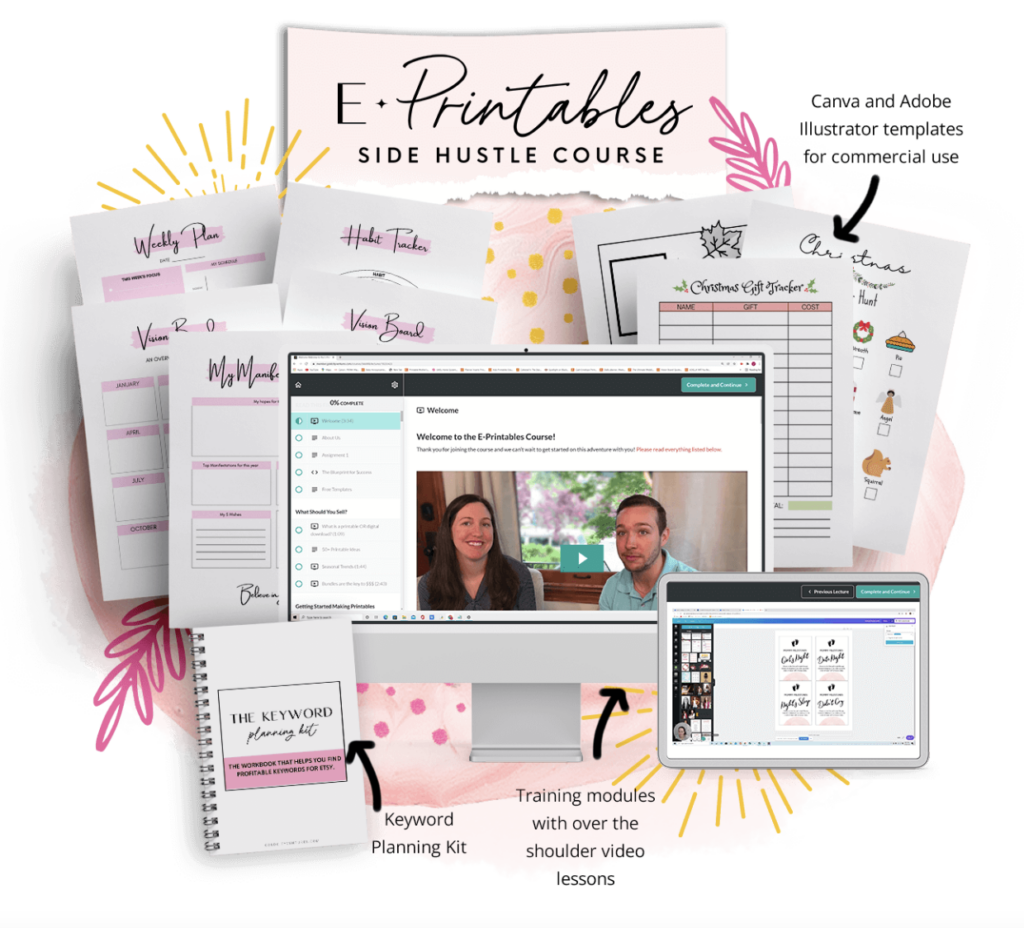 ---
5. Bookkeeper
If you are good with numbers, business smarts, and data, you should look into being a bookkeeper! It's one of the best jobs out there.
Udemy makes it so easy to take courses on the programs you need to know. They have an awesome list of courses from the best teachers. It's like getting a custom college education – from your living room. Check out their courses here.
---
6. Transcription Proofreader
Sign up today for a free 7-day mini Transcriptionist course to see if transcription stay-at-home jobs are right for you.
Choose Transcribe Anywhere because you're ready to learn everything you need to know. Choose them because you want hands-on experience. What Transcribe Anywhere offers:
high-quality education without breaking the bank;
lifetime support from real people who care;
to learn not just how to get clients, but
how to keep them;
to build an excellent reputation and
grow your business.
---
7. Clean Houses
You can make good money cleaning houses for a living! This is my favorite job ideas for a mom that needs to work random hours and rotate work times with a partner.
If you are able to begin cleaning homes while you have kids at home and need to work evening hours, you might gain traction and monthly income in order to start a website or blog (see below). This is a great way to get started.
---
8. In-Home Childcare
You know what is really big right now? Childcare. It's what most working parents need. If you have a clean home with adequate supplies and toys, consider watching a few other children a week to help supplement your income. What a great way to be home and make money!
---
9. Flip Items from Flea Markets and Thrift Stores
You don't need to create any products to be able to sell and earn money. In the last 6 months I have made over $2000 just by selling used items on Facebook Marketplace. (You can also sell using Facebook group communities!) See how I did it here!
Skills Needed: None!
Time Commitment: as many hours as you like
Estimated Earning Potential: As much as you want!
---
10. Start a Baby Equipment Rental Business
This is one of those flexible jobs that is so available because of a simple internet connection. There are so many companies like BabyQuip that helps you start a baby gear rental business. Check it out to learn how to rent equipment to moms that travel!
---
11. Teaching English
Earn up to $22/hour teaching English online to kids! The awesome company VIPKID lets you set your own schedule, reach the idea student, and work as many hours as you want. It's the best for how to make money as a stay at home mom.
Teaching kids is its own reward. But the money doesn't hurt. Learn more about teacher pay here. I love this program and it starts paying at $14-$22/hour!
---
12. Tutor
I have tutored with Wyzant for years. Wyzant is an easy way to match your skills with students that need online tutoring in your area. I have tutored English, Spanish, and other subjects – and have always found awesome students in my zip code.
Just fill out a profile, add your qualifications, take a few quizzes, and you will be matched up with potential students in your area. I have always found excellent students – and the money is really good. I totally recommend for how to make money as a stay at home mom!
---
13. Start a Blog or Niche Site
Let me start this by saying, creating a blog doesn't earn you an income right away. It might take YEARS. Starting a blog is playing the long game. But, it definitely is a great way to plan ahead and use your knowledge to create passive income.
I know from experience, that blogging works. The money is with Google. Get Google SEO to crawl your content and your site, and you can earn money for sure. It's just a lot of work!
(Also, my complete guide to creating a blog full of all my insider secrets can be found here.)
---
1. Blogs vs. Niche Sites
But now it doesn't work that way. If I were to give you any advice, I would say to find a topic (even if you don't love it!) and become an expert on it. Create 100 blog posts. Get Google to crawl the site. And BOOM. Heavy traffic and income for YEARS.
To get started with Niche Sites, I'd recommend the YouTube channel Income School and this video in particular.
There are a ton of questions out there about starting a blog. How do you do it? What is hosting? What host should you choose? What is important in a host?
In this section, I want to go over choosing a host, setting up WordPress, and how to start actually blogging!
Before I get started, I'm sure you are wondering why you should believe me, a little old work at home mom with a random blog.
Well, I didn't always use to just be a random mom. Several years ago I had my own design LLC where I designed WordPress sites for bloggers, managed their hosting, set up hosting, and was on call for any technical issues they might have with their blogs. Because of this, I have personally created hundreds of sites and used dozens of hosts. So, let's get into it!
---
2. How websites work
Let's think about your website like a house. Your website is the house. The website files are your bricks. The domain is your address. WordPress (or Squarespace, Blogger, etc.) is your door. The design is the paint and pretty siding. Your host is your location.
Your host holds and stores all your website files, making the actual site possible in the first place! Every host has a server, server space, and security to make sure your files are safe and secure.
If you have a hosted framework like Squarespace, Wix, WordPress.com or Blogger, you are essentially renting space. And that framework is also your host. They possess and own your files.
If you use WordPress.org, you own your files. And, just like someone who owns a house, you have to shop around and check out the real estate of who will be good enough to house your files. Make sense?
---
---
3. Choosing a domain
First comes the fun part! Decide your domain name. Like this Beginner's Guide mentions, "domain name and web hosting are completely separate services from each other. So much so, you do not need to actually have your domain name and web hosting with the same provider."
I recommend getting your domain name from Namecheap. It allows you to have full control over your domain, and for it not to be attached to any host.
Namecheap makes it really easy to be creative, find a domain name, and register it for cheap!

Once you purchase your domain on Namecheap, you will move on to purchasing your hosting plan!
---
4. Choosing a host for your blog
I have personally used Blogger, WordPress.com, Hostgator, Bluehost, and Flywheel and BigScoots. And because I was a web designer for awhile, I have worked with about a dozen other hosts. Trust me when I say I know my websites and hosts!
If you are interested in a simple way to start a website (not a blog that you keep adding to), consider Squarespace or Wix! But, if you are interested in a niche site or a blog built on articles, I recommend using WordPress attached to your host.
FYI – DON'T use WordPress.com. This is just a space you rent similar to Squarespace or Wix.
Instead, you want to start with your host and then attach WordPress.org to your new hosted domain!
Look for Excellent Customer Service.
ALWAYS look to grow with a host.
I assume you want your site to grow. Look at the options. Does the host top at 50,000 pageviews/month? Does the host only have limited space? Transferring between hosts is very complicated and time consuming, so start off well! Don't start small and prevent yourself from growing.
Why I like Bigscoots
I have tried SO MANY HOSTS – and Bigscoot's pricing is about 1/3 of what I was paying before for the same managed hosting. I DEFINITELY recommend their managed WordPress hosting.
Did I mention that switching between hosts is a NIGHTMARE? Like, I am a pro and I still shiver when sites need to be migrated. BigScoots transferred my site in about a day WITH NO DOWN TIME. Can I please shout this from the rooftops?
After I got transferred to BigScoots, they emailed me a speed report showing me how much faster my site was with their hosting. This report was going above and beyond.
I've been stunned by how fast my websites are. I run a ton of ads and plugins, and my sites are still super fast.
Connecting your domain to your host
Once you set up your host plan for your domain, contact your host and ask them to help connect your Namecheap domain to your host. Bigscoots can do this EASILY. Just contact your host and they will set this up for you!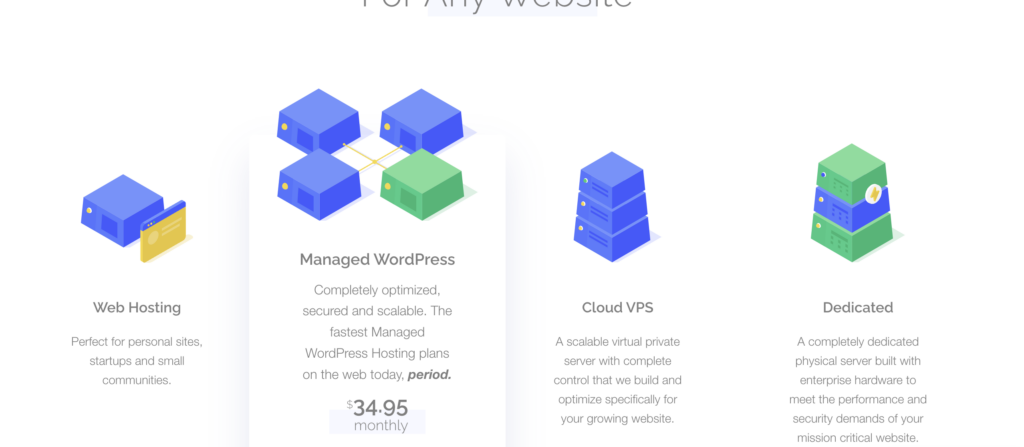 ---
5. Setting up WordPress
Once your domain is connected to your host, it's SUPER easy to add WordPress inside of your host. Just login to your host dashboard and either connect WordPress there inside your host, or contact your host and ask them to do it for you. DO NOT START ON A WORDPRESS SITE FOR THIS. Connect inside of your host, and you will be good to go!
Once you have a WordPress login for your site, make sure to play around with it. Check out your WordPress dashboard. Add plugins. Find a theme online and download it. At this point, you are ready to create content. The world is your oyster!
Again, watch this video by Income School. It tells you everything you need to get going!
---
14. Create an online course
For your first online course, choose a topic that you know well and that you enjoy talking about!
For instance, if you are skillful at graphic design, you could create an online course focused on how to master a particular task in your favorite graphic design program.
If you're a pro at time management, you could create a course teaching other busy women how to better organize their time and be more productive.
In my opinion, the best courses are those that you create based on your skills and your interests. It will make your course creation process much easier if you enjoy the topic you are teaching.
Before you move full steam ahead into building out your course idea, you want to make sure you validate it. The point of validating your idea is to make sure that there is enough interest and enough of a demand for someone to purchase your course.
---
15. Making Money with Apps
1. Rakuten (formerly Ebates)
What it is: Rakuten (formerly Ebates) is a rebate service that gives you rebates for purchases! They offer different % for different stores – and will give you cash back for purchases!
This is available as a browser extension and an app for your phone.
My favorite features: One of my favorite features are their high rebate days. They will email you and tell you when certain stores (or all stores like on Black Friday) have a double or triple rebate. THAT is the time to shop.
See the current double cash back stores here. Y'all, sometime stores have up to a 10 or 20% rebate offer! Looking to plan a trip? They offer rebates on travel booking sites. Check it out here.
How I use it: I have made hundreds of dollars by just shopping normally. I also ALWAYS use this for big purchases. That printer you need? The sofa you've been eyeing? Don't buy it without a rebate!
How to get it: I love the browser extension which you can get here. If you click this link, you get $10 for free!
You can also download the app here.
A quick win: Sign up here and automatically get $10 for free!
---
2. Fetch
What it is: A grocery reward service that gives you points for scanning grocery receipts (any store, every time!). You can exchange points for gift cards – including Amazon gift cards
My favorite features: I normally find scanning receipts tedious, but Fetch makes it super easy to scan with your phone. They offer amazing points based on the items you buy – and also bonus points on certain days.
How to get it: Download the app here for your phone and get 2000 points ($2.00) for free.
A quick win: Download the app, get $2 for free, and scan a couple receipts – cash out for a $5 Amazon gift card!
---
3. Swagbucks
What it is: Swagbucks offers free gift cards for surveys, using their search engine, and by completing simple tasks.
My favorite features: It is so easy to rack up points to trade them for Amazon gift cards. I love their cash back and bonus deals for shopping on Amazon. If you are looking for an easy way to earn a few gift cards, they have thousands of options.
How to get it: Download the extension here and get $10 for free.
A quick win: Download the extension, get $10 for free, and check out your favorite stores to see how many points you can rack up for shopping online.
---
What about you? What are your favorite work from home jobs for moms?
---
You might also like:
---