My favorite WAHM Resources
Are you working full time with kids? Get all my favorite work at home mom resources here – from office organization to playroom tips.

This page includes affiliate links. I earn a small commission from some of the brands mentioned here. Click here for more info.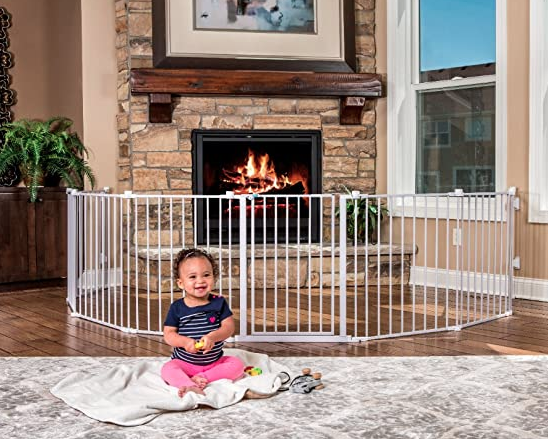 Create a play area: Baby Gate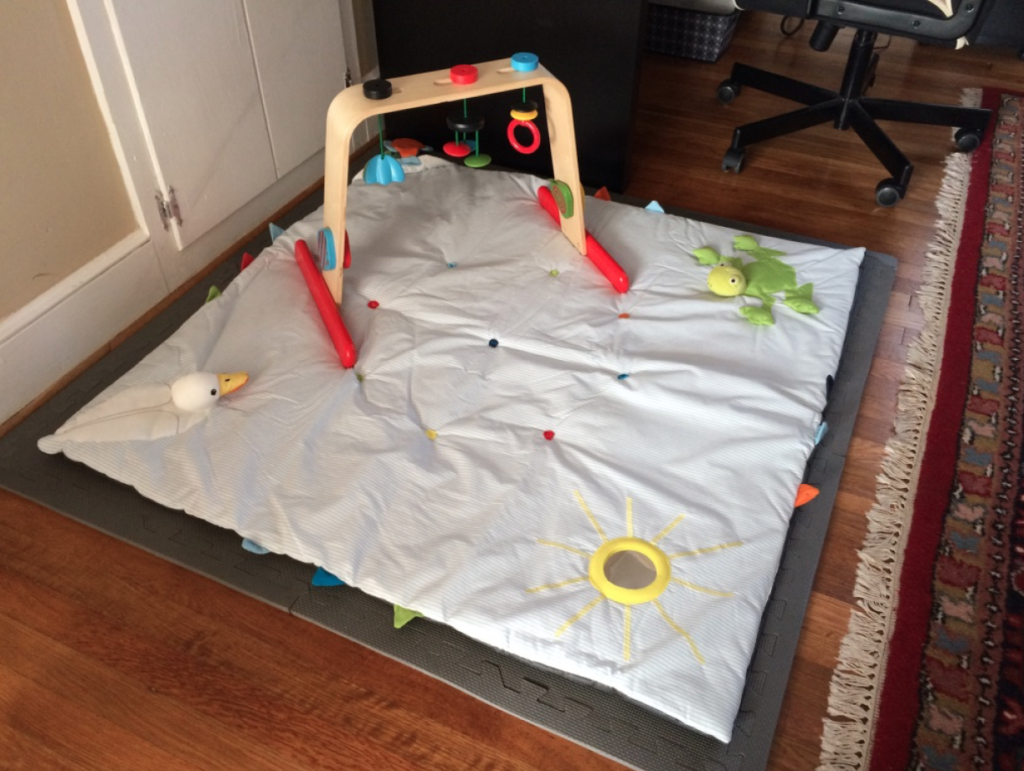 Create a play area: Foam Mat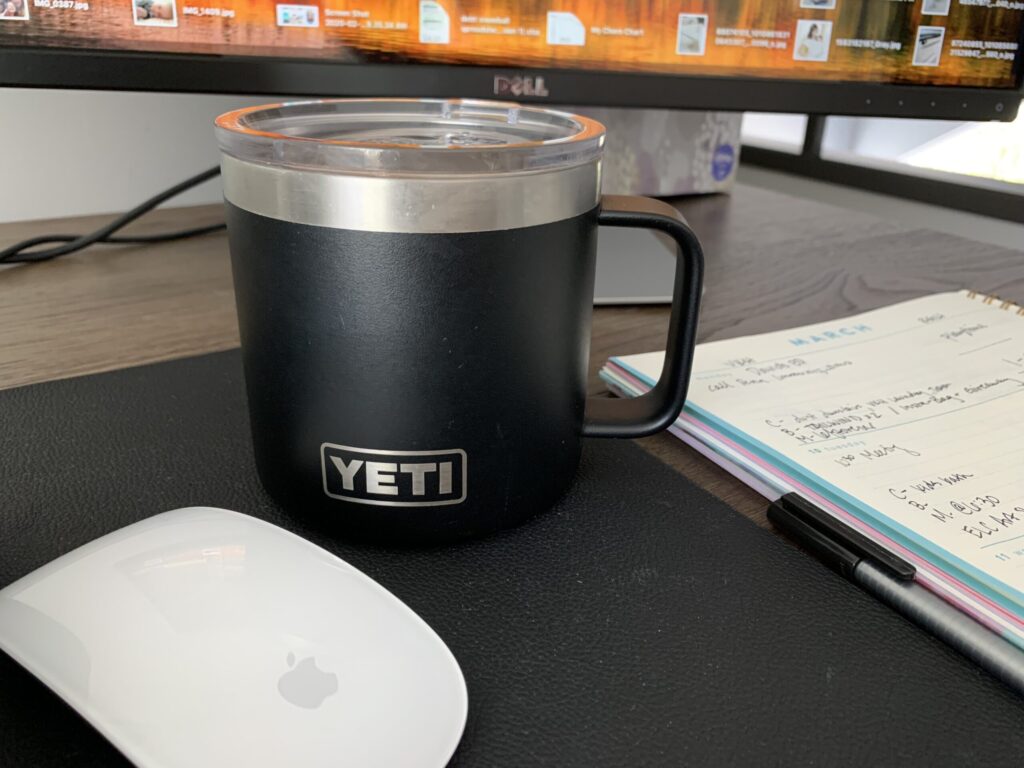 Stay Caffeinated
Hear me out. I am not a Yeti snob.
I could care less who makes this coffee mug. But it is hands-down the ONLY coffee mug I use.
Personally, I don't like drink travel mugs normally because they always have a weird aftertaste. Not this one.
The coffee stays hot all day and tastes just as good the 10th hour.
It doesn't spill. Ever. Perfect for over carpet, in living spaces, near computers…
I have a gorgeous cabinet full of beautiful mugs and this is the only one I use.
You can believe the 10,000 reviews here. It's so good.
Check it out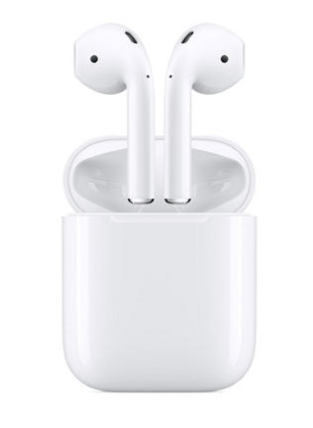 Get rid of wires
I got a pair of Apple Airpods few years ago, and they have changed my life.
I kind of forget if I have them in my ears, because I wear them ALL THE TIME.
I can listen to a podcast, clean the bathroom, and go up two flights of steps – all wireless and hands-free.
Because I have a lot of work meetings, I use these the most during my work day when I need to switch between work meetings and music or a phone call I am taking.
But, I also listen to SO MANY audio books. And, every day I pretty much wear these around the house and listen to a book. While I am washing dishes. Giving baths. Taking out the trash. Cooking dinner.
I am not exaggerating. They are the best.
Amazon always has them on sale here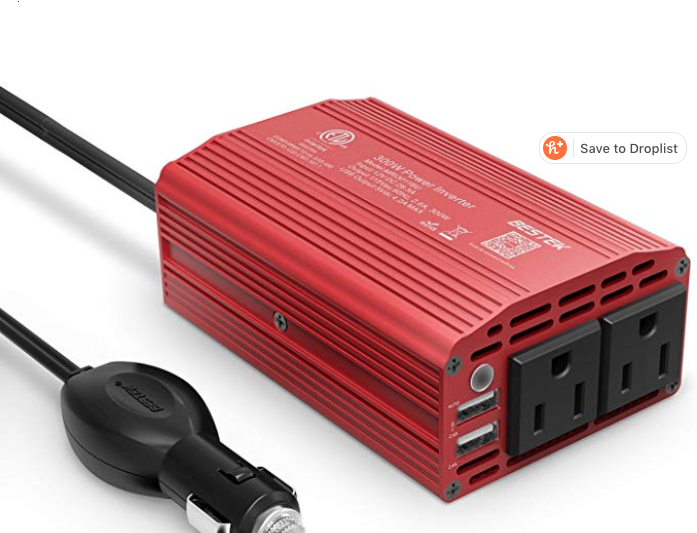 Work in the car
Buy this if you are going on a trip
I work a lot in the car. If we are taking a road trip, my husband will drive and I work.
This car adaptor is perfect for keeping my laptop plugged in for hours upon hours.
I love how easy it is to keep in my work bag – and how much flexibility it gives me. It is also good for keeping your phone charged.
A total must-have!
Check it out here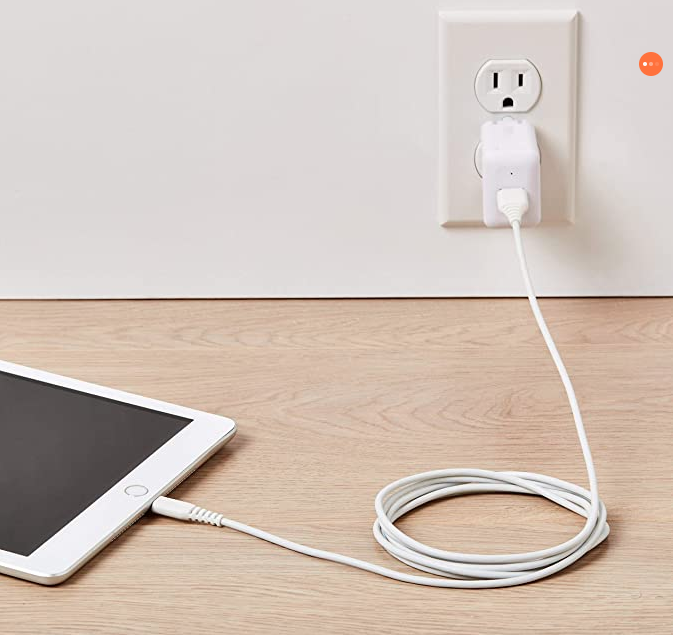 Get a long charger
I don't what mom can function with just the short charger that comes with new phones.
A 6 foot charger is a necessity for every mom.
This one is super cheap, and has lasted me though years of trips, hotel nights, times in the hospital – and all those days string across the play room.
If you are having a baby soon, you definitely need this in your hospital bag!
See all my other hospital bag recommendations here.
Check it out here
Shop these items:

Working full time with kids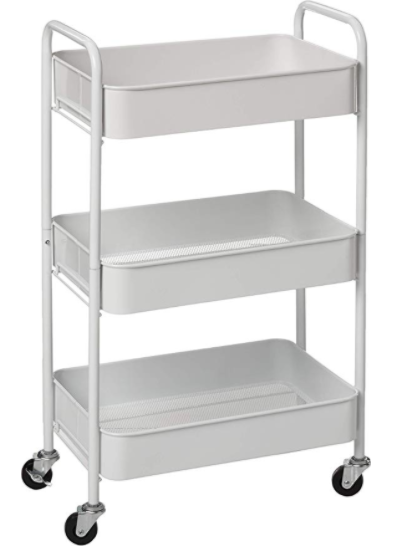 Make an activity area: Homeschool Craft Cart
Every mom needs a go-to homeschool kid-friendly craft cart.
This is my favorite option. We have a cart like this that I love to pull out and create craft, school, toy stations. This option is very accessible for kids and pretty enough for your home!
Check it out here!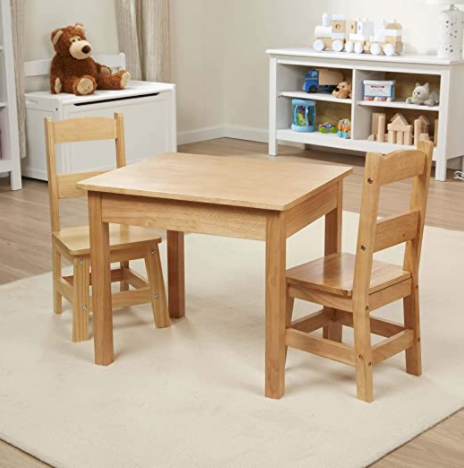 Make an activity area: Kids Activity Table
Every work-at-home mom needs an activity center for their kids.
We have an activity table like this set up near my desk and it is the perfect place for my daughter to play, build, and have her little space.
This Melissa and Doug table is an excellent price and has TONS of 5-star reviews.
Check out all my tips for working with kids here.
Check it out here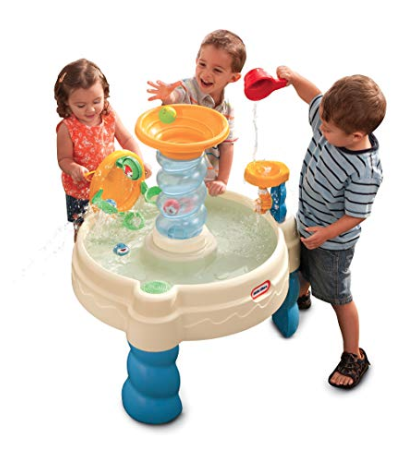 Make an activity area OUTSIDE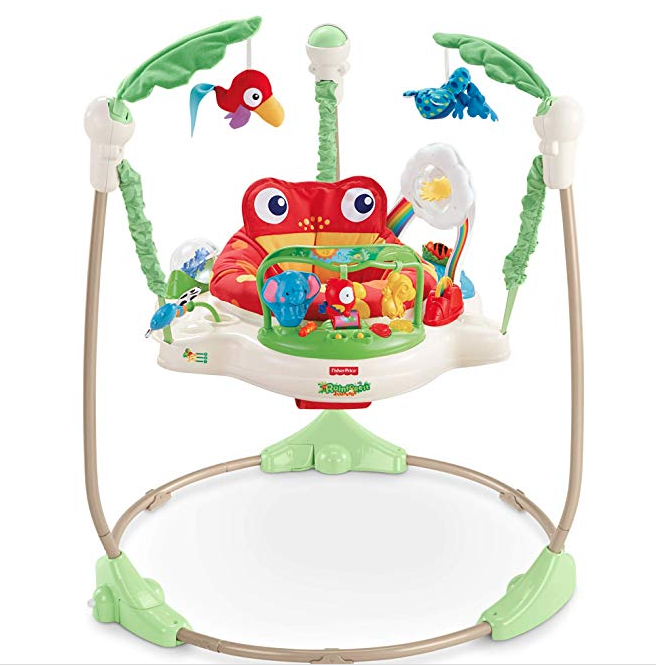 Best for Babies: Jumparoo
At 4 months, I transition my babies to play in the jumparoo.
This is the BEST stationary toy for this age – and allows them to jump and play near me independently.
My babies usually jump in this up to an hour or two a day. They love it – I love it.
It's my favorite toy for independent play for babies ages 4-11 months.
Check it out here!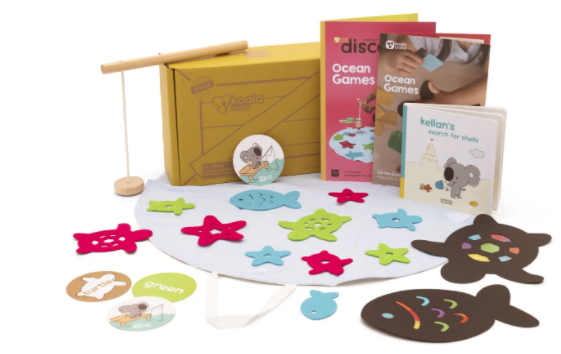 Best for Toddlers: KiwiCo Boxes
I know you've probably heard about the KiwiCo subscription company from every single blogger.
But there is a reason why it is so popular!
My husband started buying this for our daughter over a year ago.
We pay for it with our own pennies. This is not sponsored.
The subscription is great because it uses the STEM process (science, technology, engineering, math) to give you smart, hands-on activities to do with your child.
You can even get just ONE BOX (no subscription necessary)!
I keep a box of these activities around all the time for my daughter to pick one!
Follow my Instagram to see how I use these boxes.
Use code LEARN for 15% off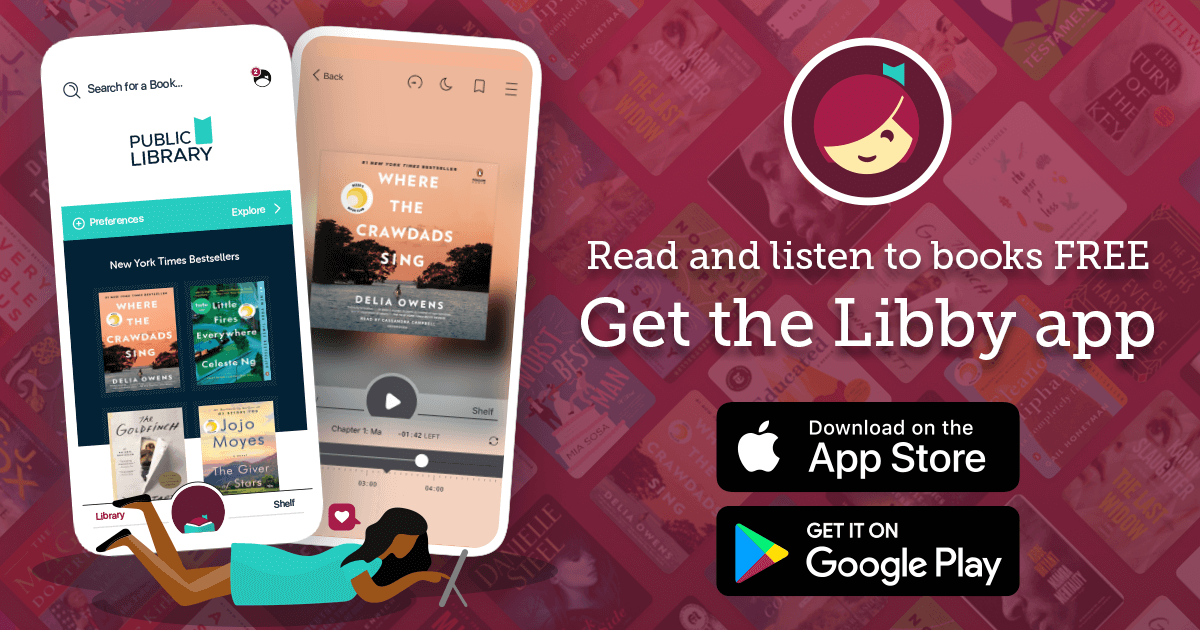 Best for Elementary: Libby Audiobooks
My daughter is obsessed with listening to books with the Libby app.
With Libby, you can just link your library card and listen to audiobooks for free!
She loves her favorite picture books (Pinkalicious of course), but also is now enjoying chapter books.
Try it for free today!
See my other favorite apps for kids here.
Check it out
Shop these items: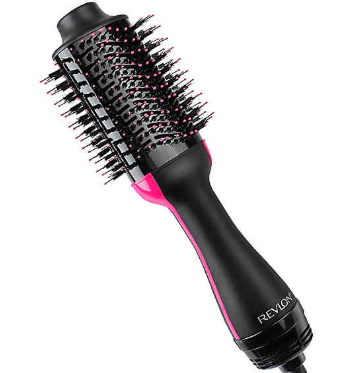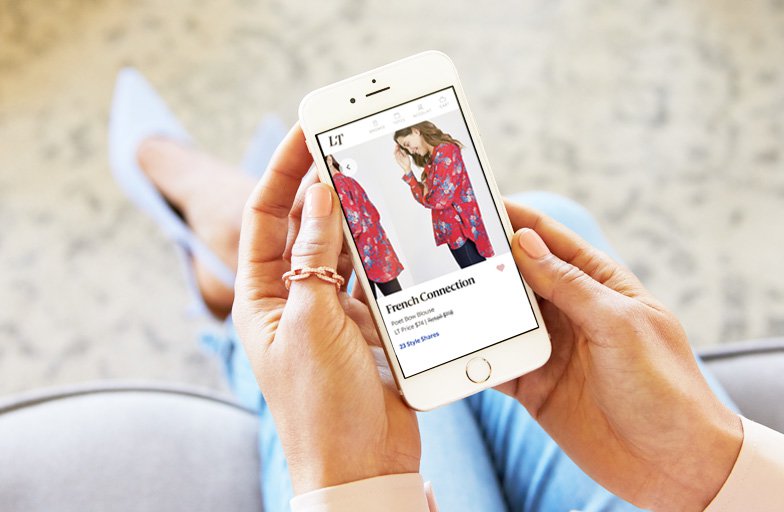 Try on new WAHM clothes for free
Get your first Le Tote box free.
Get new clothes that you love sent to your door – without buying.
With Le Tote, you rent their clothes for a month – with an unlimited number of boxes per month. This is an excellent service for working moms who don't have time to shop.
If you are pregnant – their maternity boxes are AWESOME! I made sure to rent some dresses for baby showers and nicer events. Also – I loved receiving new jewelry and accessories when I felt fat and uncomfortable!
See my full Le Tote review here.
Try it for free here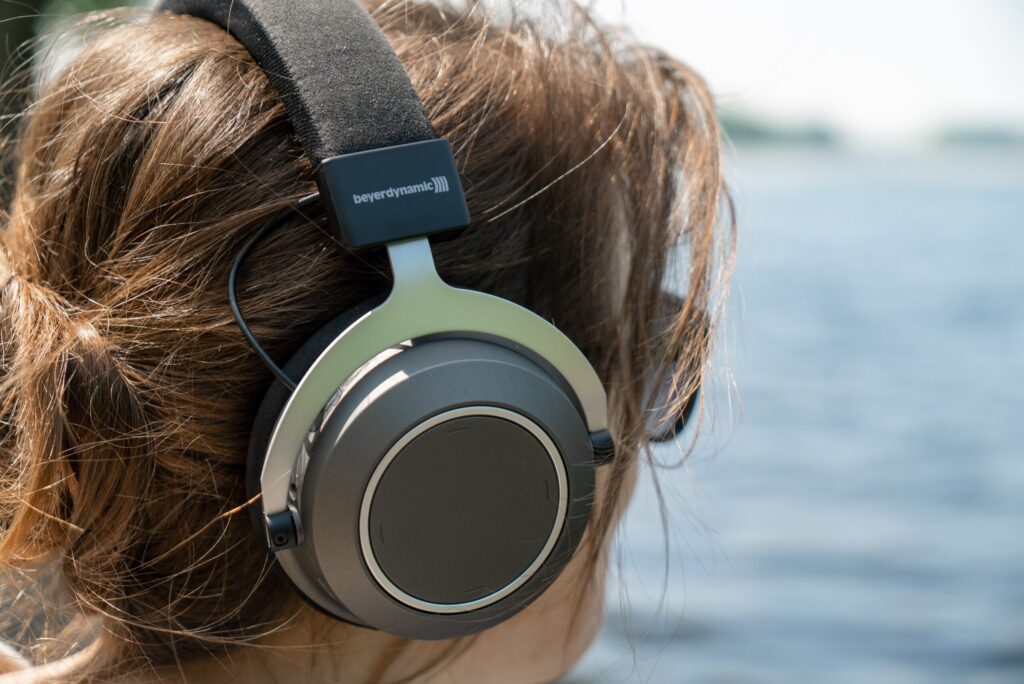 Take a break, listen to a book
Get 2 free Audible downloads here.
We are all too much in our heads nowadays. Take a break. Take a bath. Listen to a book. For free.
I have been addicted to audiobooks this summer, and have listened to about 30. I listen to them while I walk to the park, make dinner, give baths…all using my AirPods.
If you haven't started doing this, try it!
It feels wonderful.
Get 2 free books here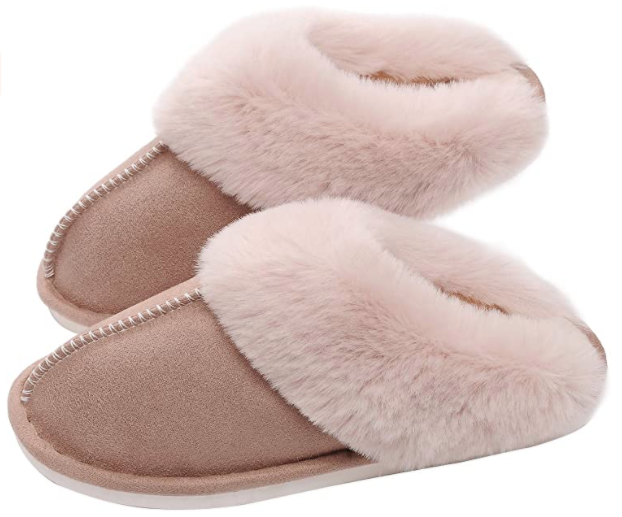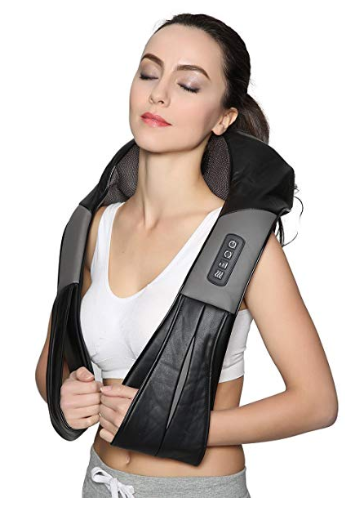 Get a massage
I cannot tell you how much I love this massager.
I bought it because bloggers and YouTubers won't stop talking about it – and it has insane reviews.
This honestly is one of the most relaxing things to do before bed – and I CAN'T STOP. I totally believe it's a must-have.
We keep our massager in the living room plugged in next to the couch. I find myself using this almost DAILY to relieve the back pressure that I carry around.
This massager has almost 9000 5-star reviews. It's that good.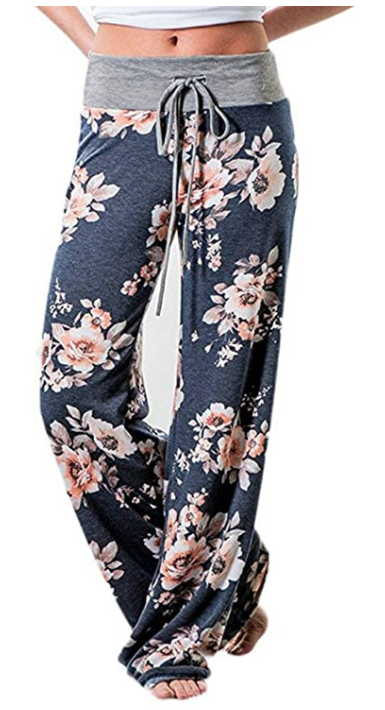 Stop wearing pants
I'm obsessed with pajama pants.
I wear them around the house, to work at home, to get the mail, at 8 pm when I'm so done with the day.
All the time.
These pajama pants are some of my favorites. They are silky smooth and are so pretty! I'm so in love with them!
I love feeling sexy even when I haven't washed my hair, and am wearing these pants for the the 3rd day in a row. Yep. Try it!
They are under $15 here
Shop these items: