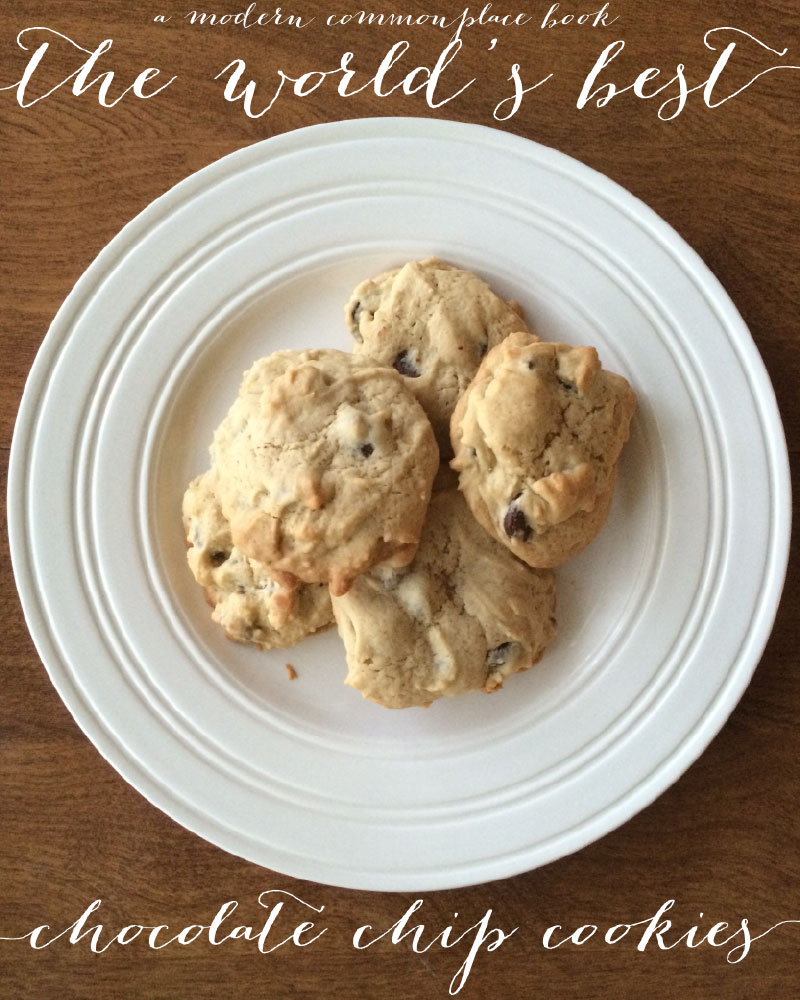 I didn't name these the "World's Best Chocolate Chip Cookies". They just have that name – because they are! These are a family recipe on my husband's side, and they are one of those recipes that stops you from looking for any other cookie recipe. This is it. Who needs something better than "world's best"?:)
I've tried sooo many chocolate chip cookies recipes, and I always come back to this version! These cookies are chewy, and hold their shape when they bake. They don't spread out like so many cookies do. Also, they are so full of chocolate chips, you won't have one bite that isn't full of chocolate. YES PLEASE.
These are those cookies you can't stop eating – CHOCK full of chocolate chips. They also are rather small (they don't spread out when you bake them) so are the perfect mouthful. Enjoy!
Tips for the Best Chocolate Chip Cookies
The World's Best Chocolate Chip Cookies
Ingredients
3/4 cup granulated sugar
1 cup brown sugar
1 TBSP vanilla
1 cup butter, softened
2 eggs, slightly beaten
3/4 tsp baking soda
3/4 tsp salt
3 cups semi-sweet chocolate chips
Instructions
Preheat the oven to 350 degrees. In a large bowl, combine sugars and add in butter and cream together until soft.

Add vanilla and eggs; mix together.

In a sifter, add the dry ingredients and then sift into the creamed mixture.

Mix well – the dough will be stiff. Stir in the chocolate chips.

Line your cookie sheets with parchment paper (or the Silpat!). Drop dough with a small scoop (or spoon) onto the sheets.

Bake 10-12 minutes at 350 degrees. Remove from oven and cool on wire racks.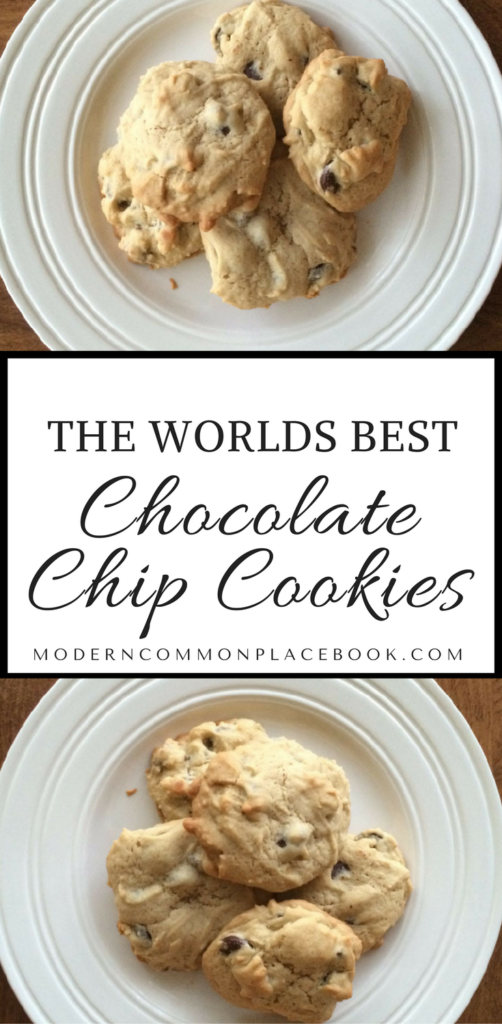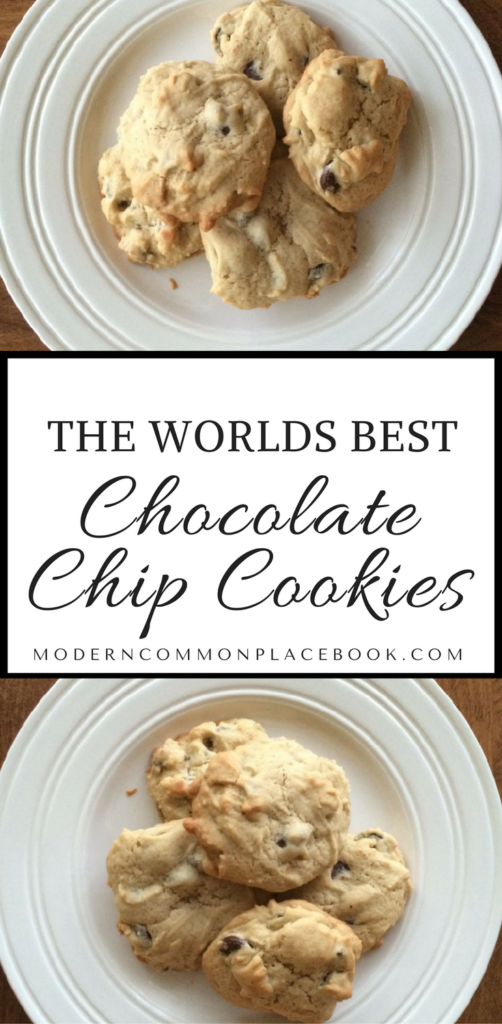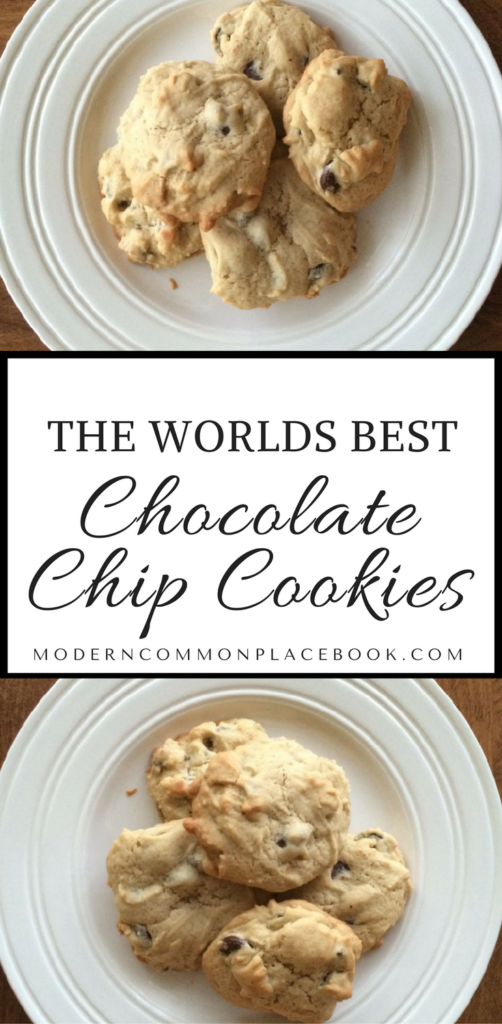 ---
Make Your Week Easier with these Deals that Keep Me Going
LeTote
- I know the last thing on your mind is new clothes for you. But, seriously? When was the last time you shopped for yourself? Do you even have time to think about new fall clothes? Let me tell you what I do. I rent my clothes with Le Tote. Yep. I pick out a few outfits every month, wear them, LOVE them, and then send them back. Their prices are super cheap, and I don't have to buy anything. If you are pregnant, their maternity clothes are AMAZING.
Get a free tote here and love your FREE CLOTHES!
EveryPlate
- I know every mom in the world is talking about Hello Fresh - but let me tell you why
EveryPlate
is better and cheaper than Hello Fresh. EveryPlate provides fresh family-friendly meals right to your door - but for
less than $10/serving
. Their meals are the
same
as other providers, but they use less packaging (yay saving the environment!) so they can charge less. They also offer fewer meals per week with a wider rotation, so we never get sick of the same meals! I have used them for MONTHS, and we have loved every single meal. Stop meal planning today and try
EveryPlate
this week with a $20 discount.
Click here to get you first box at $1.66/serving!
KiwiCo
- Are your kids staying home this school season? Do you need something to keep your littles busy for HOURS? You need to get
KiwiCo Activity Crates
for your kids every month. These boxes teach your kids, provide 2-3 activities per month, give you a free storybook, and entertain your kids for
under $20/month
. We have loved them for years. Seriously, make this school year easier for you with
KiwiCo
.
Latest Posts: