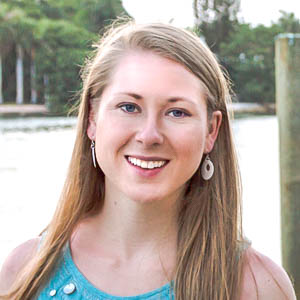 Hey, friend! I'm Ginny and I want to be your cheerleader.
If you are a work at home mom, you know how hard it is. Let's do this together!
I am a mom of two (ages 4 and 1 1/2)….and I work at home as an 8-5 employee. That's right. Forty hour work weeks plus kids. (Check out my crazy schedule here!)
I work for an actual employer – so those 8 hours are not mine. My job isn't the kind of job I can "just fit in during nap times". Who can really do that anyway?
Often my days are full of juggling toddler tantrums, grocery lists, hours in front of my laptop, trying to be a "clever Pinterest mom with all the mom tricks", stale coffee, bath time, episodes of The Office at night – and if I'm lucky – wearing actual clothes.
(Hey, if you pause scrolling for a second, you can watch my little welcome video below!)
What do I blog about?
I began blogging under the name "A Modern Commonplace Book" over 7 years ago (I know, basically an eternity in blogging years).
At that time, this site was just a way for me to share all my favorite life things with my favorite people. I am an extreme extrovert (ENFJ anyone?), so this blog became a way for me to make a whole bunch of internet friends – and to share my favorites tips, products, life goals…
Since then, I have realized that my life is actually very small – and I don't really have time try every mascara on the market and share my favorite. In fact, wearing mascara at all is a win for me.
I decided to reach out to "my people" and be a shameless supporter of the work-at-home mom.
Why the work from home mom?
We are a special type of woman. We work from home and that makes us the happiest – no commutes, no dress shoes, no wasting time in irrelevant meetings. And, many of us are even our own bosses!
But, if you are anything like me, you have found out very quickly that being at home does not make everything easier. In fact, the line between "business" and "family" becomes a very fine line.
There is real mom guilt when you want to be with your kids (and should because you are 2 feet away) – but you can't.
I think the world just doesn't understand how hard it is to be a work-at-home mom.
Have you heard these things before?
"Well, just work during nap time."
"At least you can rest during nap time."
I mean, what? Which one is it? In my experience it's neither. Instead, it's a hundred times harder than that.
So, please, will you join me?
I still want to share all my favorites with you – but also want to pick your brains and write about all the things we work-at-home moms face. Thanks for stopping by! I can't wait to meet you.
xoxo,
Ginny
---
Favorite Posts you will find on this work from home mom blog: