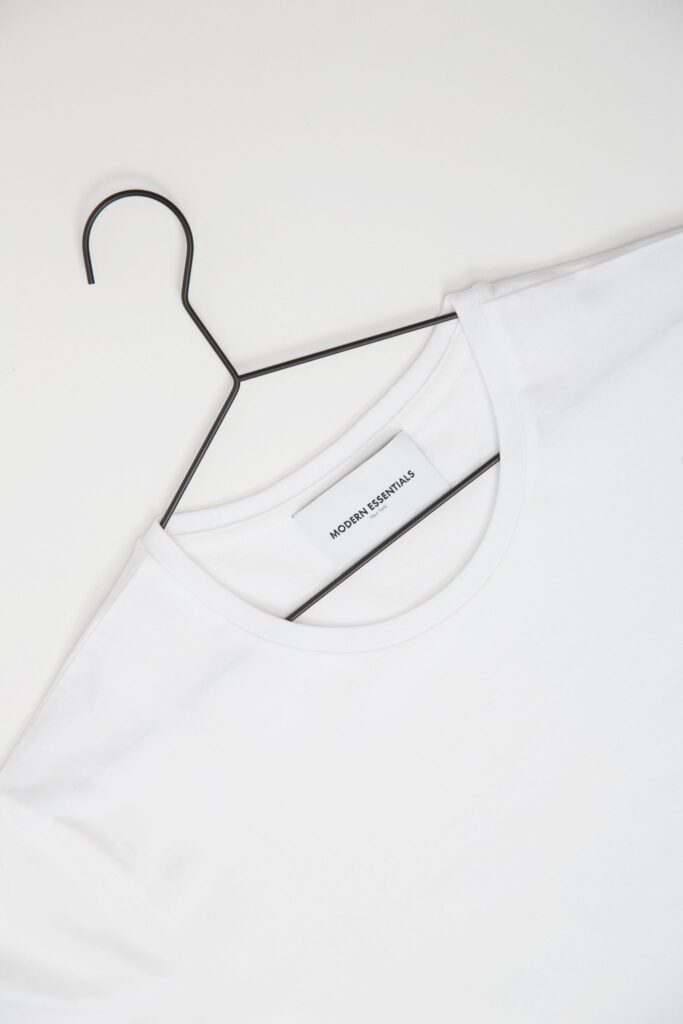 I iron about once a year. If that. Both my husband and I wear items that should be ironed – but we are pretty lazy and have developed some tried and true tips to iron clothes without an iron. If you have a tip you want to share, make sure you leave a comment! I'd love to be able to add this list!

Downy Wrinkle Releaser
I have grown to love
Downy Wrinkle Releaser
. (PS. Don't buy off of Amazon – way too expensive!). This stuff is awesome! I spray it on my clothes and shake them out a few minutes before I get dressed. The spray won't make creases – but it definitely shakes out all the wrinkles. Here's a tip: don't spray where it can get on a hardwood floor. It kinda makes the floor sticky. I like spraying it in the bathroom or shower.
Use your Hair Straightener
Secondly, I use my hair straightener for touch-ups. Most of the time, my clothes are wrinkled mostly on the hem. I heat up my hair straightener, and run it along the hem (or a pocket, or a sleeve). This is perfect for those clothes that roll up at the bottom! (This is also great when you travel and need to touch something up.)

Non-Iron Clothes
I married well. My husband already had an iron-free mantra in his life. He has spent the last decade only buying clothes that are iron-free. For instance, these
Never-Iron Dockers
are the only khakis he buys. They are more expensive normally – but we wait for a Belk coupon or get them on
Amazon for under $50
. And, he has a ton of the
No-Iron shirts from Land's End
. Here's the thing.
Even if they are more expensive, they are SO WORTH IT.
We never iron his clothes and they hold up amazingly! All these no-iron clothes really do keep a crease, and look like new every time! Remember my new favorite white Oxford blouse that I researched and bought? The one I bought from Talbots is no-iron – it's the only way I keep wearing it! (By the way, I have bought no-iron pillow cases in the past – and that wasn't worth it. Haha. They are doomed to wrinkle :)).
How to wash clothes
This leads me to my next point – something my husband also taught me. Wash all your dress clothes (that need-to-be-ironed) in the same load. He has a separate hamper just for his dress clothes, and they get their own separate load. Then, when they are done in the dryer, you RUN to the dryer and IMMEDIATELY hang them up. I mean RUN. When we hear the dryer beep, we sprint down the hallway, grab them, and within 30 seconds they are on hangers. If they stay in the dryer for a hair too long – the wrinkles set in. Try it. And you get some exercise. And it's fun :).

Steamers
Let's talk steamers. I don't have one, but in the future I might be tempted to get one. People swear by them, and if you have a ton of gorgeous need-to-be-ironed Banana Republic blouses, this is probably a good investment! This Steamfast steamer is the top one on Amazon – and is under $70. Even though I don't have a steamer, I do hang my clothes up in my bathroom while I shower. It's not really intentional – I do this every night so I don't wake my husband up in the morning. But, letting my clothes steam off in my steamy bathroom really works. It's also great for when I am on a trip and need a wrinkle-free item.

Hotel Ironing
Lastly, this is a bonus tip for if you have to iron. I mean – if it is necessary. My mother taught me this. In the morning, warm up your iron beside your bed. Fold down the covers, and iron your item right on the sheets. Go fast – and even the sheets won't get too hot. It's fast, easy, and doesn't require the ironing board. Again, don't go slow or you might burn your sheets. But, it's super easy when you need an ironed shirt within the hour!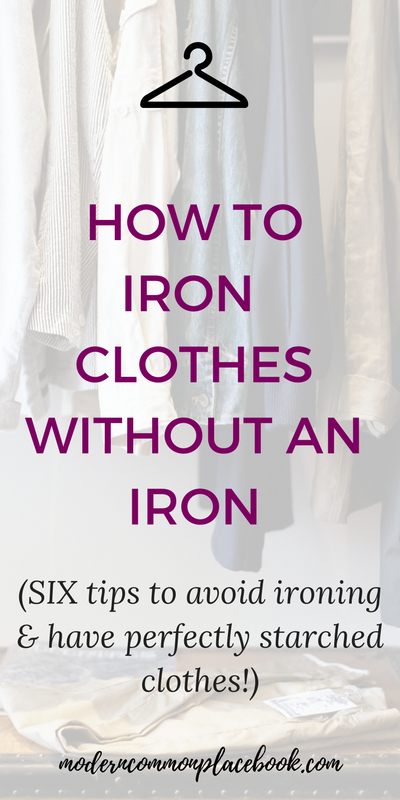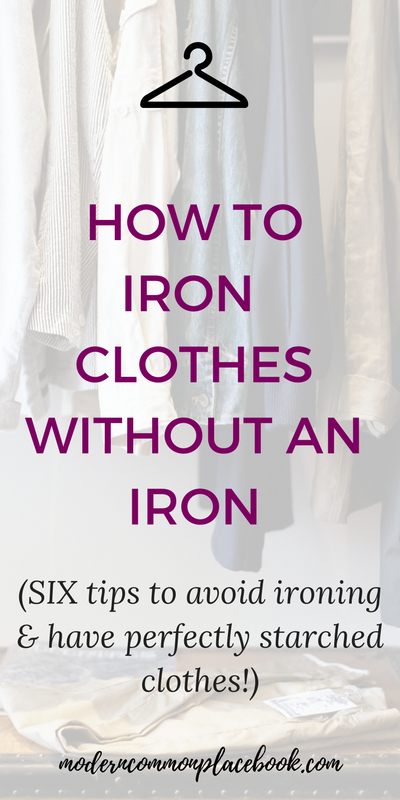 ---
Deals that are saving my hide lately...
🧒 For your kid - I found these printable activity packs for my toddler that are LIFESAVERS. My daughter literally wants to do these activities for hours every day. They are called the Ultimate Preschool Activity Bundles, and there are activities for every theme. Each activity has dozens of pages that are printable pages that teach number and letter recognition, colors, counting, patterns, and much more. These are my favorites:
🧹For your cleaning routine - I have started getting my cleaning products on Grove Collaborative - and they literally have changed my cleaning routine. Right now they are running their deal for my favorite Plastic-Free Cleaning Line for free, so make sure you check it out. Here are some tips to get the most out of this deal:
🧹If you already have a Grove account, use a new email address to get this deal...and then cancel.
🧹Make sure to set a calendar reminder to cancel the Grove VIP trial after a month. No harm no foul.
🧹 Choose the Plastic-Free Hand Soap Set ($45 value) and get all everything for free.
🧹Fill your cart with $20 worth of products you need anyway...
🌮 For Dinner - I know every mom in the world is talking about Hello Fresh - but I'm here to tell you that EveryPlate is better and cheaper than Hello Fresh. I have used it for years with my own pennies...and it really gives me life.
EveryPlate sends me dinner recipes and ingredients right to my door - but for less than $10/serving. Their meals are the same as other providers but HALF the price. It doesn't matter how many $90 off coupons other providers throw at you - this dinner box is still cheaper.
They use less packaging (yay saving the environment!) so they can charge less. They also offer fewer meals per week with a wider rotation. I have used them for over a year, and we have loved every single meal.
When I use EveryPlate, I can actually forget that I have to cook dinner. The ingredients are already in my fridge.
⭐ Stop meal planning and try EveryPlate this week with a $20 discount. Click here to get you first box at $2.49/serving!