Raise your hand if you struggle with printing family photos.
Instead, let me tell you the easiest way in the world to automatically print photo books. After reading this post, you will be able to order photo books online automatically with the Chatbooks App.
In this day and age of digital photography, we all have 10,000 digital photos on our computers – but don't have any photos printed out.
Who has the time to find the best photos, print them online, pick up the photos, buy the photo albums and finally put the photos in the albums?
My children are many miles away from their great-grandmother and their grandparents.
I'm learning how to keep our communication and daily life available to the grandparents – but its hard. It's hard to find the balance of living your own life – and sharing it with those whom you love.
I discovered Chatbooks last year and it has changed the game.
Chatbooks is an automated service that will automatically print your latest photos (from Instragram, your computer, social media) and send it to your subscriptions. So, as often as you like, your recipients will receive an automated book of your latest photos.
If you don't have time to read this whole post, you can still get $10 off your first Chatbooks order – which is a whole free photo book! Just click this button: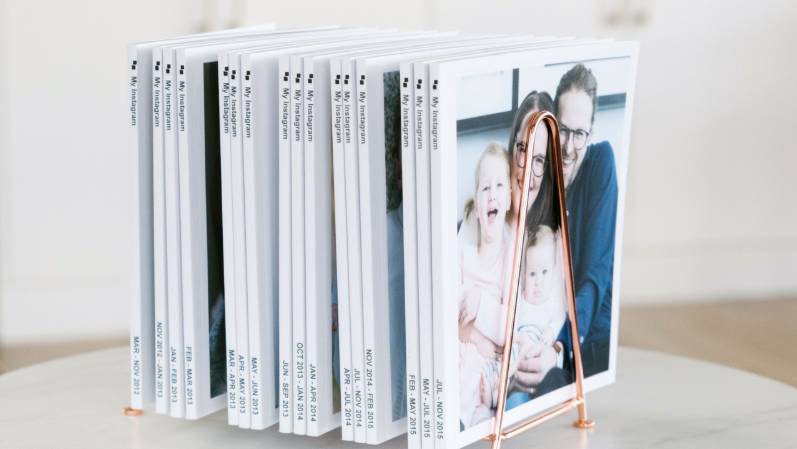 I love these books because they are small (6″x6″ or 8″x8″), adorable, and the perfect size for collecting. And, they are only $10 apiece. And, they are no-nonsense – no color schemes, fonts, or huge descriptions – just small, square books of your latest photos.
(But, they do have cute customization options if you love that sort of thing!)
Chatbooks is known for automatically printing your latest Instagram photos. But, I like to use it to print my latest photos from my phone. This is how I do it!
How to order photo books online for Family and Grandparents
1. Sign up for Chatbooks
First, sign up for Chatbooks! It's free – and this link below gives you $10 off your order. That's a free book! Click below:
2. Download the Chatbooks App
To use my process, I primarily use the Chatbooks app.
To get the chatbooks app, just click here and download it for your iPhone and here for your Android.
3. Choose your photos and favorite them
First, you need to look at your photos on your phone. It is so much easier than using you computer for this process.
(BUT, here is a friendly reminder to backup ALL your photos to your computer!)
Find all the photos you want to include on your phone. Chatbooks photo albums have 60 pages, so I find 60 photos at a time. 60 is the perfect number to give your grandparents a summary of the year!
Use your Chatbooks app and FAVORITE those images. Favoriting them and marking them with a heart is an excellent way to remember them and distinguish them from all your photos. If you have an Android, here is how to do that with Google Photos.
The goal is have the same 60 photos favorited on all devices.
4. Set up the Ongoing Photo Book Series
There are so many pans to choose from! You can make a photo book, or an ongoing photo books series that uses a subscription.
For this tutorial, I am going to show you how to create an ongoing photo book series.
I use the Chatbooks app because it gives you the option to choose your photos from your Camera Roll or Google Photos. The desktop version doesn't have this option.
Open the Chatbooks App
Click the + sign for "Add Product"
Scroll down to Photo Books
Click "Ongoing Book Series"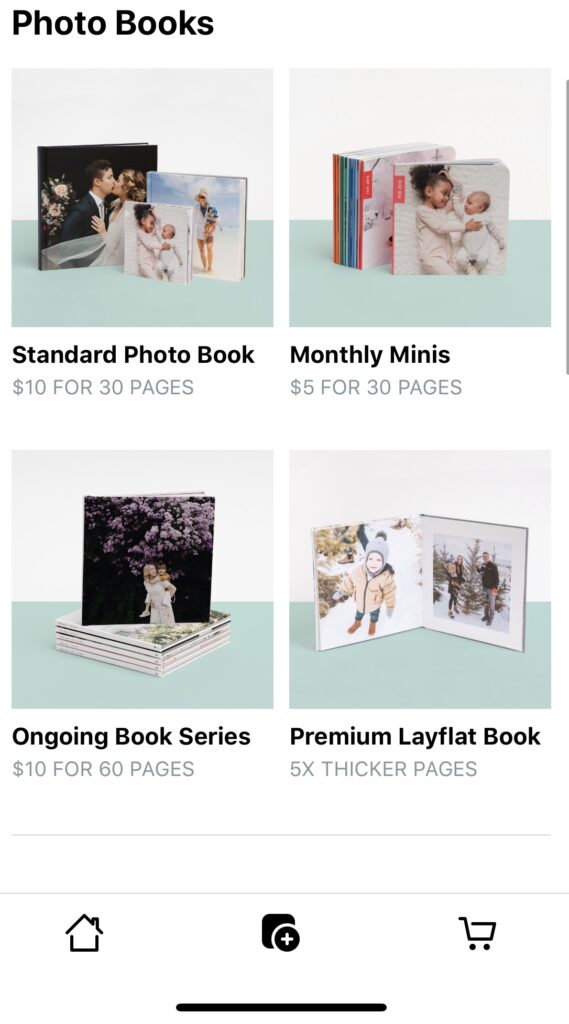 Use your Google account to sign in and allow Chatbooks to access your photos.
Click "Create Book Series"
Choose your photo source
Click "Favorites" for an iPhone or "Google Photos" for an Android.
This will automatically start your photo book series with those photos.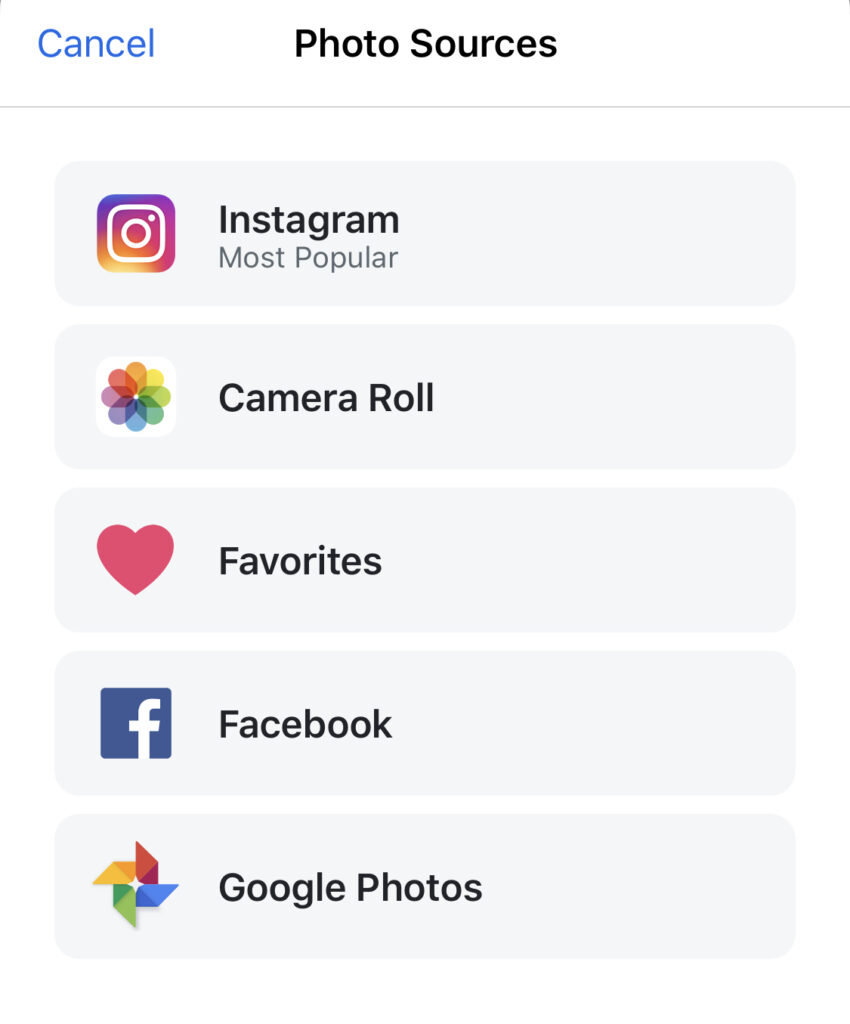 Why do I love the Chatbooks Series?
The book will automatically organize your photos by date. You can move photos around, but it will automatically organize them.
It will display your date and/or caption if you like. Or just leave them blank.
It will add the series name and date to the spine.
Once you add 60 photos, approve the layout and the cover, it will automatically send it to all your subscriptions. You don't need to order it!
Customize your Chatbook:
Have fun customizing your Chatbook! Here are things you can customize:
Series title
Photos
Descritions
Dates
Note: all photos will order in DATE ORDER
Ordering your Chatbook:
Chatbooks is not a normal "order when you want" subscription. Instead, once there are 60 photos added to a book, it will automatically order for you. I don't love this feature, so this is why I manually add my photos, so I can determine when 60 have been added. Once you add 60 photos, your first book in your subscription is done. (I usually sit down twice a year and add 60 photos, and finish out a book.)
To have these sent to your recipients, set up a new subscription for each recipient.  Add the name, address and settings for each subscription.  Once a subscription is set up in Chatbooks, you do NOT NEED TO ORDER.  Those subscriptions will automatically order for you. 
Finish a book, make sure your subscriptions are ok, and WAIT.  Your books will process within the week.
I have 4 ongoing subscriptions. When I sit down and create the next volume in my series (currently I have 5 volumes), it will automatically send to my 4 subscriptions.
Favorite things about Chatbooks
I love their customer service! A few times I've had questions about my subscriptions and orders, and their chat customer service is stellar!
I love that I can sit down and in 30 minutes, design and ship photo books – for $10/each! So worth it!
I love how cute these books are! I keep our set on our coffee table, and my daughter looks at them almost every day. The books are perfect for her little hands.
I love that my parents have a tiny pile of photo books of our family, and they don't take up much room.
I love that my grandmother can grab a book, throw it in her purse, and show her friends.
I love how easy the set up is! Have fun!
**Nothing about this post is sponsored. I just really love Chatbooks! But, this post does include referral links.**