The ultimate guide for how to wake up at 5 am – for super tired people
How to wake up at 5 AM? The key is to measure your goals, focus on your sleep, create a block schedule, start a morning routine, and make the morning the highlight of your day.
---
I hate people who tell me I need to wake up early.
I hate posts about how to wake up at 5 am.
And yet, here I am, telling you how waking up at 5 am has changed my life.
Stop. Don't click away!
I won't be one of those annoying people. I won't tell you why every person needs to be a morning person, or that it is the only way to be a good mom. Those are lies, people.
Instead, let me tell you how watching The Devil Wears Prada changed my morning routine, and how waking up at 5 am makes me a better human being.
Let's go!
---
How watching The Devil Wears Prada changed my morning
Lately, I've been feeling overwhelmed.
I have too many things to fit into one day. Since the COVID-19 quarantine hit, I've been unable to keep up with everything. On top of working my 8-5 job, I am now watching two children. And how is there SO MUCH housework and laundry? Everything seems to have multiplied.
All this change caused my focus and attention to work to suffer. I was working the same number of hours, but felt like I was just surviving. I wasn't the best employee. I wasn't the best mom. I wasn't the best wife. I felt like I was just doing the bare minimum every day.
One Friday night, I asked my husband if we could watch The Devil Wears Prada. I thought that watching a motivational movie about women in the workplace would make me feel better.
But it did the opposite.
I watched Andie Sachs show up over and over again. I watched her push. I watched her change her life for her job. (Yes, ultimately she realized it was a mistake.) But, in that moment, I realized that I needed to change something.
Nothing was going to change if I just kept my normal routine and expected different results. The schedule needed to change.
I knew, in my heart of hearts, that waking up early was the only way. If I woke up hours before everyone else, I would have the whole house to myself. I would have my thoughts to myself.
No one would be awake to ask me to wipe them on the toilet.
I instinctively knew that it needed to be early. I have awakened early in the past at 6 or 6:30 AM. But those hours seem like they only add minutes to my already full day. I wanted LOTS OF TIME.
So, the next morning I woke up at 5 am. And, it worked.
I woke up, found a few apps to help me structure my morning block (more about that later!), and magically I added a workout, a brain exercise, lots of quiet time with me and my iPod and two and half hours of work to my day.
By the time my kids woke up, I had completed some of my best work. I felt refreshed. I felt quiet. And I honestly had enough energy to have a normal day.
I have done this every day since and it has been the BEST THING.
I want to show you how I:
Get enough sleep
Get my best work done early
Schedule those precious hours
And stay motivated to keep this up every week!
Keep reading!
---
1 – Make Your Goals
Measurable
The key to waking up early is to identify your goals and make them measurable.
If you just say "I want more time to workout," you will lay in bed at 5 AM and talk yourself out of it.
If you say "I want to take a walk outside, see the sunrise, and have a cup of coffee before my kids wake up at 6 AM," then you have a measurable goal that has to happen at a certain hour.
For me, I wanted to work 2 hours before my kids woke up. To make this happen, I would need to start by 5:30 or 6 AM. There are no alternatives. That's it.
If you are considering making the 5 AM switch, I encourage you to make a goal that can only be accomplished by you during the morning hour. Leap for the moon.
Your morning might include:
a workout
time to read a book.
hours to write or blog
taking a walk outside
time to schedule your week and catch up on emails
Whatever your goal is, make it specific enough to get you out of bed.
This is my current schedule:
5:00 – Wake up
5:05 – Make sure coffee is brewing and drink a glass of water (scroll down to get 10% of my new favorite coffee!)
5:07 – Start a 13 minute workout with the 7 Min Workout App
5:20 – Cool down while I complete a brain exercise using the Lumosity App
5:25 – Get my coffee and head to my desk
Begin listening to my morning playlist on Spotify or a Bible/Meditation App. My favorite right now is the Dwell App.
5:30 – Blog for 30 minutes. During this time I just write content. No emails, social media, or catching up on SEO. JUST WRITE. (More about this later!)
6:00 – Login to work and begin a project that I have saved.
Work until the kids get up at 7:30 or 8!
---
My favorite apps to help you wake up at 5 am
I figured out pretty quickly that I needed FAST SOLUTIONS.
I don't have time for a 30 minute workout. I don't have time to make a full breakfast. I decided to try to add a workout just to see if it worked. If it didn't, I was going to to drop it. It wasn't my primary focus.
But, I found the 7 Min Workout App and it is perfect for my morning! With a warm up and cool down, the complete workout takes 13 minutes and is full of short HIIT intervals. It's just a lot of basic jumping jacks, push ups, and crunches – but that's what I need!
I decided to add a brain exercise app, and have found that the free version of the Lumosity App is perfect. It challenges me with a few brain exercises and memory games. I usually do these while I cool down and wait for my coffee to brew.
And lastly, I love to listen to a Bible study or scripture while I get started with my morning. And the Dwell App has been perfect! I love the voices, the passages, and the calmness that it uses to start my morning.
---
How to wake up at 5 am and be productive
Don't wake up early just to read all your emails and check Instagram. When I do those two things, I feel incredibly unproductive and tired.
Instead, I put my phone down. Ignore emails. I even don't engage with my fellow employees for the first hour or so, just so I can focus solely on the project at hand.
Ignore the world. And let yourself focus on you. It's amazing.
---
2 – Make your morning the highlight of your day
I mentioned earlier that I make sure my cup of coffee is brewing at 5:05. This is non-negotiable. Like most people on the planet, coffee keeps me going.
If you don't have a coffee pot that is programmable, and that you can set on a timer the night before, you have to get one. It is ideal for making your coffee the night before.
This is a huge incentive I have to get out of bed. If I wake up too late, I get cold coffee. And cold coffee is the WORST.
---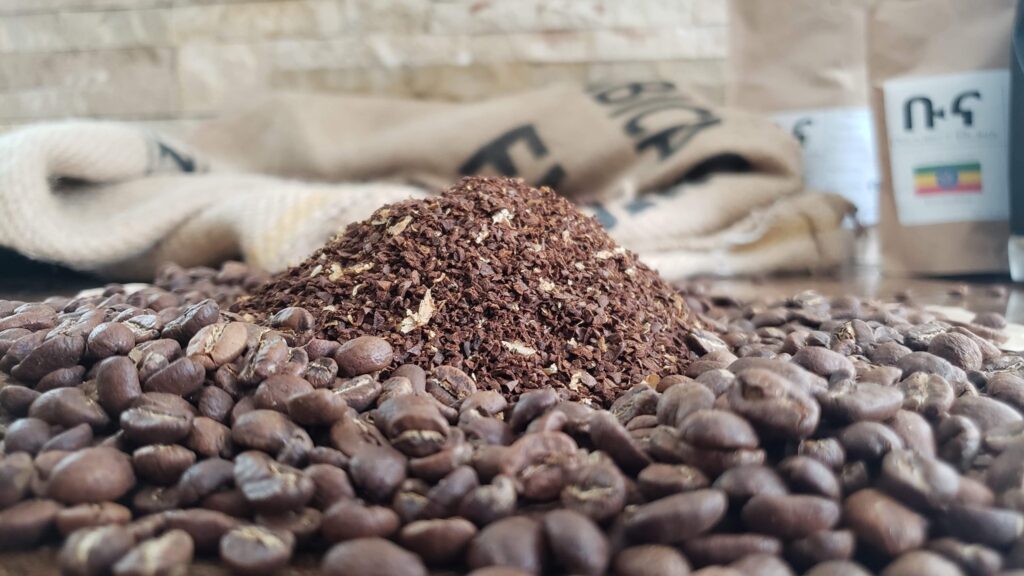 Project Buna: My New Small-Batch Coffee Roasters
I chatted with Donny and Mike, the owners of Project Buna, and they were so generous to send me my own Project Sampler of their insanely good coffee. You guys, this coffee is GOOD.
They also are giving you a 10% off discount! Keep reading to get that code.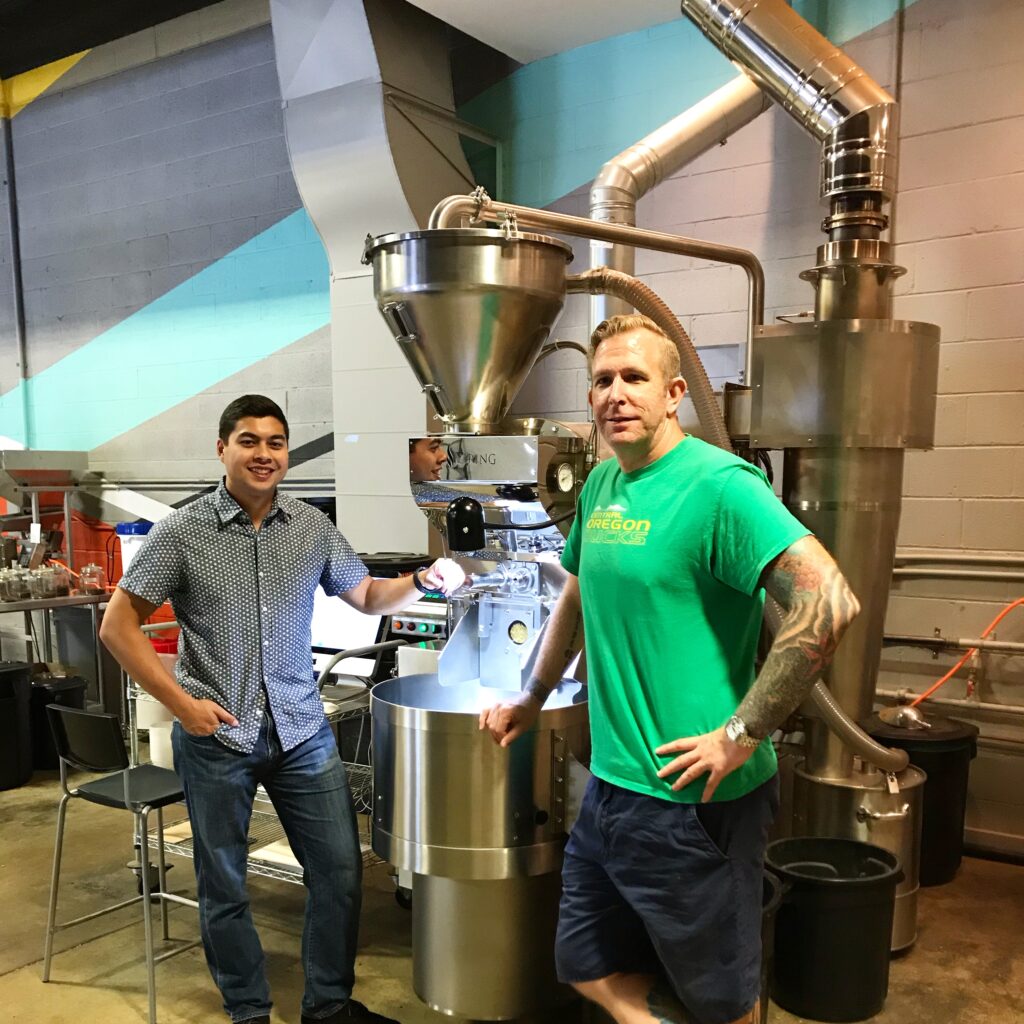 This is how Project Buna got started:
If you love locally-roasted coffee that actually fills the room with aroma, then you have to try Project Buna's coffee. It is made with so much knowledge, and so much care. You'll never be satisfied with Starbucks again!
One of my favorite offers is Project Buna's Great Coffee Subscription. That's right. For only $14 per month, you can get roasted-to-order beans sent to your door.
If you are interested in trying out their Project Sampler, which has 4oz tasting bags of each of their current coffees, check it out here. This is the perfect way to try out all of their roasts, and also makes the perfect gift to send the coffee-lovers in your life! It currently comes with Free Shipping when ordered through their online store.
---
3 – Practice Healthy Sleep Habits
Let's be honest. None of this is possible without healthy sleep habits. If you can't master your sleeping habits, you will struggggggle to get up early.
Personally, I am a horrible sleeper. Like, I'm a diagnosed-parasomniac, I've-tried-all-the-medication, sleeper. My husband will testify.
Long before I started waking up early, I have tried to practice good sleeping habits. Here are some things that work for me.
---
Vitamins and Minerals for better sleep
I have tried the medication – but I still swear by Melatonin. I get 10mg Melatonin from Amazon and it works great! It's not a magic pill. I still struggle to sleep well. But it definitely allowed me to stop taking medication, and start sleeping a little better. (BTW – I don't take this when pregnant or nursing.)
I also swear by Calm Magnesium that I drink at night. I mix it according to directions in hot water and drink it every night. I love the taste, and my husband tells me I sleep like an angel. (Excellent for when you are pregnant!)
And, because I have crazy allergy issues, I take a Claritin every night. This seems trivial, but just taking an allergy medication gives me better, uninterrupted sleep.
---
Create a Bedtime Routine
Since I've started waking up early, I have perfected my evening bedtime routine. I wish I could tell you that I retire at 8 pm and sleep 8 hours. I just can't do that.
My husband and I usually hang out every night after the kids go to sleep, and I am a compulsive pick-up-the-house-every-night kind of chick.
So, the best I can do is make sure I'm in my room by 9 pm, and lights are out by 10 pm. This is my bedtime routine:
9 pm – Take Calm Magnesium, retire to my room
9:15 – Clean up my room and run a hot bath
9:20-9:40 – Take a hot bath using my favorite relaxing bath salts and listen to a podcast
9:45 – In bed
10:00 – Drift to sleep to the Dwell App or a calming meditation app
This usually gives me 6 ½ – 7 hours of sleep. Of course, I would prefer more! But, I have to be realistic, and going to bed super early just makes my days more complicated.
Honestly, if I skip a bath or my supplements, I sleep horribly. I really try to do this every night.
---
What about a weighted blanket?
Let's talk about the weighted blanket. Have you seen everyone in the world talking about them? People swear that it fixes their sleep issues and anxiety.
I tried this one from Amazon and it was excellent quality! It's a fabulous price point, and I definitely recommend this version if you are looking for one.
I tried it for several weeks. At the beginning, I slept much worse. I was uncomfortable and woke up feeling "weird" at night. After about 4-5 nights, I got used to it, and really liked how it felt!
But, we are entering summer now, and it was way too warm. I found myself sweating at night. Also, my husband said that it didn't help with my sleep habits, and made me sleep more poorly. He's the barometer, as I am usually unaware of any bad sleeping on my part.
So, I returned it. I still like it in theory, and it would probably feel amazing in the winter. But, it didn't fit all of my needs.
---
Ok, that's it folks! I can't believe you read this far. I hope this encourages you on your road to waking up early. And, maybe it even gave you some new tips to try.
Definitely make sure you order a bag of Project Buna's coffee. Your mornings are about to get so much better!
---
You might also like…
9 EASY Tips for Working from Home Without Childcare (Save These Tips!)
Free 40 Hour Work From Home Mom Schedule Template
Foolproof Tips for Combining Office and Playroom
The 12 BEST SAHM Jobs For Moms RIGHT NOW
---