An honest Ipsy glam bag review from a busy mom
Are you a busy mom looking for a customized treat to surprise you every month? Then you have to try Ipsy! Ipsy will send you a personalized deluxe glam bag with beauty items at a super low price. Enjoy trying out new beauty products for your hair, skin, and nails for only $12 per month!
---
An honest Ipsy glam bag review
I never buy myself anything anymore.
I looked back through my most recent Amazon orders and all I bought was contact solution, baby shampoo, toilet paper, and crockpot liners.
The last time I bought myself something fun was five months ago. And that order was for pajama pants.
My busy life revolves around my kids – and my home. I'll spend money on my kids hair and clothes – and even on my crockpot. But, I struggle to buy fun things for myself.
And actually spending money on the latest beauty products that require a trip to Sephora? Forget it.
That's why I LOVE Ipsy.
Ipsy is a monthly beauty subscription that will send you 5 deluxe beauty samples for only $12/month.
That's less than I spent on my sunscreen and beach towels this summer.
Let me tell you why I love Ipsy!
What was inside my July 2020 Glam Bag
I actually used Ipsy for the first time about 8 years ago. I was a new wife who didn't have a huge budget. But, I love mascara.
For me, Ipsy was the perfect solution to try new products but still keep a tight budget.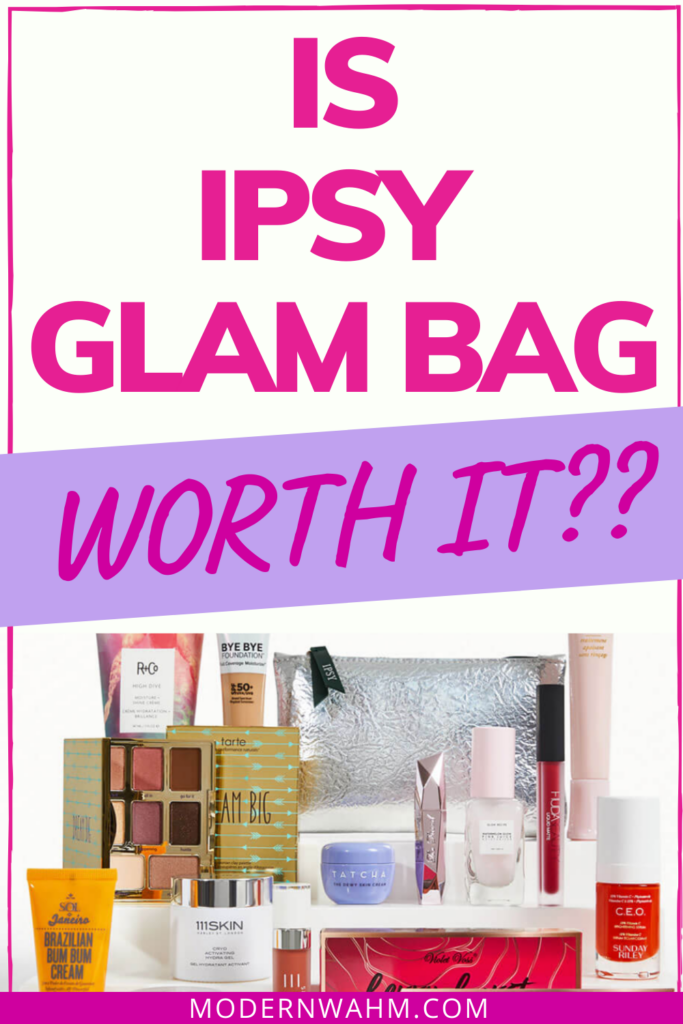 Today, I'm a busy mom that doesn't have time to even think about mascara. But, I love trying to stay relevant and look nice. I'm not giving up on my appearance yet!
Ipsy is the perfect solution.
I love that Ipsy only costs $12. A lot of beauty subscriptions will give you full-size items, but cost an arm and a leg.
I have checked out the Fab Fit Fun subscription in the past, and I love the idea of getting surprise slippers and water tumblers, but right now I don't have $49.99 to spend on myself. I love using Ipsy as a Fab Fit Fun Alternative.
I received the July 2020 Ipsy Glam Bag, and loved what I received!
I am MOST excited about the Sunday Riley face oil. I would have paid $12 just to be able to test this out! This stuff has a cult following – and now I can stay "in the know" by testing it out myself. I'm so excited!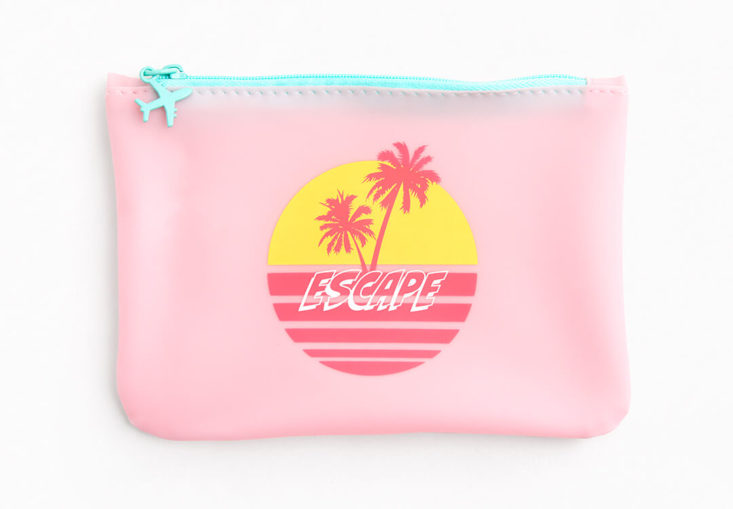 Everything came packaged in this adorable Escape bag.
BENEFIT COSMETICS – 24-Hour Brow Setter Clear Brow Gel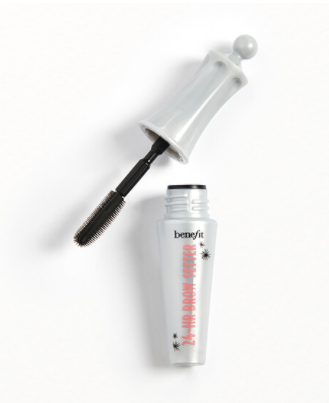 Swipe it on for 24 hours of water-resistant definition and hold for your brows.
Whether you want to hold unruly brows in place or set your favorite brow pencil or powder to a long-lasting finish, this gel has got you covered.
A custom-molded, dual-sided wand coats brow hairs (yes, even the teeny ones) from root to tip without getting clumpy or flaky.
Weighing in at 2 ml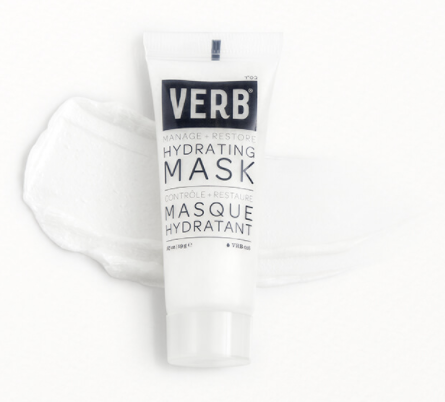 This lightweight formula is perfect for a hit of hydration that doesn't weigh down your hair.
Argan oil, sunflower seed extract, and pro-vitamin B5 help improve hair's elasticity (for less breakage), smooth strands for extra manageability, and provide some UV protection.
It's so versatile–you can use it as a regular conditioner, 5 minute in-shower mask, or overnight treatment, plus it's great for all hair types!
Weighing in at 0.67 oz
SUNDAY RILEY – Juno Antioxidant + Superfood Face Oil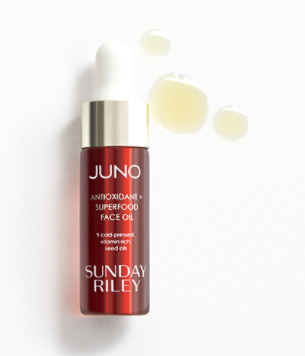 There's a reason this face oil is a cult favorite. It gives even the most dry, dehydrated skin a gorgeous dewy glow.
A combo of plant-based antioxidants and omegas (two essentials for healthy skin) reinforce your skin barrier to keep moisture in and germs and bacteria out.
Proof that all-natural ingredients can be really good anti-agers? This blueberry, wild carrot, and broccoli seed oil blend, which increases skin elasticity and smooths texture.
Even though it's an oil, it won't clog your pores or cause breakouts. The black cumin seed oil in the formula is a natural clarifier that prevents congested pores.
Weighing in at 5 ml
PIXI BY PETRA – LipLift Max in Sheer Rose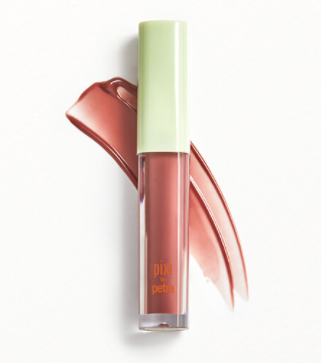 No more stinging, burning, or tingling. This sheer, glossy treatment leaves your lips juicy and plump without using harsh or irritating ingredients.
Volumizing peptides give your pout added fullness for a plush, pillowy effect.
This multitasker doesn't just enhance your lips, it nourishes them too. A combo of aloe, jojoba oil, and chamomile work together to soften and soothe your lips every time you swipe this on.
Weighing in at 1 g
KVD VEGAN BEAUTY – Tattoo Liner in Trooper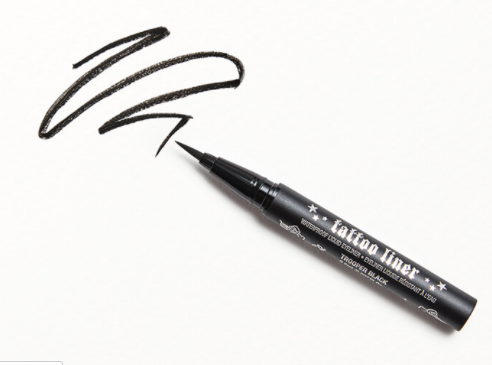 Waterproof, melt-proof, midday run-proof, this insanely pigmented eyeliner is with you for the long haul (no matter what the day throws your way).
It has a brush tip that comes to a super-fine point, giving you major control over where you apply your lines.
Whether you're a cat eye pro or you're working on your liner skills, this baby glides on for easy fine lines and details.
Want to amp up your liner look? The formula is totally buildable, so you can draw over your liner without it looking cakey, smudging, or flaking.
Like all KVD products, it's vegan and cruelty-free.
Weighing it 0.2 ml
To see the what Ipsy is sending in their current bag, see their bag spoilers here.
Sign up for your Ipsy Subscription
To sign up for your Ipsy subscription, start by taking their customized quiz here. They ask you about your skin tone, coloring, and beauty preferences. I love that their honest questions to get to know you better.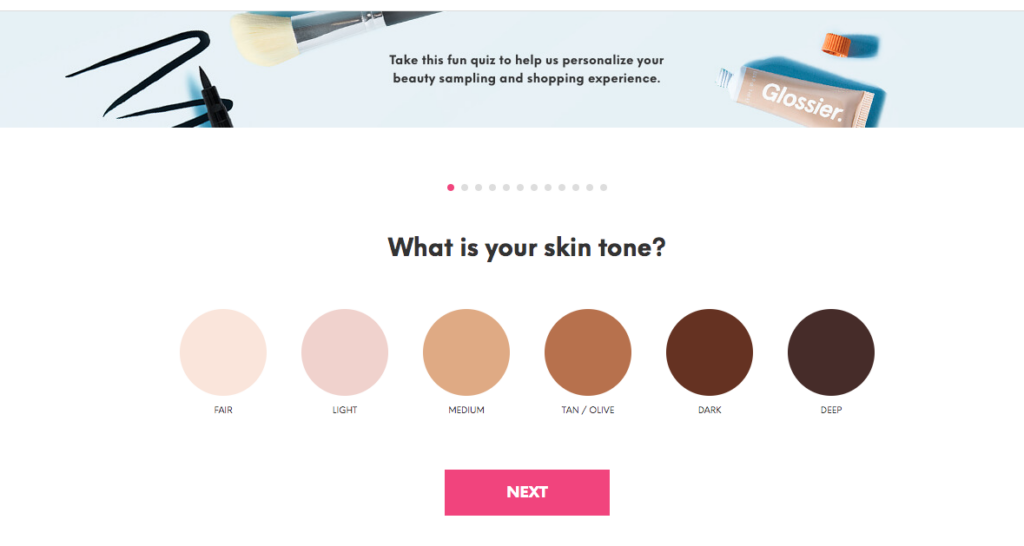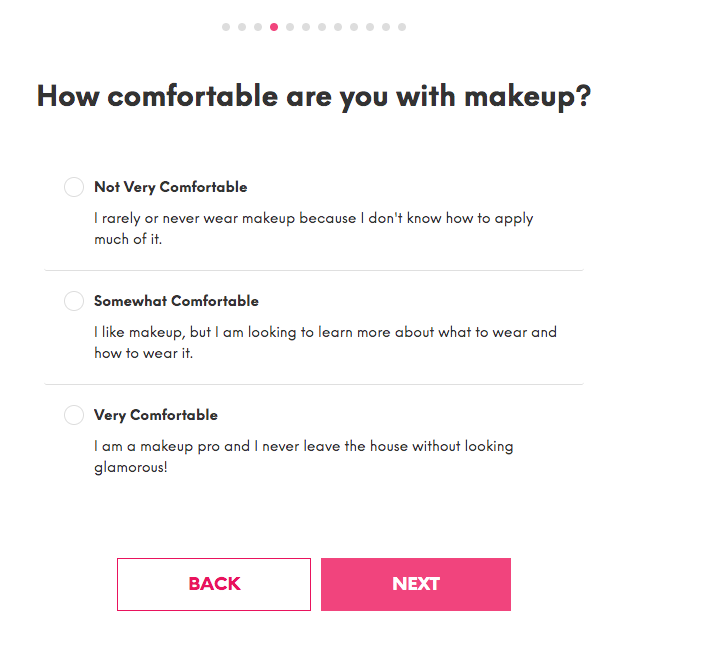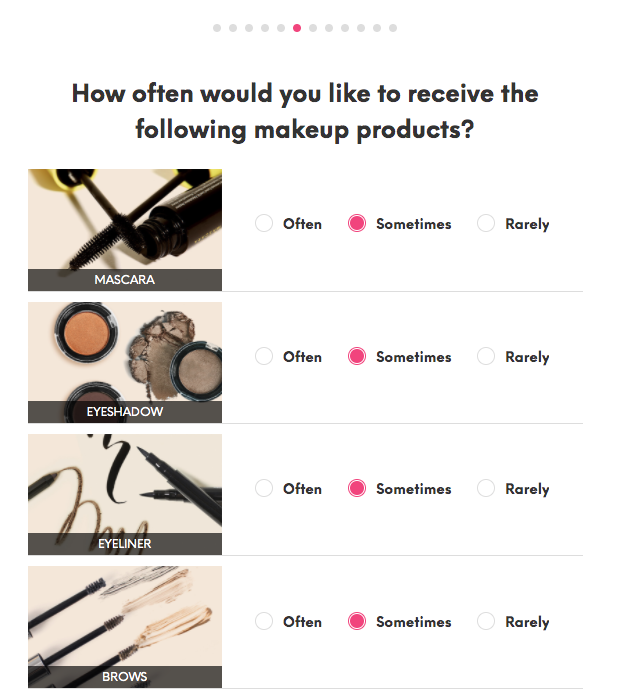 Once Ipsy personalizes your beauty experience, they will send you your first box and schedule out your monthly subscriptions.
You can cancel at any time!
If you only want to test Ipsy out for one month, now is the perfect time! Get started here.
Cost of Ipsy subscription
Ipsy only costs $12/month. This price gives you 5 deluxe samples, and an adorable travel bag.
Ipsy also offers a Ipsy Glam Bag Plus. This bag gives you 5 full-sized items, for only $25/month. This is a huge deal! See more info here.
Why you need this Fab Fit Fun Alternative
Are you looking for a Fab Fit Fun alternative that gives you a monthly surprise for less than half the cost?
Then you need to try Ipsy! Skip the slippers, tumblers, and scarves. Get just customized beauty items that come to your house once a month for only $12/month.
Start today by taking their quiz here!
You might also like:
An honest Ipsy glam bag review from a busy mom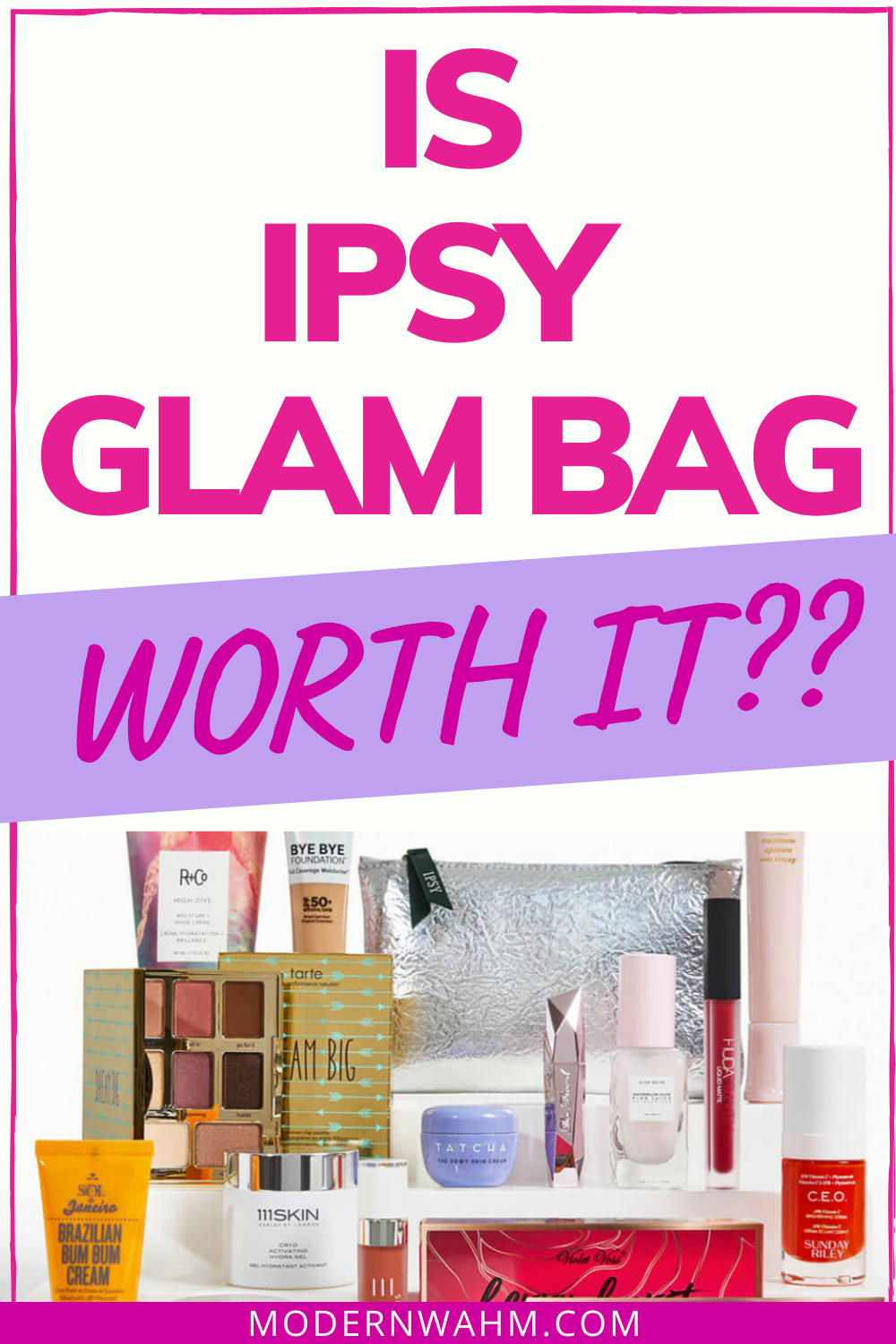 ---
Deals that are saving my hide lately...
🧒 For your kid - I found these printable activity packs for my toddler that are LIFESAVERS. My daughter literally wants to do these activities for hours every day. They are called the Ultimate Preschool Activity Bundles, and there are activities for every theme. Each activity has dozens of pages that are printable pages that teach number and letter recognition, colors, counting, patterns, and much more. These are my favorites:
🧹For your cleaning routine - I have started getting my cleaning products on Grove Collaborative - and they literally have changed my cleaning routine. Right now they are running their deal for my favorite Plastic-Free Cleaning Line for free, so make sure you check it out. Here are some tips to get the most out of this deal:
🧹If you already have a Grove account, use a new email address to get this deal...and then cancel.
🧹Make sure to set a calendar reminder to cancel the Grove VIP trial after a month. No harm no foul.
🧹 Choose the Plastic-Free Hand Soap Set ($45 value) and get all everything for free.
🧹Fill your cart with $20 worth of products you need anyway...
🌮 For Dinner - I know every mom in the world is talking about Hello Fresh - but I'm here to tell you that EveryPlate is better and cheaper than Hello Fresh. I have used it for years with my own pennies...and it really gives me life.
EveryPlate sends me dinner recipes and ingredients right to my door - but for less than $10/serving. Their meals are the same as other providers but HALF the price. It doesn't matter how many $90 off coupons other providers throw at you - this dinner box is still cheaper.
They use less packaging (yay saving the environment!) so they can charge less. They also offer fewer meals per week with a wider rotation. I have used them for over a year, and we have loved every single meal.
When I use EveryPlate, I can actually forget that I have to cook dinner. The ingredients are already in my fridge.
⭐ Stop meal planning and try EveryPlate this week with a $20 discount. Click here to get you first box at $2.49/serving!