Looking to create a minimalist blog design? TIRED of websites drowning in colors, fonts, and just too much clutter? Look no further!
Creating a minimalist blog design doesn't just happen overnight – but these 50 EASY ways will immediately help transform your blogging credibility!
I really love blogging – but more than blogging, I love pretty blogs! I don't care what people tell you, looks do matter. I am ALWAYS looking for ways to improve blog design – and use this list OVER and OVER again to constantly be improving.
I know it sounds snobby and superficial, but if your blog is hard to navigate, full of ads, and not very organized, I leave. Your blog design is your first impression to the world – so I believe that it really matters what your design looks like. On the flip side, if you have a pretty blog with a beautiful theme, I will probably return to it several times a day just to look at how pretty it is. No joke.
I think we should all challenge ourselves just to look at our blog designs. I mean, actually look at them. Pretend like you are a newbie who just stumbled across the page for the first time. What do you see? A clear message? A simple "hello"? Or a thousand colors that make your eyes spin?
So, here are my 50 (new and unique) ways to improve your blog design right now. Believe me, these are way too fun. Have fun!
---
And a Bonus…My Favorite Blog Resources For Minimalist Websites
I have tried DOZENS of companies – and review all my favorites in my Blog Resource Page here.
Here is a quick run-down of the companies I love:
Genesis Framework and Themes: I love the Genesis themes because they are strong, and completely updated and reliable, and have the best support. Start here if you are looking for a good theme.
BigScoots Hosting: I have used 4 different hosts – and have also been a blog developer who worked with more than 10 different hosts. Hands down, my favorite is BigScoots. Read my full review here how they stack up to other hosts.
ConvertKit: Looking for a robust and easy-to-understand email marketing system? I have tried a few – and no other email marketing system works as well as ConvertKit.
---
How to Create a Minimalist Website and Improve Design
Minimize Plugins/Widgets/Gadgets
The easiest fixes can be made with plugins/gadgets and widgets. And, because most of them affect your sidebar, now is the perfect time to update and change your sidebar. Here are some easy fixes:
If you use WordPress, update all your plugins every day. Like now.
Remove the Meta Tag widget/gadget and the Blogger Navbar. They do nothing.
Remove generic Blogger "About Me" gadget.
Make your Categories or Archives on the sidebar SIMPLE (make them a dropdown or a simple list, not a list of 73 things).
Move the search bar to bottom. If people want it, they will find it. (Oh, but make sure you have a search bar!)
Remove your affiliate and group buttons to separate page and just link on sidebar.
Removing Google Friend Connect. This is not used anymore.
Only have ONE Bloglovin button (not two or three).
Show off your favorite posts (or most popular posts). Those are vital to your blog.
Move your "sign up for emails" widget to the top.
Consider removing or simplifying footer widgets. Don't let your footer collect your long, unimportant, list-like widgets.
Remove or change generic text that comes with plugins, email list boxes, or contact forms.
You know that plugin that makes your blog take TWO MINUTES to load? Delete it. (Test your plugins' speed with the awesome Plugin Performance Profiler Plugin. I TOTALLY recommend it.)
Add Social Sharing Options
All too often, I want to save/share/pin a blog's image – and can't! That blog just lost my business. Here are some ways you can amp up your social footprint.
Add a social sharing widget. I love Shareaholic, but there are tons of options. Make them easy for people to find at the end of every post.
Add a print button. Here's a great one for Blogger or WordPress.
Add a hover pin-it button. (UPDATE: I like this plugin now!)
Add an email option.
Right now I am using Genesis Simple Share Plugin and love it!
Ads
I am getting into sticky territory here. I know we make money off of our ads. But, here's the thing. If an ad is not making money, remove it. Your blog real estate is precious, and if an ad is not making you money, it needs to go. Here are some other ad changes you can make:
Move your ads around to find better locations.
Consider removing obnoxious ads (pop-ups – or the ones instead of the header). I know they make you money – but they also turn away readers. Like me.
Work with an ad agency (I recommend adthrive.com if you qualify!) so they can customize your ad layout for your site.
Adopt an "I only accept pretty sponsor spot ads" policy. It might sound snobby – but makes for a pretty blog.
Streamline Your Reader's Experience
If you offer ten thousand messages to your readers, they drown each other out. Pretend you are a first-time reader and create a simple message that leads your reader from one page to the next. Here are easy ways to accomplish that:
Remove all audio and video players that play automatically with sound.
Create and advertise only one call to action. (ie. "Follow for a free e-book")
Create a "Start Here" page and link it in the menu or sidebar.
Remove above-the-fold ads that show other people. You don't want the reader to think the old lady at the top of your sidebar is you.
Simplify your menu. If you have a thousand links, it is hard to know what the blog's forte and focus is.
Only have one set of follow buttons with all your follow buttons together.
Maximize (and update) your "about" and "contact" pages. These need to be the hub of your blog.
Get rid of broken feeds, the Captcha function, and anything else that stops the reader from reading more.
Do you type in all italics? Please change it. It looks like you are perpetually whispering.
Remove dud images from old posts. (Why not go ahead and replace images with pin-able graphics!)
Add "the fine print" with your terms, policies, copywrite info and affiliate link info. See mine here and in the footer.
Fix the Big Stuff
Every blog has "big stuff" (colors, fonts, spacing) that can go awry. I know the following list might involve hiring a blog designer to fix things, but please consider doing it. You can have the best content in the world, but if your font is illegible, it doesn't matter. Here are the top fixes most blogs need:
Make your font darker.
Make your body text left-oriented (or justified). Center-orientation is the worst.
Space your widgets evenly to have an easy-to-read sidebar.
Remove any extra spacing after your header.
Change up the font and format of your post titles.
Change up the format of your headers (inside your posts).
Make the body of your blog wider.
Have only one menu – and maybe make it only one level. (Don't have ANY menu links that are duds. Be intentional with your menu.)
Change up your fonts to make them appealing.
Remove the meta text that says "Ginny posted this 4:00 am".
Does your background show seams when the pattern repeats? Dislike. Find a seamless pattern.
ADD WHITE SPACE. If your body background is a dark color, your reader's eyes will get tired and move to another blog.
Simplify to only 2-3 colors on your blog.
Change your comment system. Either customize the colors and fonts for the system, or download a plugin like Disqus for better commenting.
Consolidate your categories and tags! Use the Term Management Tools plugin to merge all your current categories into just a few large categories. (I love this plugin!)
Add an opt-in bar for a blog newsletter.
Do you like patterns? Choose ONE. Too many patterns = scary. UPDATE: Patterns aren't used anymore – opt for a clean theme!
Make sure your images don't extend over into your sidebar – ask your designer to set the width of your images.
PHEW! You made it to the end! Let us know what design tweaks you make!
---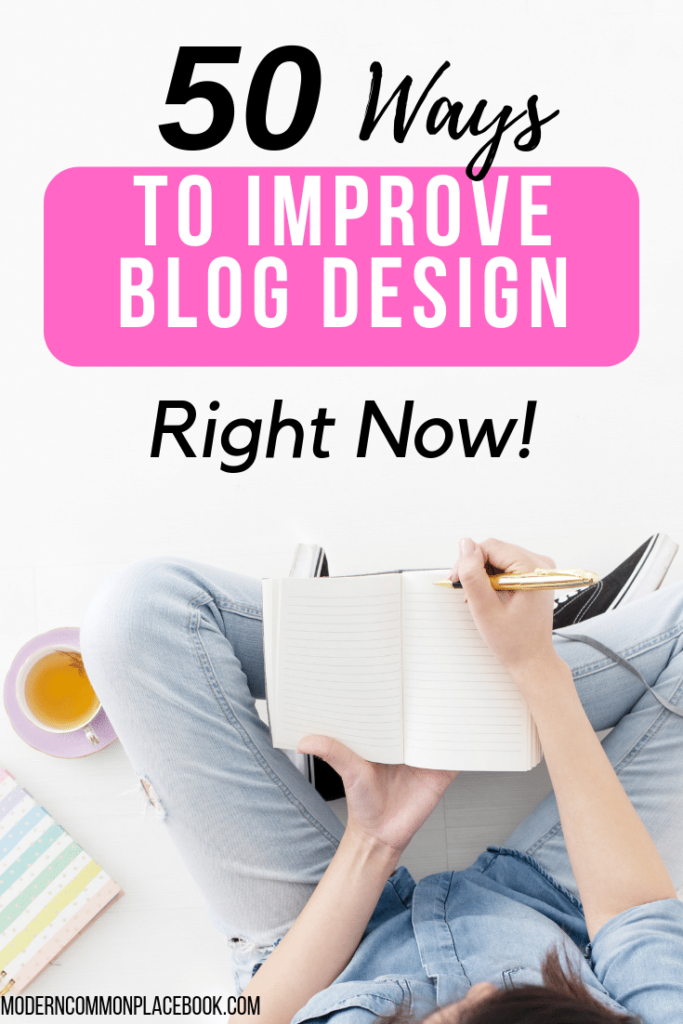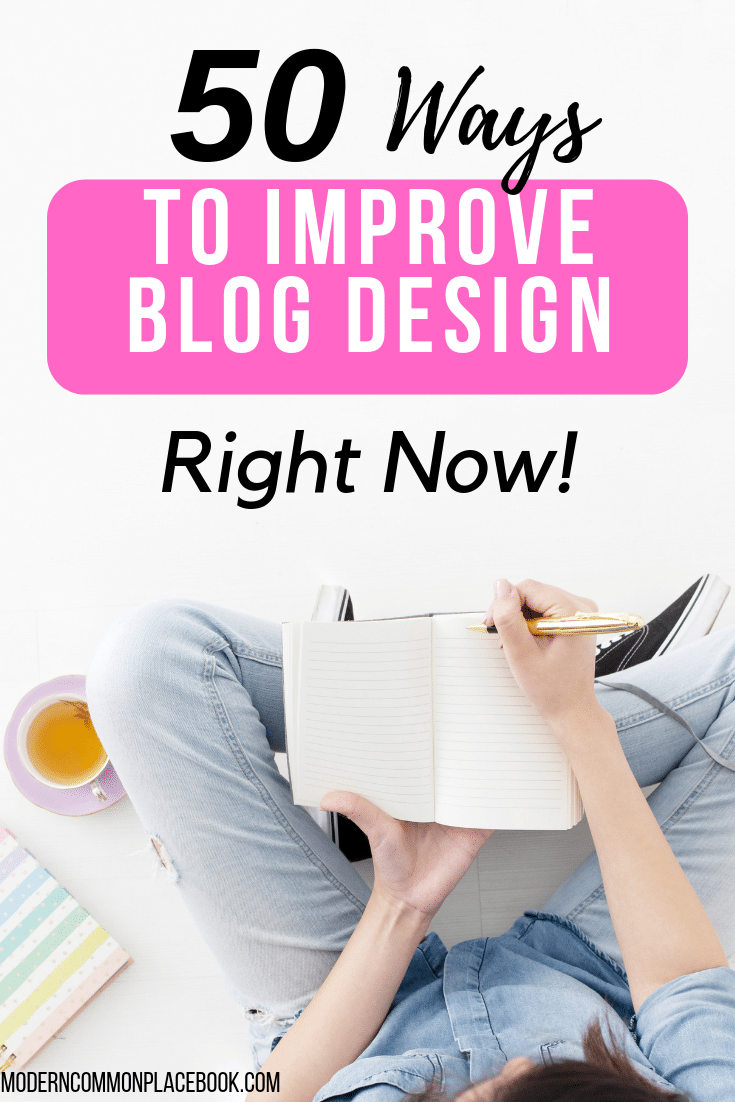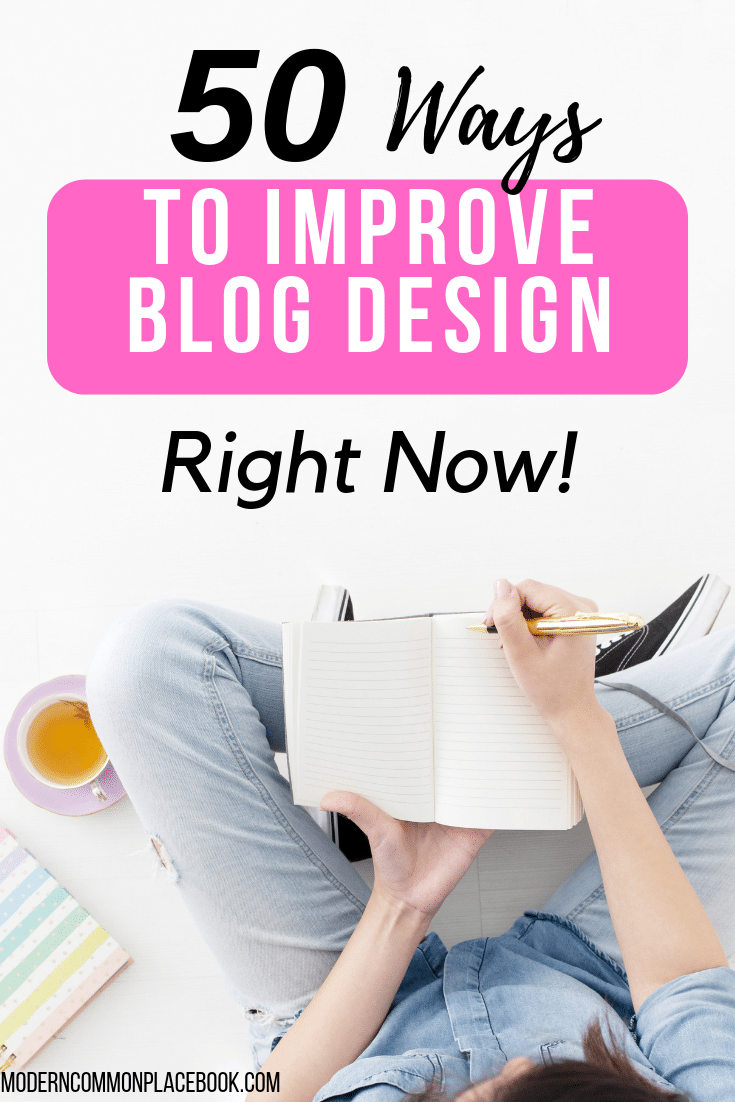 ---
Deals that are saving my hide lately...
🧒 For your kid - I found these printable activity packs for my toddler that are LIFESAVERS. My daughter literally wants to do these activities for hours every day. They are called the Ultimate Preschool Activity Bundles, and there are activities for every theme. Each activity has dozens of pages that are printable pages that teach number and letter recognition, colors, counting, patterns, and much more. These are my favorites:
🧹For your cleaning routine - I have started getting my cleaning products on Grove Collaborative - and they literally have changed my cleaning routine. Right now they are running their deal for my favorite Plastic-Free Cleaning Line for free, so make sure you check it out. Here are some tips to get the most out of this deal:
🧹If you already have a Grove account, use a new email address to get this deal...and then cancel.
🧹Make sure to set a calendar reminder to cancel the Grove VIP trial after a month. No harm no foul.
🧹 Choose the Plastic-Free Hand Soap Set ($45 value) and get all everything for free.
🧹Fill your cart with $20 worth of products you need anyway...
🌮 For Dinner - I know every mom in the world is talking about Hello Fresh - but I'm here to tell you that EveryPlate is better and cheaper than Hello Fresh. I have used it for years with my own pennies...and it really gives me life.
EveryPlate sends me dinner recipes and ingredients right to my door - but for less than $10/serving. Their meals are the same as other providers but HALF the price. It doesn't matter how many $90 off coupons other providers throw at you - this dinner box is still cheaper.
They use less packaging (yay saving the environment!) so they can charge less. They also offer fewer meals per week with a wider rotation. I have used them for over a year, and we have loved every single meal.
When I use EveryPlate, I can actually forget that I have to cook dinner. The ingredients are already in my fridge.
⭐ Stop meal planning and try EveryPlate this week with a $20 discount. Click here to get you first box at $2.49/serving!