What jobs can I do from home on my own time? That's what every mom wants to know right? How to get more money (and more time). Right? Well, you've come to the right place. Try these new ideas to gain more time and more money.
---
If you are a stay at home mom who desperately wants to earn money to support your family, I firmly believe you can.
If you have a few extra hours a week and access to a computer, you have everything you need. You live in the right century. You have an internet connection. Be your own boss. Take advantage of it!
Let's dive right in!
(PS, this article doesn't talk about how to build a website or blog for profit. But, if you are looking to start your own blog, check out my easy tips for starting a blog and search engine optimization here.)
LIMITED OFFER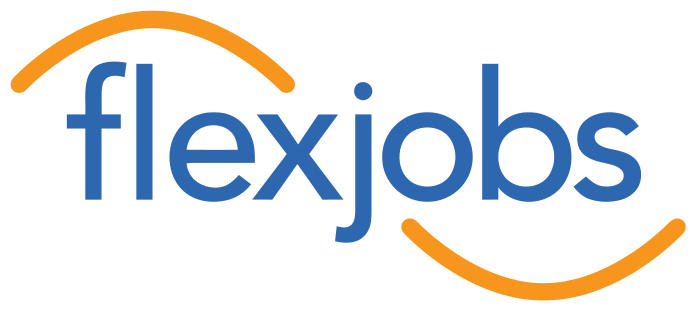 Save 30% with code SAVE30
FlexJobs 30% Discount
The #1 job site to find remote jobs – no ads, scams, or junk. Find your next flexible, hybrid, or work from home job. Take advantage of this amazing offer to find your next job!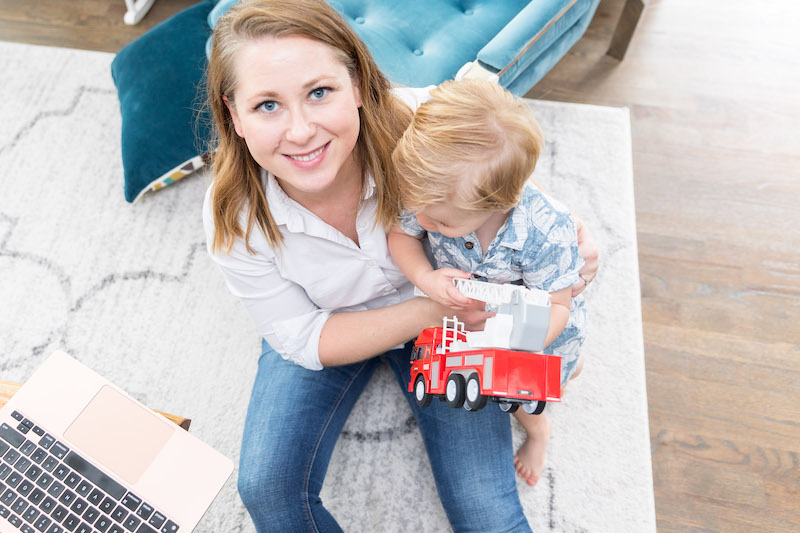 ---
What jobs can I do from home on my own time?
Have you heard the phrase "Necessity is the mother of invention"?
That is the truest about stay at home moms. Stay at home moms figure out how to get it done.
I have seen so many friends rise above difficult circumstances by earning income at home. Whether it is a supplemental part-time income, or a full-time income, I have seen first-hand how it is possible to earn a living at home.
(If you have any experience selling on Amazon, with data entry jobs, with Uber, or as a customer service representative, let me know! I'd love to pick your brain!)
---
How can you find more time?
I won't be one of those annoying people. I won't tell you why every person needs to be a morning person, or that it is the only way to be a good mom. Those are lies, people.
But, I have found that waking up early really pays off, so here are my tips for waking up EARLY.
The key to waking up early is to identify your goals and make them measurable.
If you just say "I want more time to workout," you will lay in bed at 5 AM and talk yourself out of it.
If you say "I want to take a walk outside, see the sunrise, and have a cup of coffee before my kids wake up at 6 AM," then you have a measurable goal that has to happen at a certain hour.
For me, I wanted to work 2 hours before my kids woke up. To make this happen, I would need to start by 5:30 or 6 AM. There are no alternatives. That's it.
If you are considering making the 5 AM switch, I encourage you to make a goal that can only be accomplished by you during the morning hour. Leap for the moon.
Your morning might include:
a workout
time to read a book.
hours to write or blog
taking a walk outside
time to schedule your week and catch up on emails
Whatever your goal is, make it specific enough to get you out of bed.
Second, make your morning the highlight of your day.
I mentioned earlier that I make sure my cup of coffee is brewing at 5:05. This is non-negotiable. Like most people on the planet, coffee keeps me going.
If you don't have a coffee pot that is programmable, and that you can set on a timer the night before, you have to get one. It is ideal for making your coffee the night before.
This is a huge incentive I have to get out of bed. If I wake up too late, I get cold coffee. And cold coffee is the WORST.
Try it out! It works!
---
Be an online tutor
I have tutored with Wyzant for years. Wyzant is an easy way to match your skills with students that need online tutoring in your area. I have tutored English, Spanish, and other subjects – and have always found awesome students in my zip code.
Just fill out a profile, add your qualifications, take a few quizzes, offer what lessons you teach, and you will be matched up with potential students in your area. I have always found excellent students – and the money is really good. I totally recommend for how to make money as a stay at home mom for a little extra cash!
---
Pinterest Manager
I have been a Pinterest manager for years, and it was so wonderful having a part-time job that I could work in the evenings to make extra money! At the height of my Pinterest manager career, I was making about $2000/month for managing the accounts of 6 accounts. Totally recommend.
If you are looking to be a Facebook Manager/Social Media Manager, I have huge respect for Rachel Miller, and her course is the best!
If you know of a good Instagram Manager Course, let me know! I'm looking for a course or a manager that knows social media platforms.
---
Transcribing
I think being a transcriptionist sounds like a fascinating job to work around your own hours.
Sign up today for a free 7-day mini Transcriptionist course to see if transcription stay-at-home jobs are right for you. I think transcription jobs would be perfect for a flexible schedule.
Choose Transcribe Anywhere because you're ready to learn everything you need to know. I love what they offer because they give hands-on experience. This is what Transcribe Anywhere offers:
high-quality education without breaking the bank;
lifetime support from real people who care;
to learn not just how to get clients, but
how to keep them;
to build an excellent reputation and
grow your business.
---
---
Become A Virtual Assistant
If you are good with details, organization, and helping people, being a virtual assistant should be your NUMBER ONE JOB CHOICE.
There are so many options when you are virtual assistant! You can work with as many clients, and as many hours as you want. Here are some options for finding work from home jobs for moms!
---
Selling Printables on Etsy
Now THIS is the part-time job I can't wait to try. In fact, I'm already planning how to sell printables on Etsy.
Gold City Ventures (with Julie and Cody) has the perfect free seminar to learn how to start selling on Etsy. It's fascinating!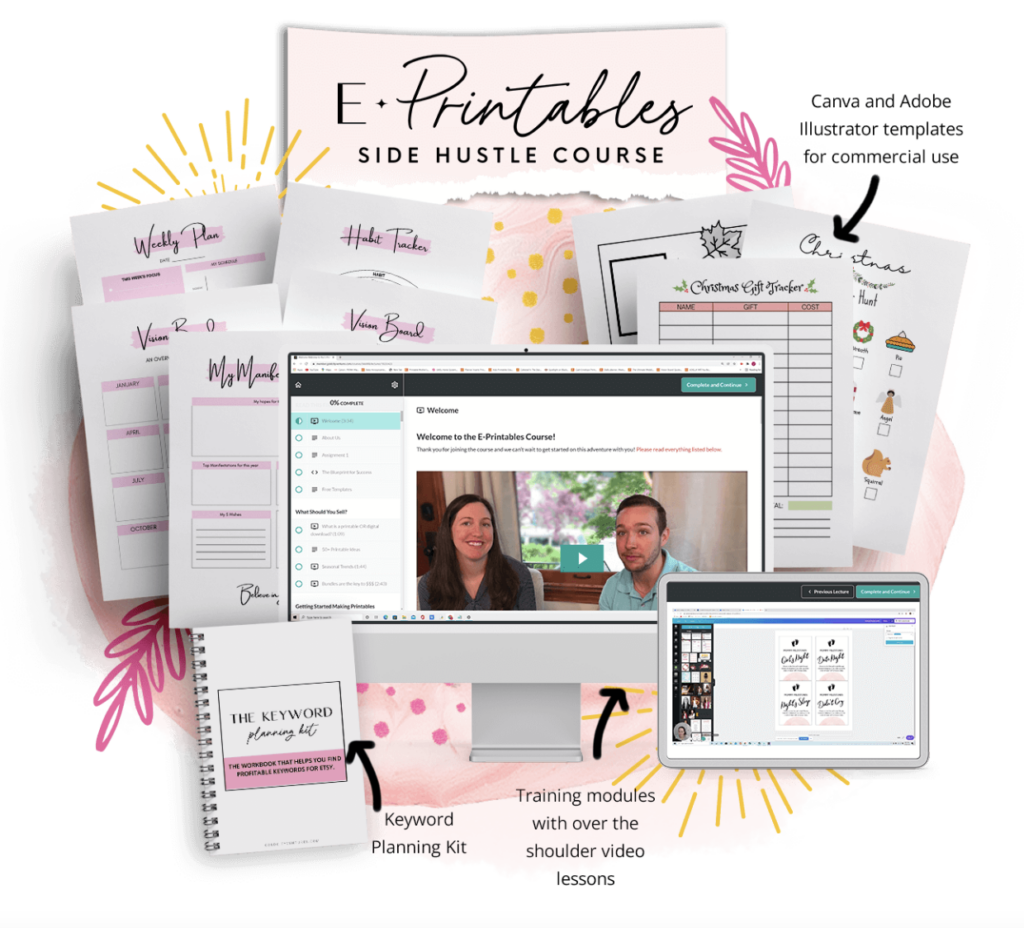 ---
What jobs can I do from home on my own time?
Is this something you ask yourself daily? The answer is SO MANY THINGS. Start with how much time you have, and enjoy finding ideas that work around your own schedule. Leave comments below with your favorite jobs that you do in your free time!
---
You might also like….
The 12 BEST SAHM Jobs For Moms RIGHT NOW
What if i can't go back to work because of childcare? FAST EASY SOLUTIONS
How to make money with online courses
3 New Ways to Find Joy: What would a stay-at-home mom salary be?
---