10 Unique Gifts for the Quarantined Mom in 2021
Are you looking for the perfect gift for the quarantined mom in your life? Do you know a working, homeschooling, and struggling mom that could use a perfect present? Check out these unique Gifts for Mom 2020 for work-at-home moms that are perfect for the home, kitchen, at-home spa night, and for the woman in your life!
(Skip the post and get all the links HERE. These gifts are all still in stock – so make sure you grab them NOW!)
---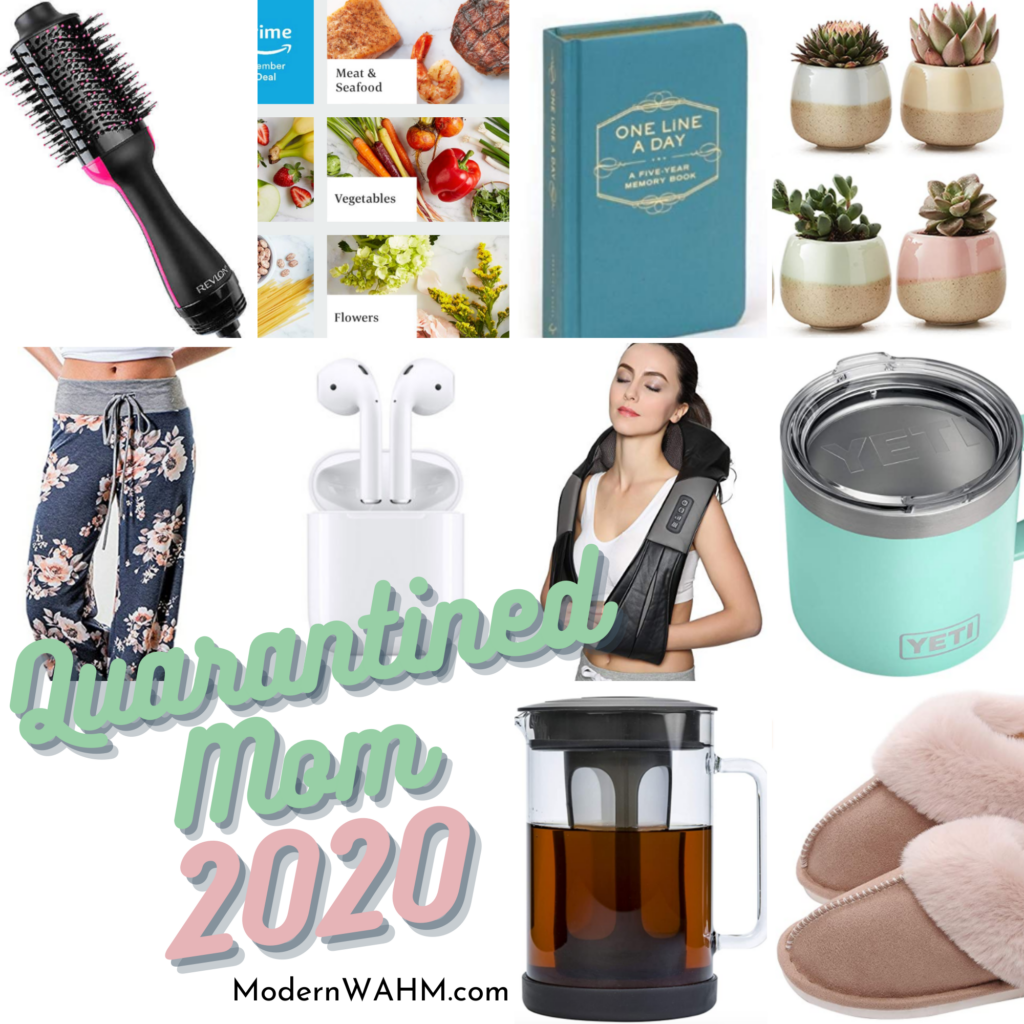 The mom in your life needs a special gift this year.
She is working at home, supporting the family, teaching the kids, and bending over backwards to keep the family sane.
Give her the perfect gift this 2021.
Like every mom out there, I am obsessed with Amazon, so I have compiled the top gifts for working moms on Amazon. Many of these items are 5-star items that have a cult following. And with good reason!
I have tried each of these items personally, and vouch for their amazingness.
These gifts win all the 5-stars.
Each of these gifts for mom 2021 is available now, but order yours soon because they quickly get sold out. I am including tips about when the best time is to buy each item – and what price I think is the best.
Skip the post and get all the links HERE. These gifts are all still in stock – so make sure you grab them NOW!)
---
Top 10 Unique Gifts for Mom 2020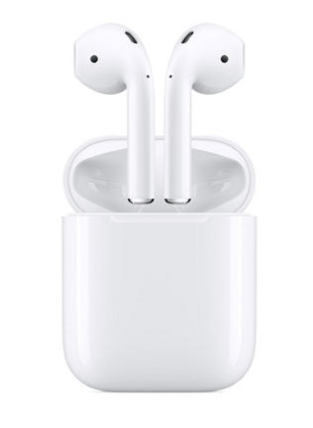 **2020 UPDATE: Grab your AirPods at Target HERE and get them on sale! They are also available for last-minute delivery!

I got a pair of Apple Airpods few years ago, and LOVE the flexibility they give me.

I can listen to a podcast, clean the bathroom, and go up two flights of steps – all wireless and hands-free. Totally recommend!

Because I have a lot of work meetings, I use these the most during my work day when I need to switch between work meetings and music or a phone call I am taking.

But, I also listen to SO MANY audio books. And, every day I pretty much wear these around the house and listen to a book. While I am washing dishes. Giving baths. Taking out the trash. And cooking dinner. I have these in and am listening to something that gives me joy.

The mom in your life will LOVE having a tech-savvy EASY way to switch between and work, fun, and family. And, they will let her escape her life a little bit.

Gift Pairing: Give her a free subscription to Audible to let her enjoy those Airpods! Check out their gift options here.

✅ Amazon has the best price for Apple AirPods. You can almost always get them 10% off. Keep an eye here for the latest sale price.
---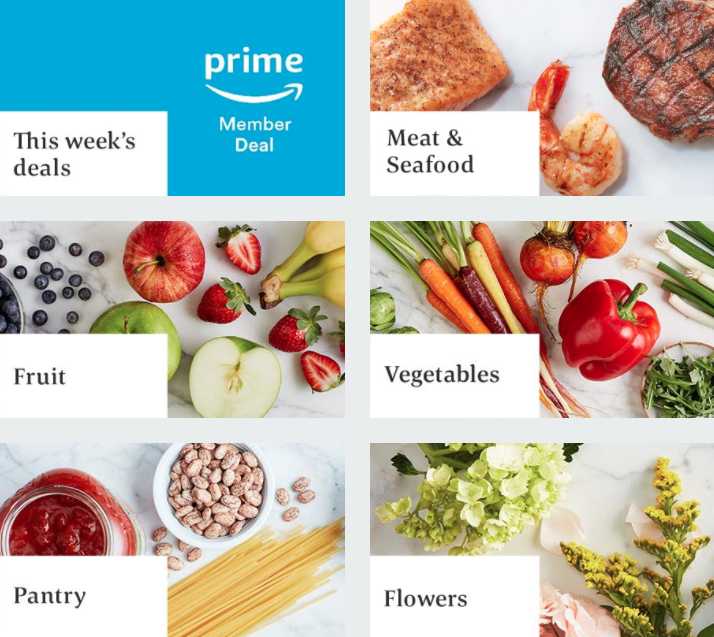 One of my FAVORITE gift ideas for my family far away is to have dinner delivered.

Whole Foods makes this very easy with their arrangement with Amazon Prime.

Just head to the link below, pick out a beautiful quiche, a strawberry pie, and a bouquet of flowers, and have Whole Foods deliver it!

This is also my go-to gift for a birthday that might easily get forgotten. Do you have a mom friend that has a birthday right in the middle of the holidays?

Don't let her special day be forgotten.

You can order her dinner and flower (and some bubble bath!) and get it delivered SAME DAY. WIN.

✅ Check out the recipient's Zip Code here and see what is in stock! My suggestions? Flowers, bath bombs, quiche, an apple pie, and a bag of fresh-roasted coffee (or wine!).
---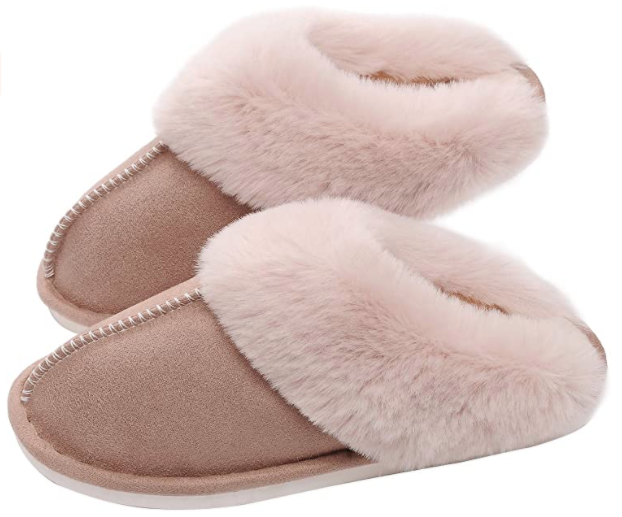 These SOSUSHOE Women's Memory Foam Slippers have tons of 5-star reviews, and I love giving them as gifts.

Gift Pairing: Give her a bath bomb set and a wooden bath tray for her glass of wine!

✅ Often these slippers go on sale for less than $25. Keep an eye out here for the latest deals!
---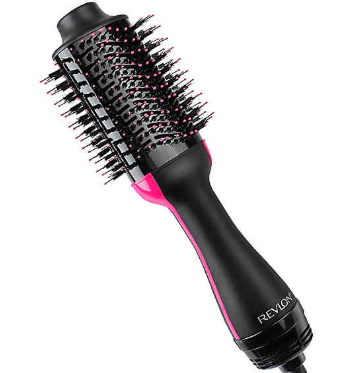 **2020 UPDATE: It looks like it's sold out on Amazon, so grab it here at Target ON SALE and with next-day shipping.

If I could only tell you about one item to add to you mom life hacks list – it would be the Revlon One-Step Hair Dryer and Volumizer.

This thing has changed my life. I used to blow dry and straighten my hair every day – a good 20-30 minutes. Now, I can give myself a blow out – from wet hair – and it takes about 10 minutes. That's 10 minutes from wet hair to perfectly straight and bouncy hair!

And – this thing has changed my mom-life. I also can now shower and wash my hair at night, sleep on it wet or in a braid – and then use this to perfectly style my hair in 5-10 min. in the morning. GAME CHANGER.

✅ This dryer is now under $50! That's a STEAL. Check current prices here.
---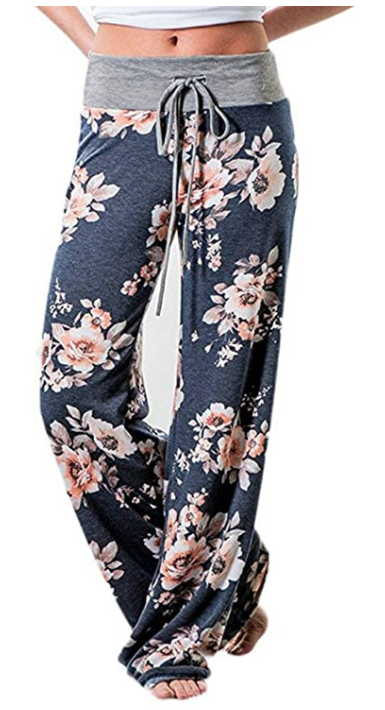 I'm obsessed with pajama pants.

I wear them around the house, to work at home, to get the mail, at 8 pm when I'm so done with the day.

All the time.

These pajama pants are some of my favorites. They are silky smooth and are so pretty! I'm so in love with them!

I love feeling sexy even when I haven't washed my hair, and am wearing these pants for the the 3rd day in a row.

No apologies.

Oh, and did I mention that they are under $15? Yep. They are amazing.

✅ These pajama pants come in dozens of colors – check them out here!
---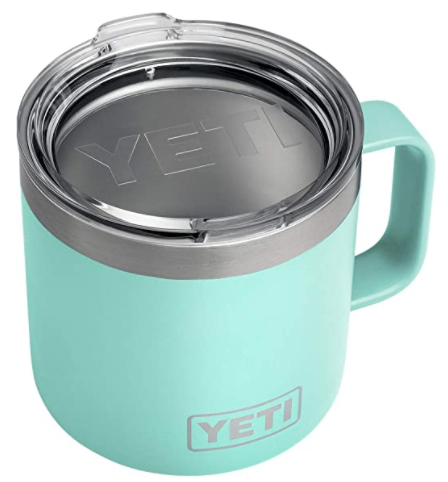 Hear me out. I am not a Yeti snob.

I could care less who makes this. But – it is hands-down the ONLY coffee mug I use.

Personally, I don't like drink travel mugs normally because they always have a weird aftertaste. Not this one. The coffee stays hot all day and tastes just as good the 10th hour.

It doesn't spill. Ever. Perfect for over carpet, in living spaces, near computers…

I have a gorgeous cabinet full of beautiful mugs. And I use this one every time.

Give your mom friend the gift of hot coffee – she will love you.

✅ You can believe the 10,000 reviews here. It's that good. Buy one TODAY.
---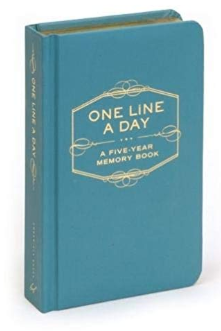 This One Line a Day Journal is one of my favorite journals ever.

Basically, I just write one line every day – and will keep it up for five years. So, every night before I go to bed, I think of one thing that I will want to remember from this one day. And, let me tell you, sometimes it is hard!

Often I can't think of anything unique about the day. So, I start writing about patterns that I will want to remember – our bedtime routine or my baby's latest habit. And, it really helps me treasure little daily things that I will one day forget.

I am a horrible journal-writer, but this journal has given me the ability to capture family moments forever. I even gave these as Christmas presents this year!

And it only takes about 30 seconds before I go to bed. This is the easiest thing I am doing right now that has the longest affect. It makes me so happy!

I started this long after my baby was born. And totally wish that I had started earlier! But, these days right now are worth remembering – so starting late is better then never!

Read my whole review here – and how I use it for my daily journal.

✅ This journal is less than $15 – and will give the gift of time in a huge way! Check it out here.
---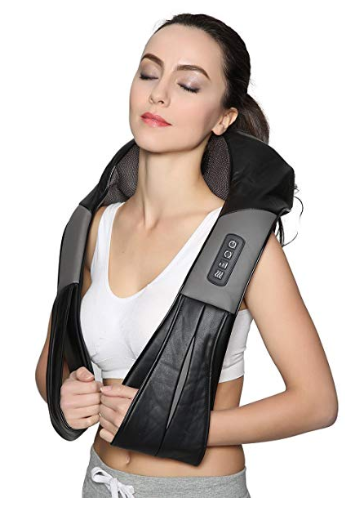 I cannot tell you how much I love this massager.

I bought it because bloggers and YouTubers won't stop talking about it – and it has insane reviews.

This honestly is one of the most relaxing things to do before bed – and I CAN'T STOP. I totally believe it's a must-have.

We keep our massager in the living room plugged in next to the couch. I find myself using this almost DAILY to relieve the back pressure that I carry around.

If you have a mom friend that needs a good back massage, give her this gift this Mother's Day 2021!

✅ This massager has almost 9000 5-star reviews. Yep, it's that good. Check it out here.
---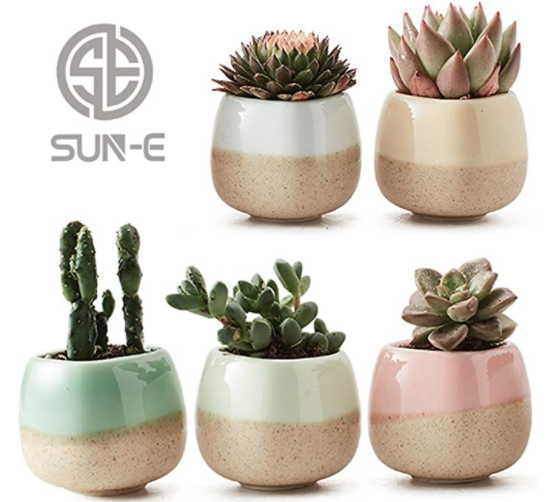 Not everyone has a green thumb.

Me, for instance.

But, I love giving the gifts of plants. I have found that these succulents are the perfect gift for any woman that just wants a little beauty in their life.

I have spent hours researching succulents online – along with the best plant + pot pairings. This is my favorite set:

I love these plants that give 5 fully-rooted assorted plants. They come fully grown – and in an assortment of plants.

Along with these plants, I love these pots that match! These are 5 2.2″ pots that you can pix and match with the plants above.

✅ Check out these plants to see what selection is available today!
---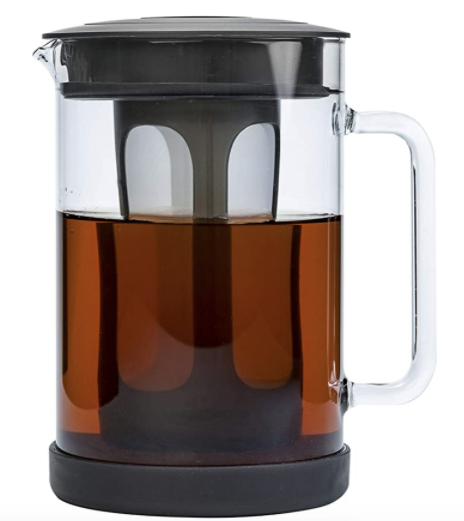 Have you heard of cold brew?

Well, ask a mom. Every single mom out there knows about cold brew.

And wants one today.

Give your mom friend the gift of cold brew in her kitchen! I have this cold brew maker and use it ALL THE TIME.

I love how simple it is, and how incredible the cold brew is. I have used to it make Pumpkin Cold Brew like Starbucks, and it's amazing.

If your mom (friend) is obsessed with Starbucks, then this is the perfect gift!

Gift Pairing: Add on my favorite set of 3 bags of Starbucks coffee for the perfect cold brew!

✅ This cold brew maker is under $20! Check it out here!
---
Well, folks, those are my ALL-TIME favorite Amazon gifts for moms in 2021!
To see even more fun gift ideas, check out these luxurious (but cheap!) ideas here!
I hope you treat your mom (mom friend) with utter luxury this Mother's Day 2020.
Let me know if you buy one of these for your mom friend and how it turned out!
You might also like:
Last minute Mother's Day gifts that are available today
5 Reasons why every mom needs the Le Tote Subscription Box
What it's really like to be a mom working at home
10 Unique Gifts for the Quarantined Mom in 2020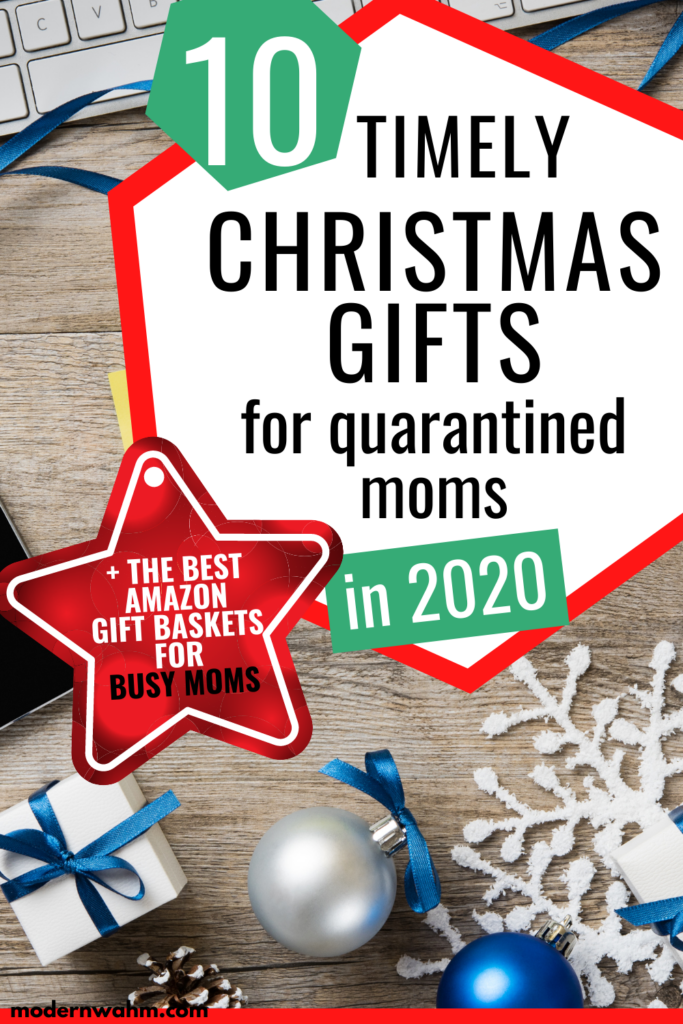 ---
Deals that are saving my hide lately...
🧒 For your kid - I found these printable activity packs for my toddler that are LIFESAVERS. My daughter literally wants to do these activities for hours every day. They are called the Ultimate Preschool Activity Bundles, and there are activities for every theme. Each activity has dozens of pages that are printable pages that teach number and letter recognition, colors, counting, patterns, and much more. These are my favorites:
🧹For your cleaning routine - I have started getting my cleaning products on Grove Collaborative - and they literally have changed my cleaning routine. Right now they are running their deal for my favorite Plastic-Free Cleaning Line for free, so make sure you check it out. Here are some tips to get the most out of this deal:
🧹If you already have a Grove account, use a new email address to get this deal...and then cancel.
🧹Make sure to set a calendar reminder to cancel the Grove VIP trial after a month. No harm no foul.
🧹 Choose the Plastic-Free Hand Soap Set ($45 value) and get all everything for free.
🧹Fill your cart with $20 worth of products you need anyway...
🌮 For Dinner - I know every mom in the world is talking about Hello Fresh - but I'm here to tell you that EveryPlate is better and cheaper than Hello Fresh. I have used it for years with my own pennies...and it really gives me life.
EveryPlate sends me dinner recipes and ingredients right to my door - but for less than $10/serving. Their meals are the same as other providers but HALF the price. It doesn't matter how many $90 off coupons other providers throw at you - this dinner box is still cheaper.
They use less packaging (yay saving the environment!) so they can charge less. They also offer fewer meals per week with a wider rotation. I have used them for over a year, and we have loved every single meal.
When I use EveryPlate, I can actually forget that I have to cook dinner. The ingredients are already in my fridge.
⭐ Stop meal planning and try EveryPlate this week with a $20 discount. Click here to get you first box at $2.49/serving!