Last Minute Mothers Day Gifts Delivered for Moms that you can get today!
---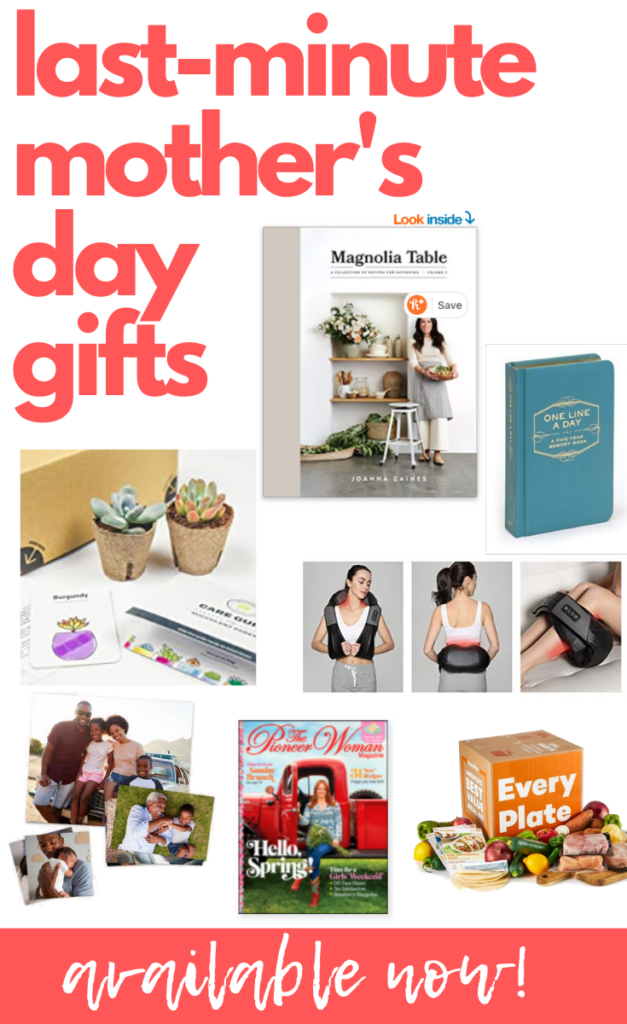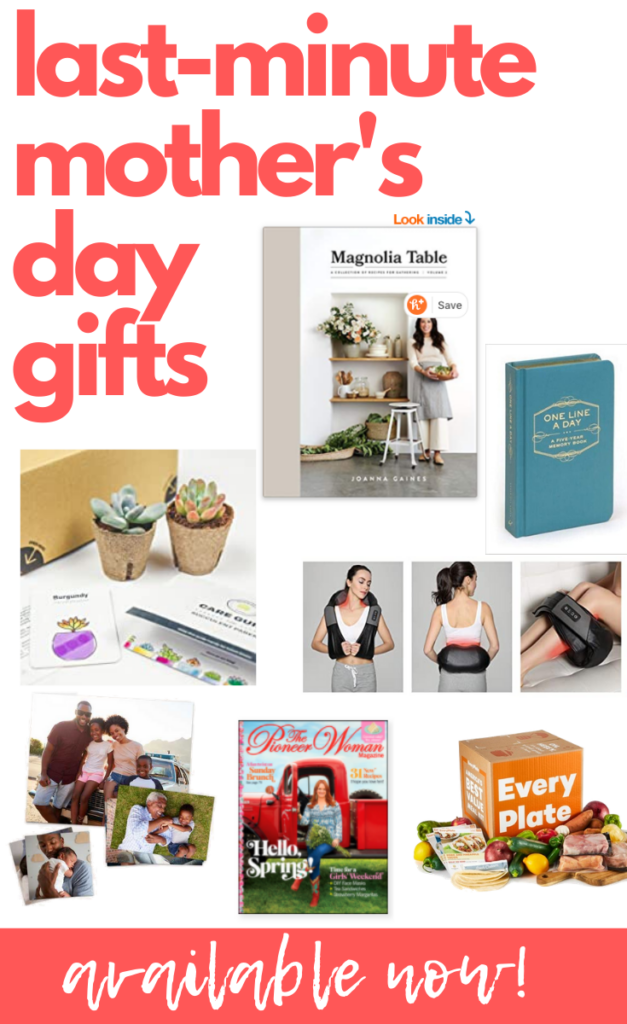 What in the world do you get a mom for Mother's Day during a worldwide pandemic quarantine?
What are the best Mothers Day gifts for working moms?
More alone time? Sleep? Clean clothes? Hot coffee? A cleaning service? All of it.
All of these ideas are last-minute gift ideas that you can purchase the week before Mother's Day.
Let's dive in!
---
Mothers Day Gifts Delivered for 2022
Right now every mom needs more time. More time to get the to-do list done. More time to rest. More time to just sit in silence. More time to daydream.
So…how can you give a mom some more time?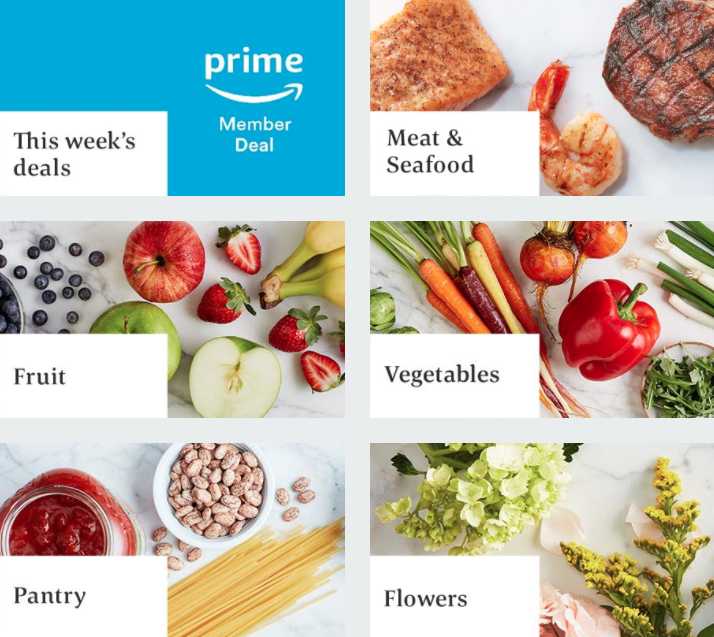 Whole Foods Dinner + Flowers Delivery
One of my FAVORITE gift ideas for my family far away is to have dinner delivered. Whole Foods makes this very easy with their arrangement with Amazon Prime. Just head to the link below, pick out a beautiful quiche, a strawberry pie, and a bouquet of flowers, and have Whole Foods deliver it!
Availability depends on the recipient's zip code.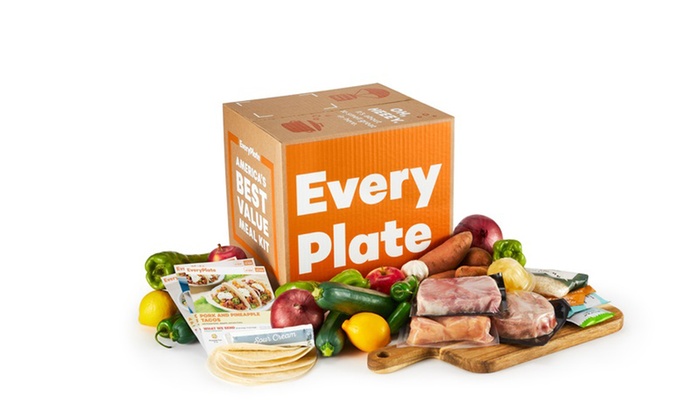 An EveryPlate Meal Service
Pay for your mom friend's meals for the week – and she will love you!
EveryPlate will send your mom (or you!) pre-selected recipes, ingredients and everything needed to make homemade gourmet meals.
I have used these for months now – and we have loved every single meal we've tried.
Their normal price is $4.99/serving, but my code below will make every serving only $1.66!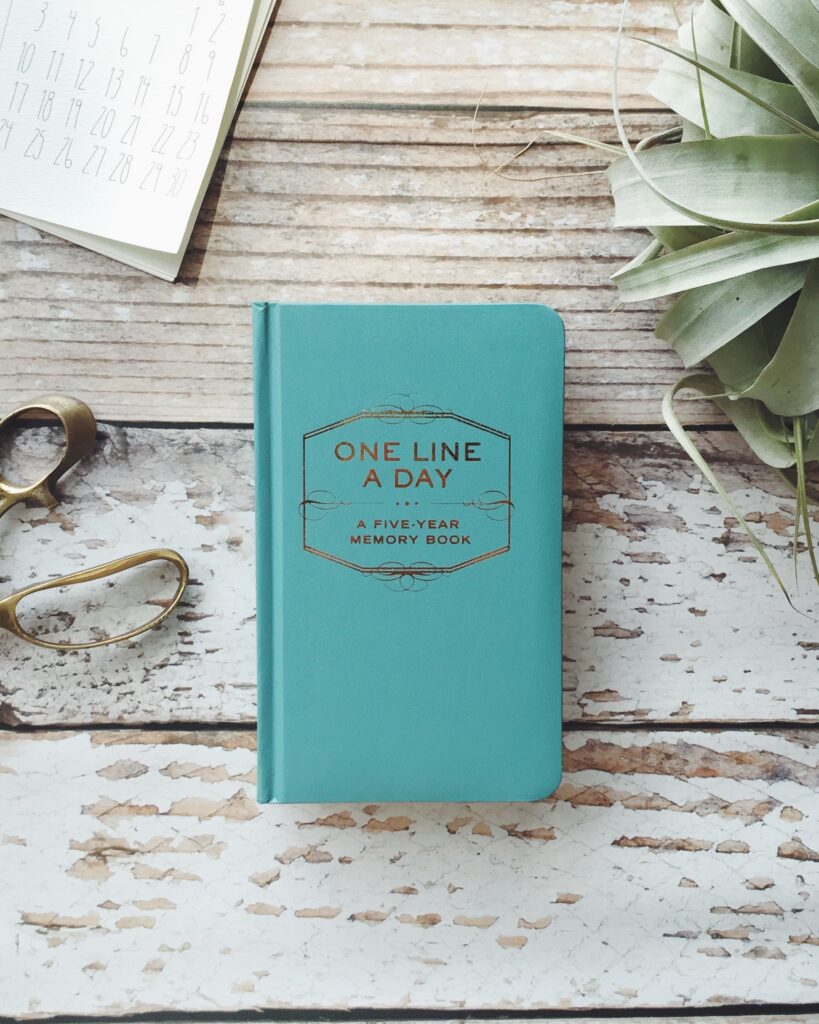 One Line A Day: A Five-Year Memory Book
This is one of my favorite gifts to give. It is a little journal that lets you write one sentence a day.
Every day you write one sentence, and then after a year you start over! I have been using this for almost 4 years, and it is amazing to look back on some of my memories for years ago.
Such a wonderful way for a mom to keep track of memories!
---
The gift of self-care
Right now moms have very little time for themselves. They give everything they have to their family. And, if they are lucky, they might have 15 minutes to themselves at the end of every busy day.
Here are some last-minute gift ideas that your mom friend will LOVE!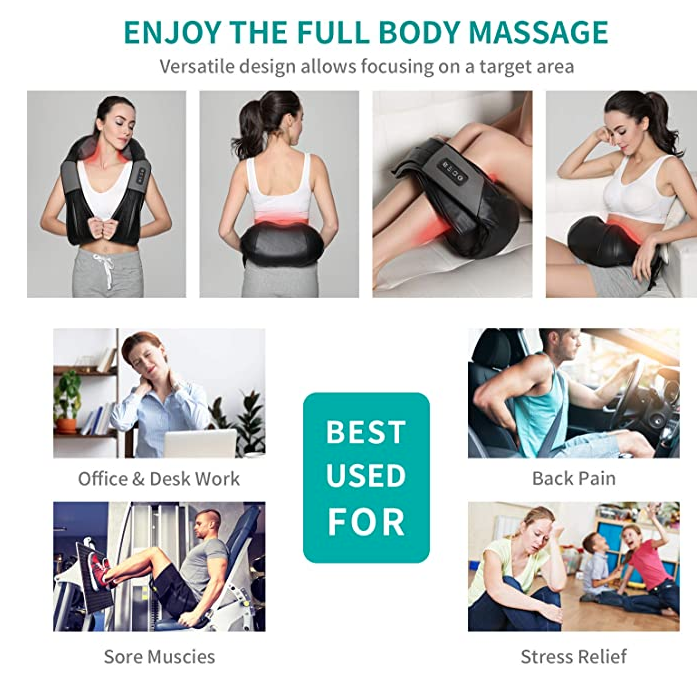 Shiatsu Neck and Back Massager
One of my favorite things in the whole world is the Shiatsu Neck and Back Massager that I gave my husband for his birthday.
Yes, it was a gift but I use it ALL the time.
The massager is magical. It kneeds deep into your back, shoulders, scalp, legs, arms…anywhere you need a good massage!
I use it weekly and love it SO MUCH.
And…it is now available with next-day Amazon delivery!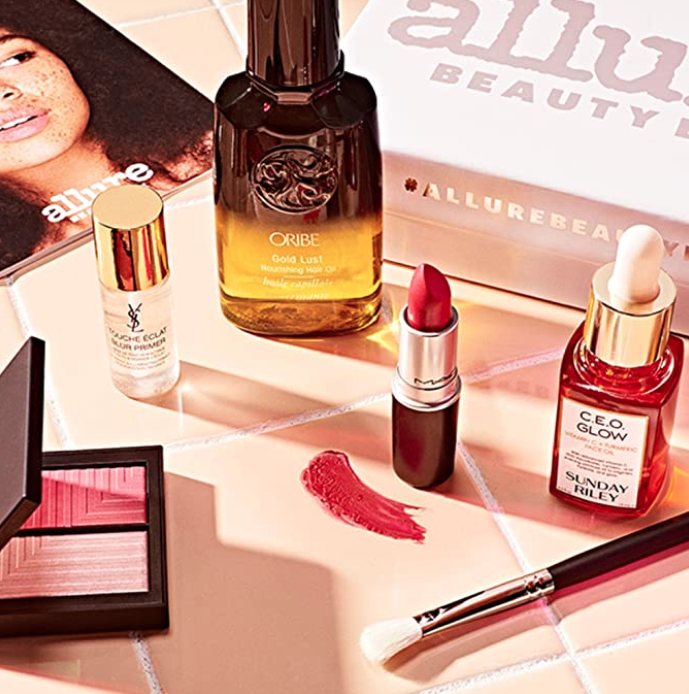 Amazon Beauty Subscription Box
Did you know that Amazon has DOZENS of beauty self-care subscription boxes?
From the famous "Allure Beauty Box" to boxes for introverts, succulent lovers, women of faith, and fitness geeks. There is a box for every mom out there!
Gift idea: Purchase the subscription and pair the gift card with a little gift basket to tease her!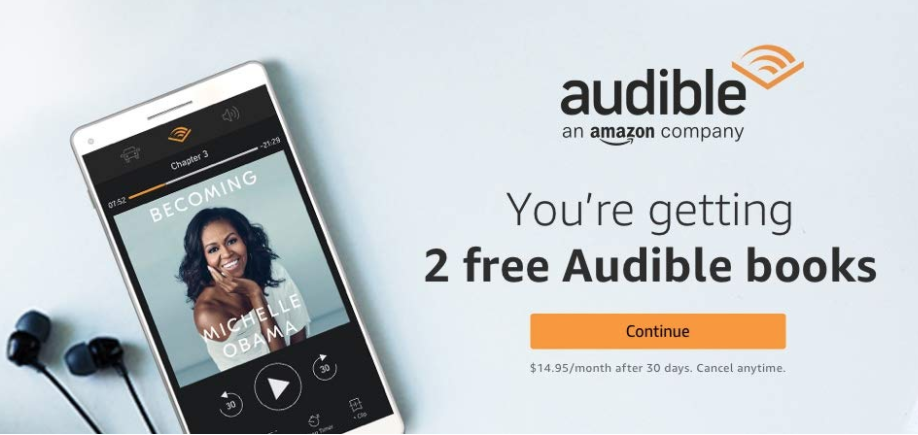 A New Audible Book
Reading keeps us grounded. And listening to an audio book is such a treat for a busy mom.
Send a few books as a gift to your mom friend using Audible. It will give her hours of joy and distraction during this tough time.
Gift Idea: Print the gift offer on a pretty piece of paper, and gift it with some bath salts and a bag of decaf coffee!
---
The gift of joy
Moms just want everyone to be happy. It's about time we gave our mom friends just something FUN! Here are some easy last-minute ideas!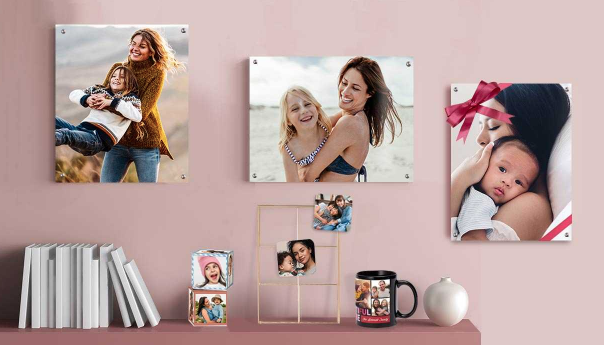 Framed Printed Photos
I am the worst at getting photos printed. But, every time I mail my mom a little stack of actual printed photos, she loves it!
Right now (5 days before Mother's Day) it's too late to create a photo book, or get a photo canvas made.
But never fear! My favorite way to print photos is to use the Walgreen's photo app, print photos same day pickup, grab a few photo frames at the drug store when I pick them up, and then take everything to USPS for priority mail shipping! Your mom will LOVE it.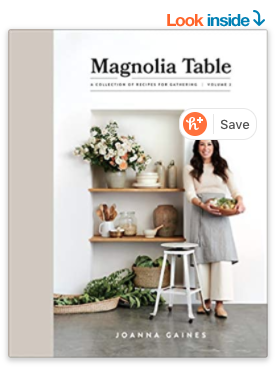 Magnolia Table, Volume 2: A Collection of Recipes for Gathering
Joanna Gaines just released her newest volume – and every mom would love it!
This is available for one-day delivery with Amazon…so jump on it and give it to you favorite Fixer-Upper-fan mom!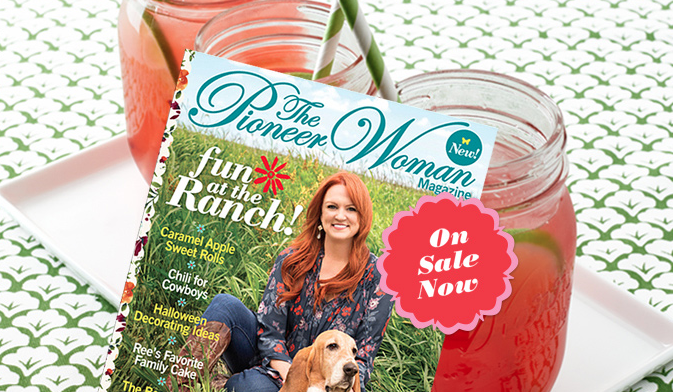 A Favorite Magazine Subscription
I LOVE giving magazine subscriptions to friends. Giving an annual magazine subscription is something they will enjoy all year!
Right now Hearst has some AWESOME deals for yearly subscriptions that cost less than $10/year.
Gift idea: Purchase a single magazine and gift it with a hand-drawn gift card telling them of the yearly subscription!
---
---
You might also like:
---
Last Minute Mothers Day Gifts Delivered for Moms that you can get today!
---