Want to know how to make custom fabric from Spoonflower? Keep reading for the best free tutorial!
---
Year ago I saw a picture of custom recipe tea towels online, I knew I had to make them.
I pictured my grandmother's old recipe cards turned-into-tea-towels displayed in my mother's kitchen. Perfection. You see, my mom had a special bond with her mother who passed away years back. And, I knew these would be the perfect way to honor both women on Mother's Day. And…they turned out perfectly!
I tweaked a few tutorials online to simplify the process using Canva and Spoonflower. The full tutorial is below along with free templates to make the process super easy.
Before I get share all my favorite tips, I want to invite you to come back to this site for more busy mom tips.
To say hi, I filmed a brief video introducing myself. Come check it out and say hi here!
To follow along, you can sign up for my newsletter so I can send you my newest posts! Just sign up here and I'll send you my free block schedule template for free.
To see my latest post, check out my my BUSY work at home mom schedule where I show how I work a 40 hour week and watch little kids. It's a great read if you are trying to find hidden pockets of time to get it all done!
Lastly, please also follow me on Instagram for crazy behind-the-scene mom instastories!
Getting started with Spoonflower and Canva
I collected several recipe cards and decided on two favorites. I wanted to print enough fabric for four hand towels – two towels of each card. I scanned the cards and saved them in jpeg form (using Adobe). With these jpegs, I uploaded them to Canva and did our magic!
The actual process is very painless if you are familiar with a few simple programs! You will need:
The instructions below are super basic! To get the more complete version with exact instructions for Canva, just sign up below and I'll send over a handy printable and a free Canva template.
These recipe tea towels are the perfect gift for the person in your life that is sentimental and loves family history. Leave some ideas below of how you used these gifts!
How to create custom recipe tea towels.
Decide your pattern
Decide on the number of images you want
Limit your images to an even number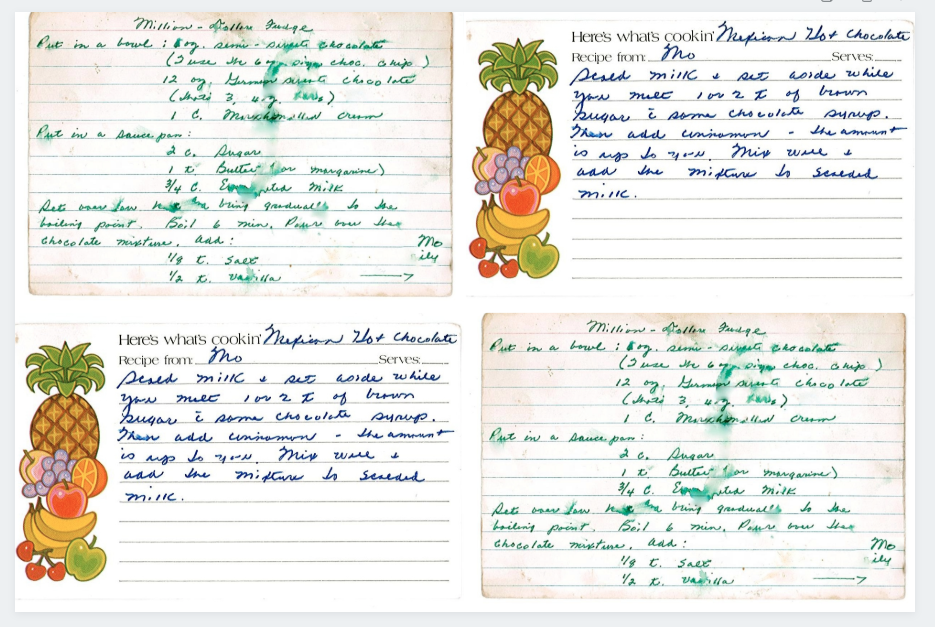 Scan your images
Scan your images with a high-res scanner
Save them in .jpg form using Adobe
Create your pattern for Spoonflower
Open in Canva and click "Create Design"
Create photo collage at 54″x36″
[To get full instructions on how to set up your pattern AND a free template – sign up below!]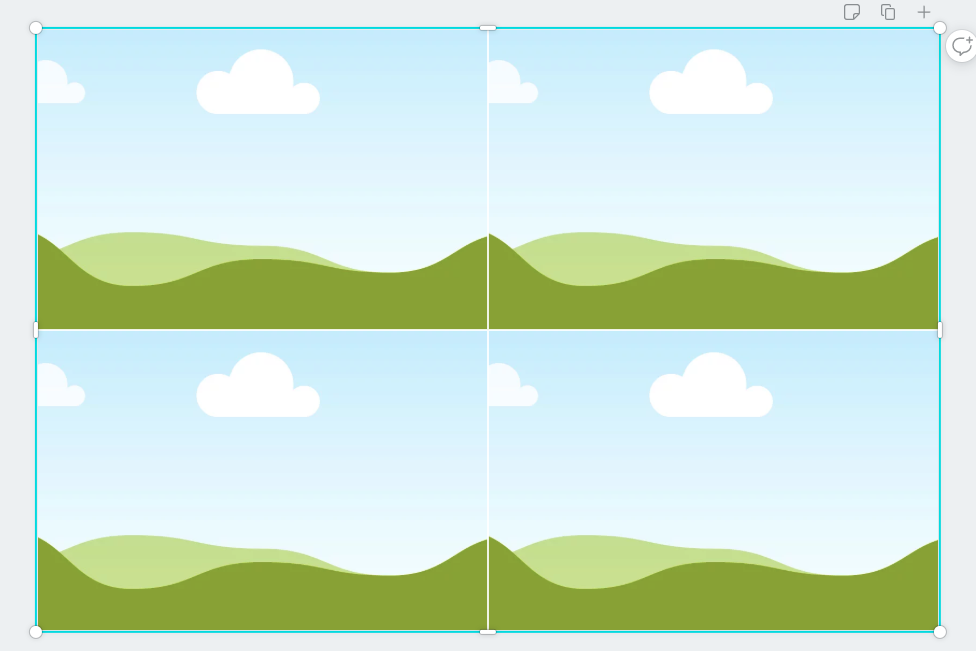 Upload to Spoonflower
Click "Upload your design" and upload your 8100×5400 image
Use these settings:
Repeat: Basic
Design Size: at 150 dpi minimum
Fabric: Linen Cotton Canvas
Choose Size and Amount: 1 yard (54″ wide)
Order!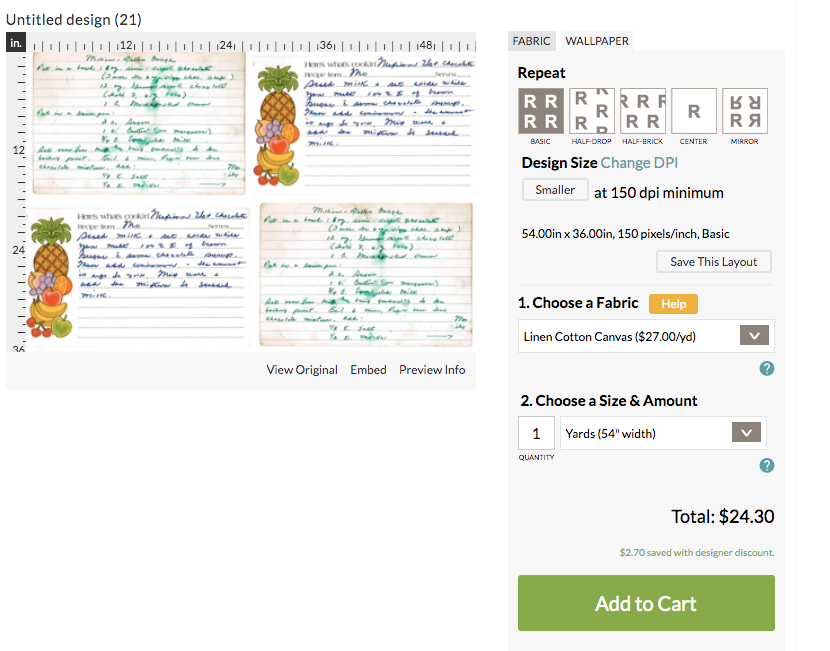 Sew!
Cut along the image lines (4 towels per yard.) Hem and press!
Enjoy!
---
The fabric came beautifully in the mail (only about a week later) and took our breath away. I cut the fabric into four towels, and machine-sewed the colored border under, giving the back of each towels a pop of color. The results were beautiful and our mothers LOVED them.
I would love to hear if you used these instructions to make tea towels for your family! Please share your story in the comments and let me know if you have any questions about these instructions!