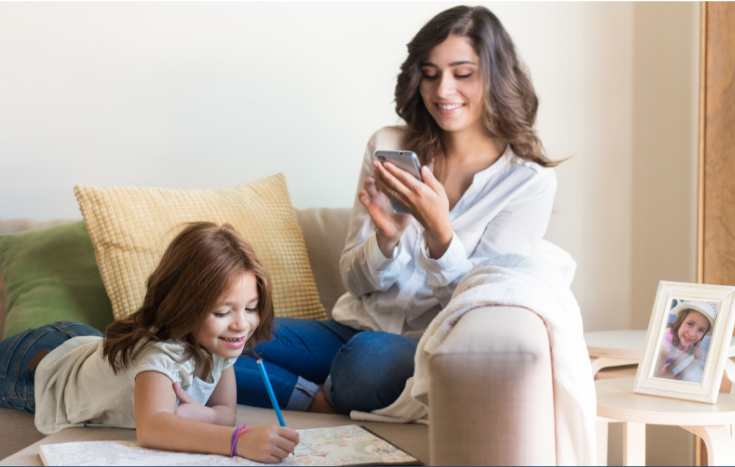 Want to make $20 just by using your phone?
Just keep reading!
I have recently been testing out different apps that promise big cash. And guess what? I have found so many awesome money making apps!
Between taking care of two kids, working full time, making dinner, washing all the dirty dishes and keeping my sanity, sometimes being financially frugal is HARD.
But, I LOVE making money easily. Currently, one of my goals is to pay for my weekly groceries with JUST the cash I make on the side. Sounds crazy? Check out these awesome apps and join me!
What apps make the most money for moms? Check out these money making apps and earn some extra cash! These apps will allow you to use your phone to earn cash by shopping and selling. The best money making apps are Rakuten, Honey, Fetch, Swagbucks, Facebook Marketplace, and Poshmark.
Disclaimer: make sure you read the offers for each of these carefully! Each app/program has different conditions and requirements – so make sure you don't just blindly accept and agree!
---
Rakuten (formerly Ebates)
What it is: Rakuten (formerly Ebates) is a rebate service that gives you rebates for purchases! They offer different % for different stores – and will give you cash back for purchases!
This is available as a browser extension and an app for your phone.
My favorite features: One of my favorite features are their high rebate days. They will email you and tell you when certain stores (or all stores like on Black Friday) have a double or triple rebate. THAT is the time to shop.
See the current double cash back stores here. Y'all, sometime stores have up to a 10 or 20% rebate offer!
Looking to plan a trip? They offer rebates on travel booking sites. Check it out here.
How I use it: I have made hundreds of dollars by just shopping normally.
I also ALWAYS use this for big purchases. That printer you need? The sofa you've been eyeing? Don't buy it without a rebate!
How to get it: I love the browser extension which you can get here. If you click this link, you get $10 for free!
You can also download the app here.
A quick win: Sign up here and automatically get $10 for free!
---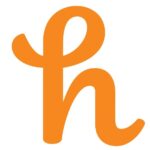 Honey
What it is: Honey is a price drop service that alerts you when a coupon is available for a product you are buying. But their reward system Honey Gold also lets you cash in rewards for Amazon gift cards.
My favorite features: I love the browser extension and app that suggest the best promo codes when I check out.
Also – I LOVE their droplist. I add items to the list that I'm eyeing, and it alerts me when the price drops!
How to get it: You can add the dashboard extension here and also download the app from the App Store here and on Google Play here.
A quick win: Add their extension to your browser here and add one item to your droplist. You can forget about it – and just wait until the price drops!
---

Fetch
What it is: A grocery reward service that gives you points for scanning grocery receipts (any store, every time!). You can exchange points for gift cards – including Amazon gift cards
My favorite features: I normally find scanning receipts tedious, but Fetch makes it super easy to scan with your phone. They offer amazing points based on the items you buy – and also bonus points on certain days.
How to get it: Download the app here for your phone and get 2000 points ($2.00) for free.
A quick win: Download the app, get $2 for free, and scan a couple receipts – cash out for a $5 Amazon gift card!
---

Swagbucks
What it is: Swagbucks offers free gift cards for surveys, using their search engine, and by completing simple tasks.
My favorite features: It is so easy to rack up points to trade them for Amazon gift cards. I love their cash back and bonus deals for shopping on Amazon. If you are looking for an easy way to earn a few gift cards, they have thousands of options.
How to get it: Download the extension here and get $10 for free.
A quick win: Download the extension, get $10 for free, and check out your favorite stores to see how many points you can rack up for shopping online.
---
Facebook MarketPlace
What it is: This is my favorite new way to make money online! Facebook Marketplace is an easy way to sell your items online with people in your area!
My favorite features: I recently moved and have discovered so many items that I no longer need – purses, shoes, baskets, household decorations, kitchen items… I love how easy it is to list on the app and sell to someone in your area. I love how there is no shipping involved or overhead fee.
How to get it: Download the app and sign in with Facebook. List your first item in seconds.
A quick win: List one item (no matter how small!) and see how quickly you get a response!
---
Poshmark
What it is: Poshmark is online service that lets you sell clothing!
My favorite features: I have shopped on Poshmark for years – and have sold a few items of clothing. I love how you can connect with your friends like a social media platform – and sell easily to real girls who want to shop your closet.
How to get it: Download the app here and use the code VIRGINIALANE2 to save $10!
A quick win: Use the code VIRGINIALANE2, save $10, and set up your account. Enjoy connecting with your friends and contacts and stalking other closets!
---
What's stopping you RIGHT NOW to make a few dollars?! Check out your closet, find a few items to sell, scan your receipts, and take a few surveys – and tada! Add a few dollars to your bank account today!
Let me know which of these best money making apps has caught your eye – and all the ways you plan to earn extra money this month!
---
Related Posts:
The 12 BEST SAHM Jobs For Moms RIGHT NOW
5 Reasons to be a Work-at-home Mom: Why I'll never go back
10 New Tips for Working Remotely (That Really Work!)
---